Enhancements to the Vitality drive programme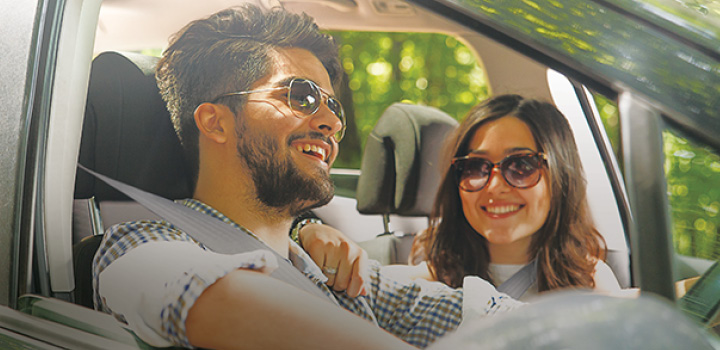 Vitality drive benefits to suit your every need.
Introducing the new Diamond Vitality drive status
We are introdused the Diamond Vitality drive status for elite drivers. To qualify for Diamond status, you must maintain an average of 1 000 Vitality drive points and remain claim free. Both of these requirements need to be met over a 12-month rolling period.
As a driver on Diamond status, you'll get the following boosted benefits:

A guaranteed 0% renewal increase on your comprehensive vehicle premium
You can fund up to 100% of your tyre spend using the available funds in your Excess Funder Account at Tiger Wheel & Tyre.
20% off Tiger Wheel & Tyre purchases
25% off selected car seats from Born Fabulous and Toys R Us

Dynamic Plan clients get more than ever before
Clients with the Dynamic Plan now have access to more! You are now able to complete all knowledge and awareness and vehicle safety activities.
These additional tools will help you improve your driver behaviour: driver performance score, claim-free years, personal goals, online questionnaire, Eye Gym courses, driving courses, service history points and the Annual MultiPoint check. You can also earn a status, which unlocks all status based rewards and integration benefits.
Extended Uber hours for Essential and Dynamic Plan clients
Clients on the Essential and Dynamic Plans between the ages 18 to 30, receive an up to 25% discount on Uber between the hours of 21:30 - 5:00 (previously between 23:00 - 4:30).
Get more with surprise rewards
Achieve your Vitality drive Active Rewards three weeks in a row to earn a surprise reward. With each surprise reward you earn, you can spin a wheel on the Discovery app to win amazing prizes.
Fund your new tyres with your Excess Funder Account
You can now fund your new tyre purchases at Tiger Wheel & Tyre with the available funds in your Excess Funder Account at any point in time, based on your Vitality drive status.
Car seat discounts
Get up to 25% discount off selected baby and child car seat purchases once a year from one of our preferred partners.
Eye Gym enhancements
You can now complete the Primary Eye Gym course in six months, rather than 60 days. In addition, the cost of the Advanced Eye Gym course has been reduced to R200 for a 12-week access period.