Grow your wealth and pay no admin fees for a year
Valid from 6 November 2017 to 31 March 2018
To celebrate our 10-year anniversary, we have an investment opportunity that provides even more value to our clients. This offer provides you with the opportunity to pay no admin fees on all funds for a year, from the date that your investment plan is activated.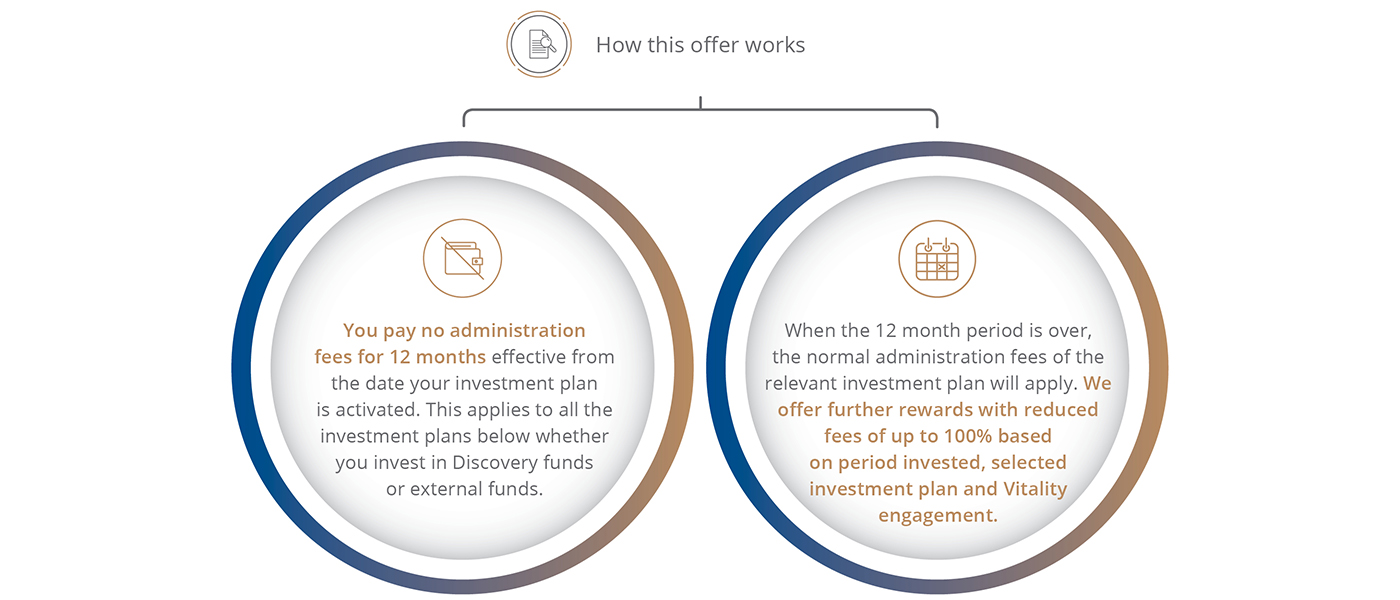 The following investment plans qualify for this offer:
Lump-sum Discovery Retirement Plans, Discovery Preserver Plans, Linked Retirement Income Plan and a Classic Flexible Investment Plan.