Call us on 0860 11 2265 or fill in your details below and we'll call you back. You can also download the Discovery Bank app and sign up in minutes, 24/7, 365 days a year.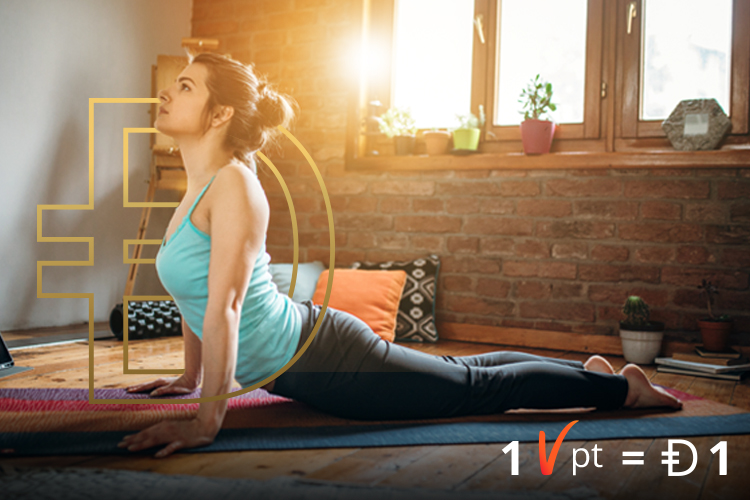 Get Discovery Miles for every exercise point
you earn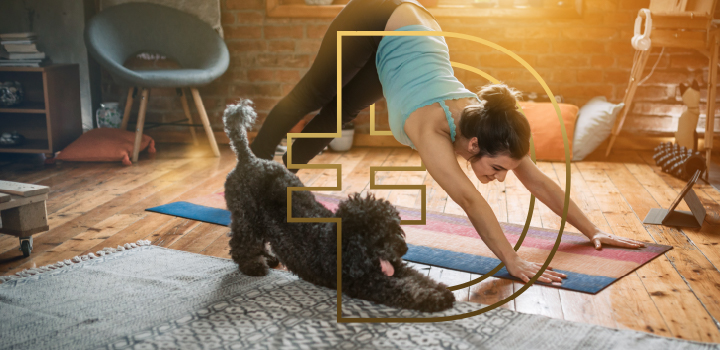 Discovery Bank clients with Vitality Money can now get paid to exercise at home – a banking first in South Africa. That's right, we'll pay you one Discovery Mile for every Vitality exercise point you earn, to spend on the essentials you need every day.
Now you can stay physically and financially fit. That's why we've decided to pay you to exercise.
As a Discovery Bank client with Vitality Money, you can now earn Discovery Miles when you exercise at home during the COVID-19 stay-home period. One exercise point = one Discovery Mile, giving you even more reasons to keep moving and watching your Discovery Miles balance increase with every step.
With so many ways to use your Discovery Miles, you can stay home, stay healthy and stay rewarded.
Watch your exercise points increase your Discovery Miles balance
We know it isn't easy to work out and keep moving while you're at home – which is why we will reward Discovery Bank clients with Vitality Money even more for making the effort during this challenging time. For each exercise point you earn, we'll reward you with one Discovery Mile. Making your workouts work for you.
That means if you earn 100 Vitality exercise points this week, we'll reward you with 100 Discovery Miles in your Discovery Miles account. All the exercise points that have been captured from 18 April 2020 until 29 May 2020 will be rewarded in Discovery Miles, and will be allocated weekly on a Friday.
How to exercise at home and earn Discovery Miles
How do you start getting active and rewarded at home? Vitality has you covered.
Earn 100 Vitality points by walking 10 000 steps. Here's how to link and carry your smartphone to track your steps.
Earn up to 300 Vitality points for 30 minutes of running or aerobic exercise – such as lunges, skipping or burpees – when tracked using a heartrate monitor. Link your Apple Watch, Fitbit, Garmin, Huawei, Samsung Health, Suunto or Polar heart rate device to earn up to 300 points a day. Find out more.
As a Virgin Active member, you can earn 100 points if you use any of the workouts on the gym's online platform for a duration of 30 minutes. Learn more.
Visit the Vitality Home-Workout Channel for round-the-clock workouts from our Virgin Active trainers, FREE live home workouts every day with JEFF, and fitness challenges from our Vitality ambassadors. Make sure to track your workout with your smartphone app or fitness device.
Keep an eye out on social media for pop-up Vitality events, worth 300 points each.
For more information on how we're helping members to exercise more during this time:
Visit Vitality at Home, your stay-home guide to staying active, eating healthily and taking care of your mental wellbeing.
Then spend your Discovery Miles on what matters most to you
With powerful new ways to earn Discovery Miles, you can use them on everyday essentials, exchange for cash, shop online through our extensive Discovery Miles partner network or share with others. Read more about all the ways you can earn and spend your Discovery Miles.
Or, you can donate your Discovery Miles through Vitality's #MoveToGive initiatives, to help curb the spread of COVID-19, and we'll match it!
Support UNICEF's 'Little Hands Matter' initiative to build handwashing stations in informal settlements, or get food to the most vulnerable with FoodForward SA. The Discovery Fund will also match these donations up to a combined total value of R500 000.
Donate to the Solidarity Fund using your Discovery Miles, through the Discovery Bank app or with #MoveToGive through Vitality Active Rewards on the Discovery app. Find out more about how you can contribute.
Upgrade to Discovery Bank today and start making your workouts work for you.
Stay home. Stay active. Stay rewarded.