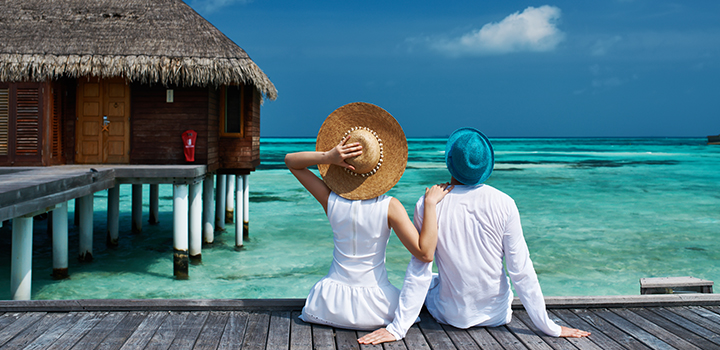 There's nothing quite like travel to refresh the body, mind and soul – Vitality members save up to 35% when using the Vitality travel benefit!
Discovery Vitality members, save between 15% and 35% on holiday accommodation, car hire plus local, regional and international flights.
Get great travel rewards, no matter when you book
Earlier this year we enhanced the international flight benefit to cater for more spontaneous travel. So, whether you are jetting off to London, booking a romantic getaway to Dubai or planning on joining an international rugby tournament down under, you can now save a flat 10% on international flights when making your booking within six weeks of your departure date – this will not be deducted from your annual usage. To get the maximum saving of up to 35% on international flights, you will need to book at least six weeks prior to your departure date. A Discovery booking fee will apply to all international, regional and local flights.
Booking information
Please ensure that when you book flight tickets, your name and surname is spelt as per your identity document or passport. Incorrect names cannot be changed once your flight ticket has been issued.
Be spoilt for choice with savings of up to 35% on holiday accommodation at over 500 hotels, bed and breakfasts and resorts. From 2019, Discovery Vitality members can book for a minimum of two nights and no longer have to include a Saturday night when booking at any Protea Hotel. Remember, you must book at least 21 days before the check-in date to get your maximum Vitality saving. Please log in to your Discovery profile and 'Send a Query' to Discovery Vitality to update your personal details.
2019 travel updates for Discovery credit card holders
From 01 January 2019, Discovery Vitality members with a Discovery credit card will no longer be able to convert their Discovery Miles into British Airways Avios or SAA Voyager Miles. Credit cardholders will still be able to use their Discovery Miles to pay for kulula.com, British Airways, Emirates and Qantas flights, accommodation and car hire when booking through www.discovery.co.za or www.kulula.com.