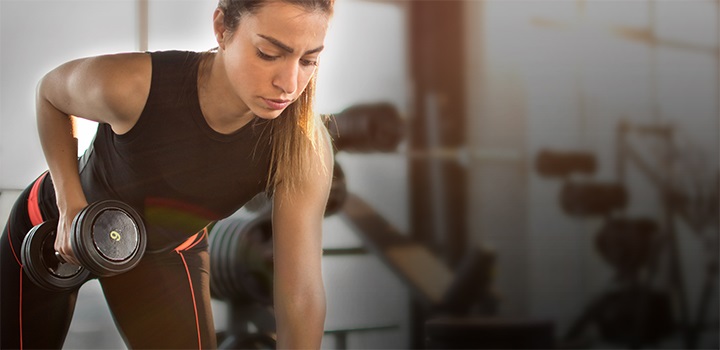 You don't need to wait for the new year to start getting active. Join the gym with Vitality today, and pay no activation fee, no monthly fees for the rest of the year, and up to 75% savings on your gym fees in 2022.
Save your cash for summer. Pay no activation fee and gym for free for the rest of the year when you join the gym with Vitality.
Skip all the gym fees until January 2022
That's right! We're extending our Vitality Zero Gym Activation Fee promotion to the rest of 2021. So now, you can join Virgin Active or Planet Fitness from October to December 2021, pay no activation fee AND this time, NO membership fees until 31 December 2021.
That's no activation fee. No gym fees for rest of 2021. And you save up to 75% on monthly gym fees from 2022.
That's how you live life with Vitality.
How to exercise safely at the gym
We worked it all out again in our latest gym safety webinar with our health and wellness experts in conversation with Virgin Active and Planet Fitness on how to stay safe when you go back to the gym.
Mark Field, Chief Executive Officer of Virgin Active, and Mannee De Wet, joint Managing Director of Planet Fitness shared how they've transformed their workout spaces to keep everyone safe from COVID-19.
Prof Patricios, a Sports and Exercise Medicine Specialist, answered questions about safety in public spaces like gyms and the success of the COVID-19 vaccine.
Our Vitality Head of Wellness, Dr Mosima Mabunda reminded us about the importance of exercise during the pandemic and shared global trends around the measures gym facilities, worldwide, have taken to keep members safe.
In case you missed it or just need a refresher, we've got it all here for you.
WATCH NOW
You can also read up on their safety protocols on the Virgin Active and Planet Fitness websites and visit the Vitality COVID-19 Support Hub for more information and useful tips.
And remember, only exercise if you feel well enough to do so. If you're over 60 years old or living with a chronic condition, speak to your doctor about where and how to exercise safely to minimise your exposure to COVID-19.
This gym special offer is available to all new and existing Vitality and Vitality Purple members who don't have a gym membership yet. Membership fees will only start in 2022.