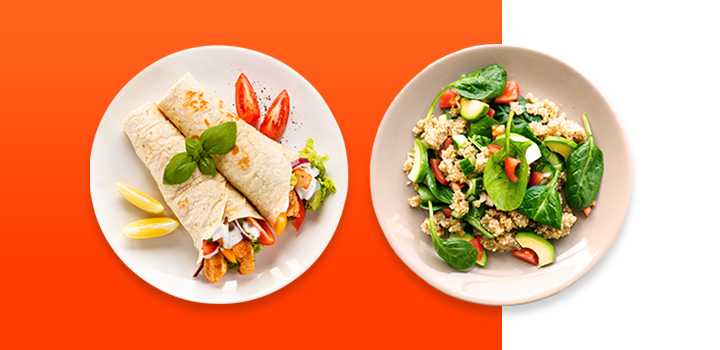 Get up to 25% cash back on healthier choices when dining in or out. Plus, kids get up to 50% cash back.
Dining in or out can be difficult when it comes to maintaining a healthy diet. Is that toasted sandwich as healthy as it sounds and what about that creamy salmon pasta? With the brand-new Vitality Healthy Dining benefit, we have taken the guesswork out of choosing the healthiest option on the menu and we reward you for making healthier choices.
By ordering the healthier option you can get up to 25% cash back on your healthier meal choice. With partners Col'Cacchio, Doppio Zero, Nando's, Ocean Basket and Woolworths Café there are plenty of great places to eat out while still staying healthy.
What's even more exciting – you can enjoy your Healthy Dining benefit from the comfort of your own home when you order in through Uber Eats.
By activating the benefit, you earn 10% cash back on all Vitality meals but that's not all – by finding out your Vitality Age you can boost your cash back to 15%. Take it up to 25% cash back by completing your annual Vitality Health Check. Kids earn a straight 50% cash back on healthier kids' meal choices.
Once you've activated the benefit, look out for the Vitality stamp on the menu to know which meals qualify
The Healthy Dining benefit will launch during the course of 2019 and you can access it through the Discovery app.
*only selected restaurants are available on the Uber Eats app. Limits, terms and conditions apply.