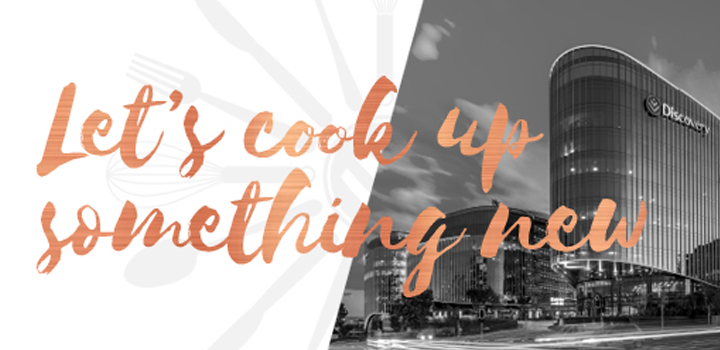 We are proud to announce the official relaunch of our teaching and dining kitchen located in our new home with a panoramic view of the Sandton skyline - the HealthyFood Studio - where we will be offering both Vitality members and the general public fun and interactive cooking classes to help ignite a life-long love of healthy, appetising cooking.
Bring a friend for free when you book a course
We are running a special offer for the month of March, April and May 2018. When you book a HealthyFood Studio course, you'll get an opportunity to bring someone for FREE. This special offer excludes all our master classes and our kids' courses. Terms and conditions apply
Keen to develop your culinary skills?
Not sure how to make healthy meals for you and your loved ones?
Battling to find the time to cook?
The HealthyFood Studio is more than just a practical teaching kitchen - it will empower you with knowledge about whole, nutritious foods and how to prepare quick, tasty meals with the freshest and highest-quality ingredients thanks to Woolworths.
Our new state-of-the-art kitchen is kitted out with professional equipment from our partners Whirlpool, KitchenAid and Weber and is an inviting space which provides an ideal environment for experimental learning. Our courses will reinforce and enhance your knowledge and practical skills on cooking methods, time management and planning and meal combinations.
A refreshing approach to nutrition
With a range of cooking courses to inspire both beginners and those who are more advanced in the kitchen, both adults and children can be involved in preparing meals at home to ultimately improve your health and diet quality as a family.
Some of the courses on offer include: everything fish, healthy braai course, all about veggies, seasonal delights, food with friends, lunch on the go and much more to inspire the masterchef in you!
And to make cooking that much easier, once you've learnt how to prepare these amazing meals you can shop for them online with just a click of a button on the Woolworths website.
Let's get cooking!