Save up to 100% on your monthly Virgin Active or Planet Fitness gym fees with Vitality and Discovery Bank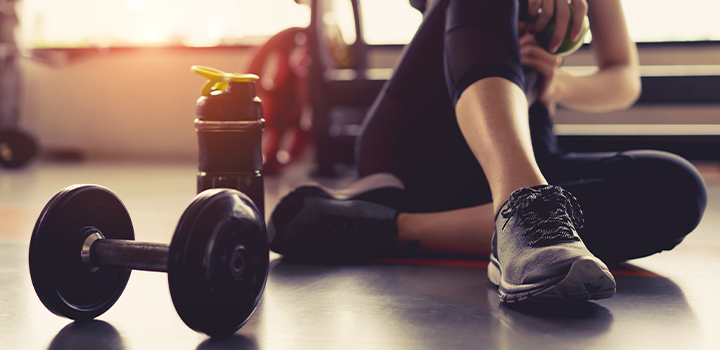 You can expect boosted rewards on your Vitality gym benefit with Discovery Bank in 2021
As a Vitality Health member you currently get an upfront saving of up to 75% off your gym fees with the Vitality gym benefit. Now, with Discovery Bank you can get an additional reward of up to 25% paid back in Discovery Miles, which means you can get a total saving of up to 100%.
From 2021, to qualify for an up to 100% saving on your gym fees you must:
Achieve your weekly Vitality Active Rewards exercise goals.
Have an active Vitality gym benefit with Virgin Active or Planet Fitness and visit the gym at least 36 times in a rolling 12-month period.
Have a Discovery Bank Suite, Discovery Bank Card Account, or Discovery Bank Transaction Account on the bundled fee option.
All your Discovery Bank accounts must be in good standing.
Maintain a monthly qualifying spend on your Discovery Bank card of at least R2 500.
The benefit will apply to a Club or Local gym membership.
The existing Vitality Active Rewards gym booster benefit will come to an end for all existing Vitality Health clients on 31 December 2020, which means your maximum gym saving will be up to 75% in 2021. To access the 100% gym booster benefit, ensure you meet the above criteria. Upgrade to Discovery Bank.
Changes to the post 2010 Vitality gym benefit for Virgin Active Premier and Planet Fitness National gym memberships
From 1 January 2021, as the main member or spouse with a Virgin Active Premier or Planet Fitness National gym membership you will now save 50% on your gym fees. If you joined the gym in 2020, this update will only apply once your initial 12-month gym contract period is over.
Enhancements to the Vitality Active gym membership
Get 25% off Local and Club memberships at Virgin Active or Planet Fitness and pay no activation fee, or get 50% off your monthly gym fees at Virgin Active Red Gyms or Planet Fitness Just Gym.
We've enhanced our Vitality Active gym offering to motivate you to get fitter, push harder and earn Vitality points at the same time. Currently, you pay a gym activation fee and get 50% off your monthly gym fees at Virgin Active Red or Planet Fitness Just Gym. The good news is, in 2021 your Vitality gym choices have widened and you can now choose to join any Virgin Active or Planet Fitness health club, excluding Virgin Active Collection clubs and Planet Fitness Platinum Clubs.
We will continue topping up your gym visits
The Vitality gym benefit requires members to do at least 36 gym workouts during any 12-month rolling period in order to get their maximum gym saving. In these unusual times, we will continue to top up your gym visits until the end of March 2021 in order to ensure you maintain your required gym visits and savings. With Virgin Active and Planet Fitness gyms now open, members who choose to work out at the gym will start earning 100 Vitality points again, should you choose to continue working out online, you can still earn 50 Vitality points for doing so.
Stay safe. Stay fit. Stay rewarded
Discovery Vitality (Pty) Ltd Registration Number 1999/007736/07. Limits, terms and conditions apply. Discovery Bank Limited. Registration number 2015/408745/06. An authorised financial services and registered credit provider. FSP number 48657. NCR registration number NCRCP9997. Limits, terms and conditions apply.