Vitality members can now use their Ster-Kinekor benefits: here's how to do it safely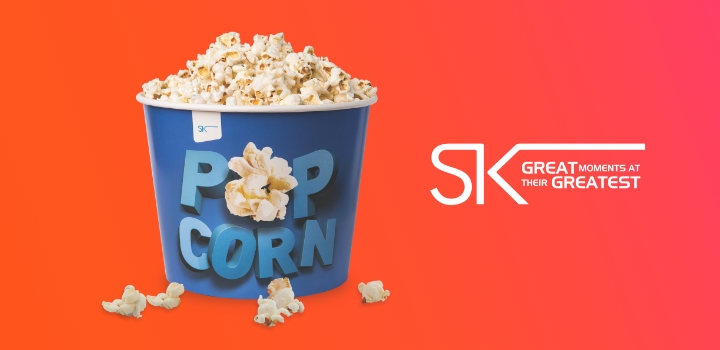 Great news for movie lovers, Ster-Kinekor has once again opened its doors and BOOKINGS ARE OPEN!
President Cyril Ramaphosa recently announced that movie theatres may open.
In keeping with the national regulations and health recommendations, Ster-Kinekor has opened its doors following a phased in approach to keep its employees and guests safe.
Ster-Kinekor is putting health and safety measures in place to ensure your safe return to the movies. View their COVID-19 health and safety measures here.
You can look forward to a number of blockbusters such as Christopher Nolan's Tenet, Disney's live-action Mulan, and a chance to watch / re-watch The Lion King again.
Pre-book your tickets at www.sterkinekor.com or download the SK App on your smartphone. For news and updates, go to Facebook: Ster-Kinekor Theatres | follow Ster-Kinekor on Twitter: @Ster-Kinekor. For all queries, call Ticketline on 0861-Movies (668 437).
And remember, as a Discovery Vitality member you can enjoy half-price movies at Ster-Kinekor when you activate your Vitality Ster-kinekor movie benefit. Vitality kids older than 2 and younger than 18 years old can watch movies for free at selected cinemas before 7pm, once an online Kids Vitality Health Review has been completed at the start of January each year. You can access the Kids Vitality Health Review assessment page once you log into your profile. Vitality movie rewards are available for a 2D, 3D as well as a Cinema Nouveau movie ticket. You get 25% off for a Cine Prestige, NT Live or IMAX movie ticket.
How you can keep yourself and others safe
South Africans also have a big role to play in keeping each other safe against COVID-19. When you go enjoy the latest blockbuster, make sure that you:
Wear a three-layer fabric face mask that aligns with government guidelines.
Wash your hands before you leave the house and again when you get home.
Do not touch your face, eyes or mouth unless you've washed your hands.
Keep a physical distance of 1.5 to 2 metres between you and other people.
Cover your mouth and nose when you cough or sneeze. Use a flexed elbow or a tissue that you throw away immediately afterwards.
If you feel unwell, do not go out in public. Seek advice from your doctor first.
Stay healthy. Stay mindful. Stay rewarded.