Vitality + Zwift: Your ride can make a difference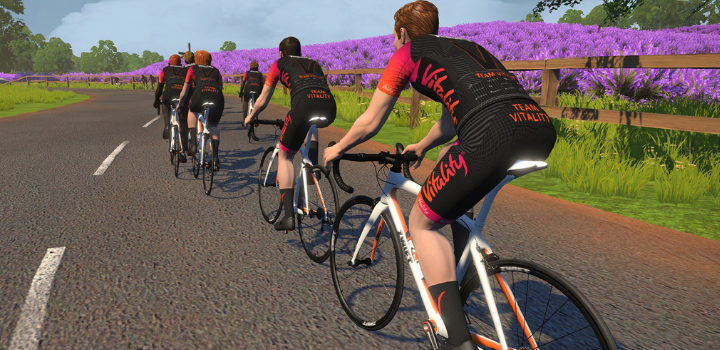 We've just partnered with Zwift, the global online fitness platform born from gaming. Our launch event celebrated this and made an impact toward social change with UNICEF.
The Vitality for UNICEF Ride Series was launched on 23 August 2021 in celebration of Vitality's partnership with Zwift, with five events taking place in five different virtual worlds over a two-week period.
The online gaming and fitness platform, now paired with Vitality, connects cyclists worldwide, bringing outdoor experiences into their homes. Our inaugural ride saw Olympians Ashleigh Moolman Pasio and Stefan de Bod join SA cycling legend Nic White, members of the media as well as Discovery CEO, Adrian Gore and Vitality SA CEO Dinesh Govender in the virtual world of Watopia.
Five indoor trainers, which convert an outdoor bike into a stationary trainer, were given away to five lucky Vitality members during the event courtesy of Garmin, Wahoo and Sportsmans Warehouse and a global prize of a brand new Canyon road bike was won by one lucky participant.
A polio vaccine was donated to a child in need for every event completed by a participant during the series, in aid of Vitality's existing partnership with UNICEF. "Our new partnership with Zwift is a powerful manifestation of our core purpose and shared-value model - both helping people to get more active, and sharing value with society by funding life-saving polio vaccinations for children," said Gore.
Whilst the Vitality for UNICEF Ride Series may have come to an end, Zwifters can still donate vaccines by participating in the regular Zwift rides on the following days and times (SA time):
Tuesday 5am - Watopia Waistband - 1 lap
Wednesday 6pm - London Greater London Flat - 2 laps
Thursday 6pm - Yumezi Flatland Loop - 2 laps
Saturday 7am - France RGV 1 lap
These events can be entered via the Zwift website or on the Zwift app
Earn Vitality points for your Zwift rides
Vitality members can now get rewarded for tracking speed and heart rate workouts using the Zwift app. By linking your Zwift account to your profile on the Discovery app, you can earn 100 Vitality points a day for a qualifying speed workout, or up to 300 Vitality points for heart rate workouts.
Here's how:
Download the Zwift app and create an account.
Download the latest version of the Discovery app.
Log in to the Discovery app and select Vitality Health from the menu.
Scroll down and select Devices and apps.
Select Link a device or app and choose Zwift from the app menu.
Follow the prompts to link your Zwift account to your Vitality membership.
Once linked, you will find Zwift on the Devices and apps section as a linked device. Sign up to Zwift for a 7-day free trial and ride and if you love it as much as we do, you can then join for a monthly subscription fee.
Eric Min, Zwift CEO and Co-Founder said, "Our mission at Zwift is to help make more people, more active, more often. It's a mission that strongly resonates with the core beliefs of Vitality in their promotion of a fitter, healthier society. I'm delighted that we have been able to partner to offer these benefits to Zwift and Vitality members alike."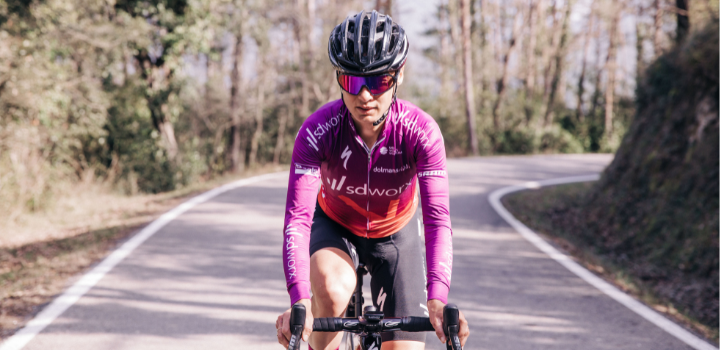 CLICK HERE to find out how Zwift has revolutionised Olympian and eSport World Champion, Ashleigh Moolman Pasio's training in an interview with Vitality Head of Wellness, Dr Mosima Mabunda.
Please note that the use of the Zwift offer may entail leaving Discovery's platform and transacting on a third party platform. Discovery Vitality makes no representations nor has any supervision or control over the quality, content, reliability or security of the third party platform, nor shall Discovery Vitality be liable for its use.