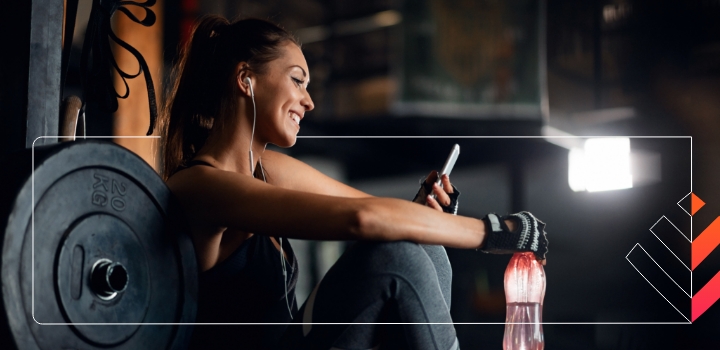 Everything you need to know about the Vitality Health Check in 2019
What is the Vitality Health Check?
The Vitality Health Check is a simple and convenient set of essential health tests. The Vitality Health Check is made up of the following five measures:
Blood pressure
Blood glucose
Cholesterol
Weight assessment, which includes weight, height and waist circumference
Smoker status
These five measures are important to monitor as they all increase the risk of developing cardiovascular disease and diabetes.
Vitality Health Check ranges
To help you better understand your risk of developing lifestyle-related diseases, the results for each Vitality Health Check measure – blood pressure, blood glucose, cholesterol, weight assessment/BMI and smoker status – will be categorised as in-range, intermediate risk or high risk, based on local and international clinical guidelines. See the table below for a detailed breakdown of what we mean by in-range and intermediate or high-risk results: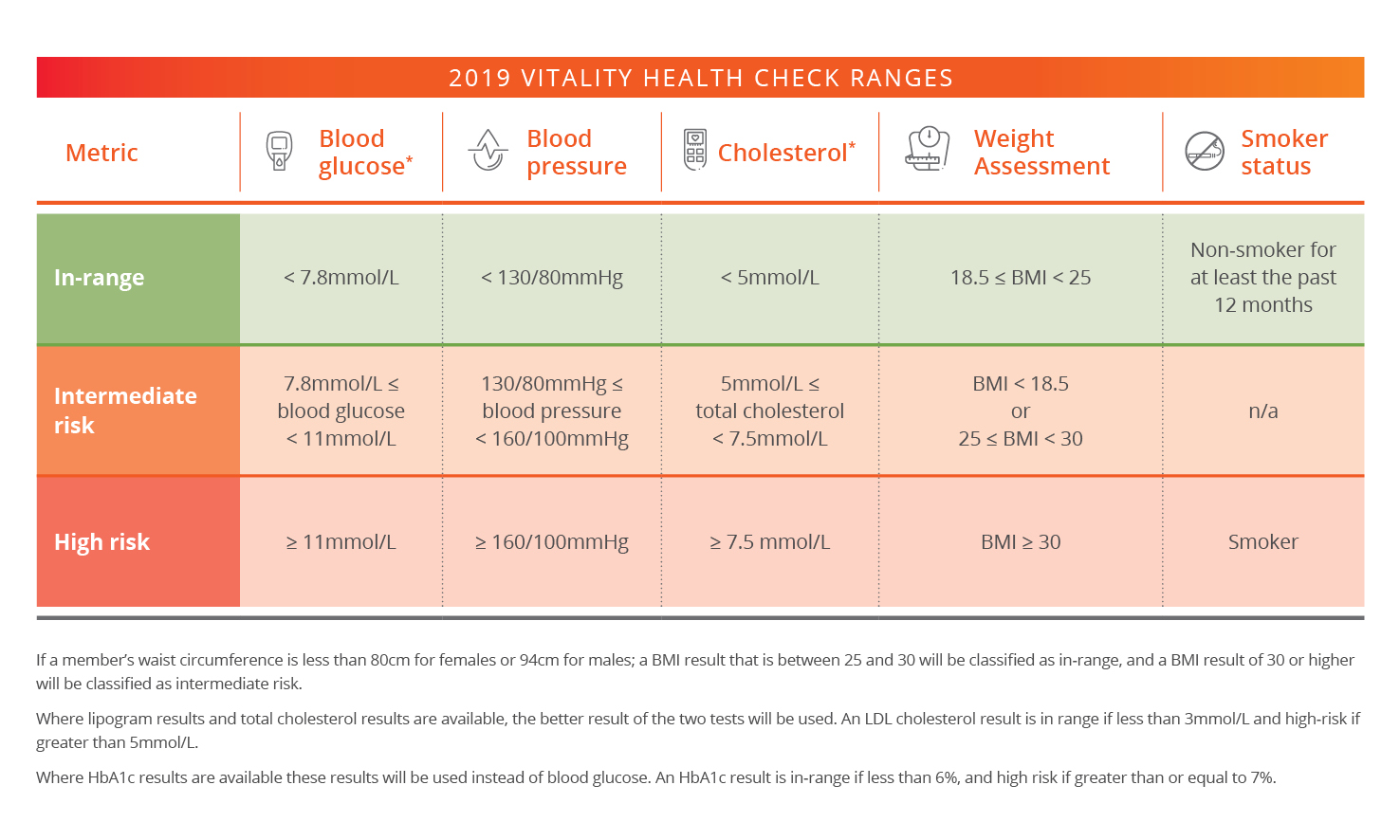 How you can earn Vitality Health points
When you complete your Vitality Health Check, you will earn Vitality Health points based on how many of your results are in range and how many of them are high-risk.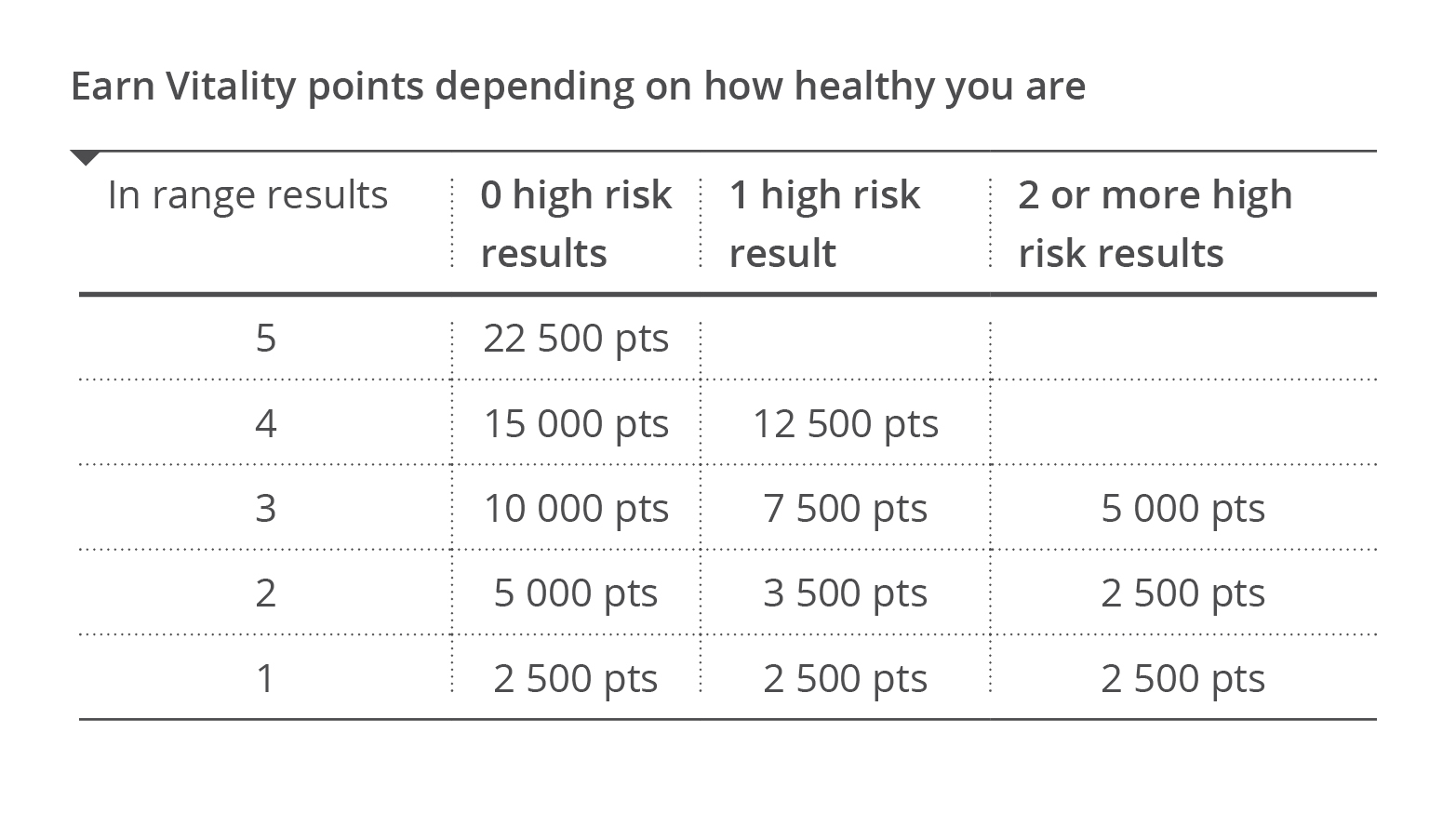 Examples:
If you have four in-range results and one intermediate-risk result you will earn 15 000 points.
If you have three in-range results and one high-risk result will earn 7 500 points.
In 2019, you will be able to earn up to 22 500 Vitality Health points. You can also earn 2 500 points for finding out your Vitality Age and 5 000 points for doing a voluntary HIV test. This means that you can earn up to 30 000 points at a Discovery Wellness Day if all your results are in range.
You and your family can complete the Vitality Health Check at an accredited Vitality Wellness Centre, pharmacy in the Vitality Wellness Network, at a Discovery Wellness Day or at your nearest Discovery Store.