Vitality and Disney are here to bring the fun into getting active as a family
Getting active as a family has never been this much fun! Join us on this enchanting journey as we encourage families to stay healthy by introducing new and exciting ways to get active as a family.

In celebration of healthy, happy families, Discovery Vitality and Disney are giving you the chance to win a trip of a lifetime to Disneyland Paris to experience a summer of superheroes.
From April to June we're taking running, skipping, cycling, swimming and playing to magical levels, plus we're also giving away five Marvel Studio Avengers: Infinity Wars hampers. Discover a world of action with Disney and Marvel Studios Avengers: Infinity Wars, in cinema 27 April 2018.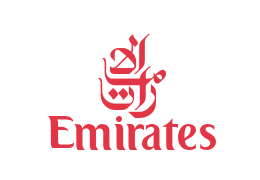 Flights to Disneyland Paris are sponsored by Emirates. Vitality members can also save up to 35% on base ticket fare to various destinations around the world with Emirates.
Ready to discover the magic? Here's how!
For a chance to go on the superhero adventure of a lifetime, follow these easy steps between April and 30 June 2018:
1
For kids aged 2 to 5 years old, parents must complete three parkruns each, or the entire family must walk 10 000 steps three times.
2
For kids aged 6 to 18 years old - You must earn 1 000 fitness points as a family.
Coming next:
Get active and win!
Strap on your takkies because it's time to get active!
Come back in July to find out what you need to do to win a trip to Disneyland Paris or 1 of 5 Incredibles 2 hampers.
In cinema 15 June 2018