Yooh-hoo! Get your family active and healthy with Vitality and Mickey Mouse & Friends - you could win a family trip to Disneyland® Paris!
The school holidays have come to an end. It's the start of a brand new year and the perfect opportunity to get your family more active, healthy and strong while having loads of fun!

Disney and Vitality are celebrating healthy, happy families in 2019 and we're starting off the year by giving away another awesome family trip to Disneyland® Paris with flights sponsored by Emirates. There are also 5 Mickey Mouse & Friends prizes to give away.

What better way to get the family together than outdoors in the fresh air? Grab your prams, dogs, takkies and head off together to do a parkrun or myrun. Plus all adults and kids older than six will earn 300 Vitality points. Don't forget to link your parkrun barcode to Vitality to earn Vitality points.
Then, make sure your family's health is on track and earn Vitality points by going for your Vitality Health Check and a Kids Health Check at an accredited Vitality Wellness Network Pharmacy or Discovery Store.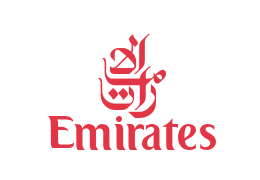 Flights to Disneyland Paris are sponsored by Emirates. Vitality members can also save up to 35% on base ticket fare to various destinations around the world with Emirates.
A year of healthy family fun begins
A healthy family is a happy family and our aim is to get families healthier in 2019.
To stand a chance of winning a once-in-a-lifetime family trip to Disneyland® Paris or 1 of 5 Mickey Mouse & Friends prizes, all you have to do is complete these two activities before 31 March 2019
2

© Disney