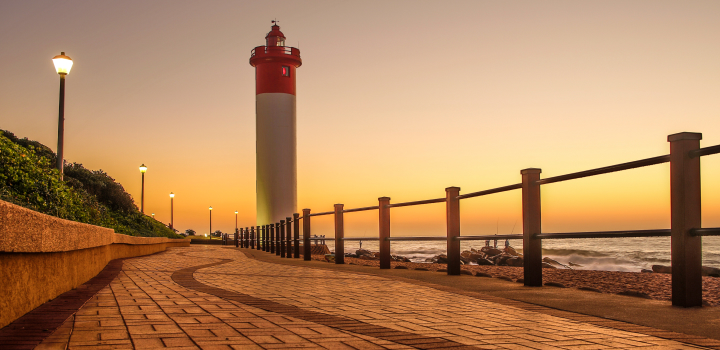 After enjoying great success in Cape Town, Joburg AND Pretoria, the Vitality Run Series for the first time ever is coming to KwaZulu-Natal – and Team Vitality members enjoy 50% cash back on all race entry fees.
Rolling out the Run Series.
2019 was a great year of running. Almost 55 000 runners took to the roads of Cape Town, Joburg and Pretoria to enjoy one of our favourite fitness events on the running calendar: The Vitality Run Series.
And now, in 2020, Discovery Vitality is bringing the Vitality Run Series to the beautiful shores of KwaZulu-Natal for the first time. Entries for the KwaZulu-Natal Vitality Run Series will open soon, with three of the most iconic races awaiting you in Durban.
Discovery Vitality is committed to making 100 million people 20% more active by 2025. The races in the Vitality Run Series are open to everyone, whether you're running for fun or training to beat your personal best.
Team Vitality members enjoy exclusive benefits, such as 50% cash back on all race entry fees in the Vitality Run Series, VIP hospitality, quality kit and more! Vitality members will also be rewarded with 500 bonus Vitality points for each race.
Keen to know more? Here are all the race dates:
Marshalls World of Sport Stella Royal Race 25 km | 8 March 2020
Checkout Challenge Half Marathon and 10 km | 29 March 2020
Peace in Africa Half Marathon and 10 km | 24 May 2020
Keep an eye on our Vitality Run Series page and our social media channels on Facebook and Twitter for full entry details.
See you on the road
Get up to 75% cash back on your Vitality-linked heart rate fitness device
Achieve your monthly Vitality Active Rewards goals to get cash back on a brand new fitness device. Activate Device Booster and get up to 75% total cash back on your qualifying heart rate fitness device purchased from your preferred HealthyGear partner: Sportsmans Warehouse or Totalsports.
Zero exercise to running marathons: Illona shares her six top tips
Team Vitality member Illona Meyer went from zero exercise to completing marathons in six months. Her running has helped her through the grief of losing her mother, Chamara Meyer, to Motor Neuron Disease (MND) in June 2017, and inspired her to run for a purpose: raise funds for others diagnosed with MND.
Catapult your cycling with 3 simple exercises
Want to take your cycling to the next level this year? Instead of spending more hours training in the saddle, achieve the endurance you need by strengthening your core muscles. Here's how.