Integration at the heart of Discovery's new people-centric headquarters
"1 Discovery Place was designed to be beautiful, functional, and inspiring. We wanted a space that embodies our core purpose, values and culture, and that would support our future growth – both in terms of physical expansion and in enabling collaboration, wellness and innovation," says Discovery CEO Adrian Gore.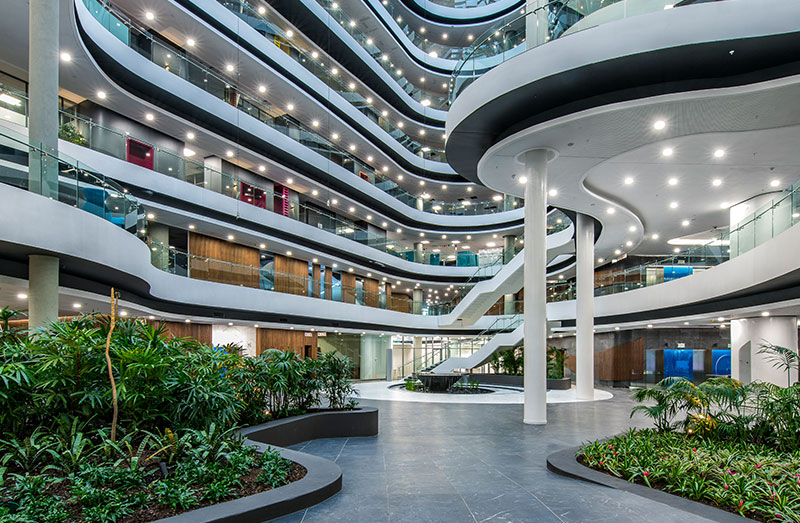 Discovery's newly constructed headquarters in Sandton, Johannesburg, South Africa, were designed to encourage motion and connection. Although 1 Discovery Place can house approximately 8 000 employees, but despite this the building does not feel cramped or overcrowded – rather, light and space define the space. Prior to the move across to 1DP, as it is affectionately known, Discovery's Johannesburg operations were spread across five buildings. This created physical and spatial obstacles to nurturing one cohesive organisational culture. The disparate buildings also meant lost opportunities for conversation and collaboration across the organisation.
Healthy and Productive Workforces 2018
Read more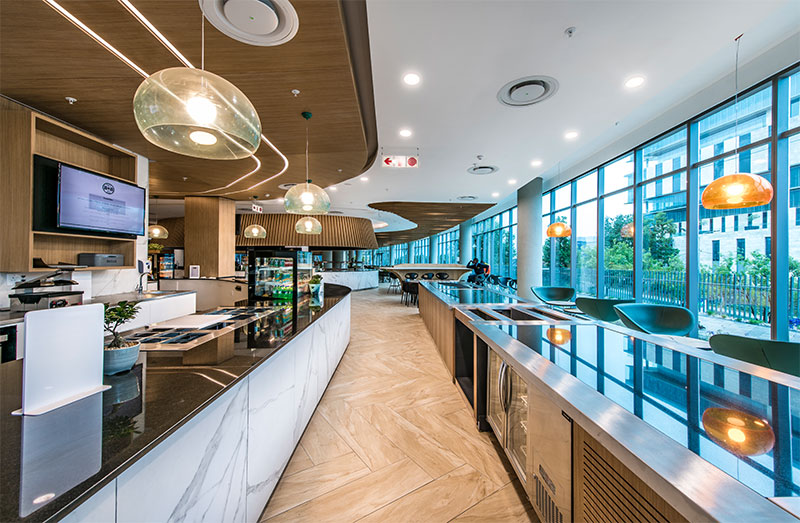 Encouraging integration and prompting movement were at the heart of how 1 Discovery Place was conceived. This was a building with people's wellbeing at the forefront, rather than simply a warehouse for workers.
The building's functional and non-hierarchical design encourages integration with the general public, between teams and business units, and between all levels of the organisation. The first two floors of 1 Discovery Place are open to the public and the many coffee shops, restaurants and shops on the open concourse invite external visitors to use and enjoy the building and its facilities. 1 Discovery Place eliminates the concept of the executive 'corner office' by giving as many employees as possible access to the views from the continuous windows which make up the building's glass exterior. Agile working accommodates a more flexible working arrangement such as flexitime and working from home.
The ongoing work of building a more inclusive and conscious culture is facilitated by points of human connection through the building, where shared spaces such as coffee stations, shared workstations and meeting points encourage collaboration and innovation. Improving the speed of decision-making and enhancing productivity are also two of the intentions behind the design."
Smart design and state of the art technology opens up 1 Discovery Place for people with disabilities
Read more