Business growth is a national priority as the private sector contributes significantly to economic growth and reducing unemployment. At Discovery Business Insurance we also believe that businesses that proactively take steps to grow are the same businesses that have lower insurance risks, providing an opportunity for true shared value insurance where all stakeholders benefit including our clients, the insurer and society as a whole.
Through our partnership with Endeavor, a global leader in supporting high-impact businesses, we have developed a solution that is suitable to businesses of all sizes in South Africa.
All Discovery Business Insurance clients will have access to a diagnostic tool, the Business Health Check, that helps them identify key areas of development so that they can grow their business.
Clients can assess and improve their risk in 3 easy steps: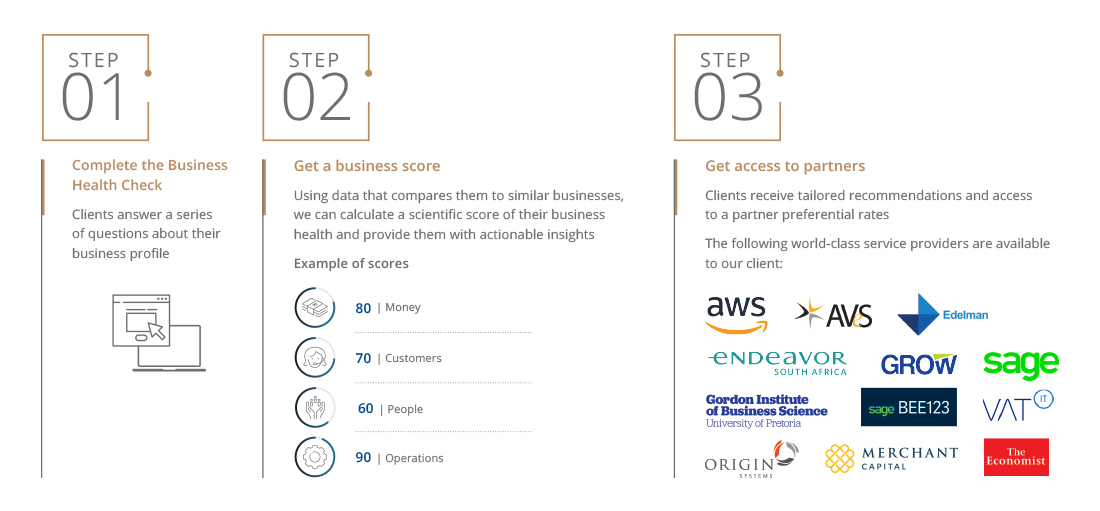 Watch this video to see how we're helping businesses to grow.