Supporting a healthier South Africa
Discovery's core purpose is to make people healthier and enhance and protect their lives. Our goal is to use strategic sponsorships to help 100 million people become 20% more active by 2025.
Through strong partnerships and our involvement in a variety of initiatives in local communities and abroad, we're supporting health and wellness in South Africa and across the world. Learn more about the exciting events we sponsor, partners who share our vision, and our exceptional Discovery Vitality Ambassadors below.
Please note: Event images were taken prior to the COVID-19 national lockdown.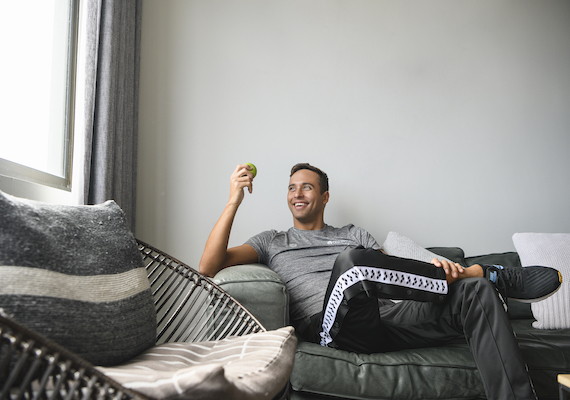 Chad le Clos
Chad le Clos is South Africa's most decorated Olympian of all time, having risen to international acclaim by defeating Michael Phelps in the 200 m butterfly at the London 2012 Olympic Games. Chad is an Olympic, World and Commonwealth Games champion, as well as the Commonwealth record holder in the 50 m and 100 m butterfly. Generous, optimistic and hardworking, Chad's dedication to health and wellness, coupled with his ability to inspire leagues of young South Africans, made us proud to welcome the #DiscoveryChamp in 2015 as the very first Discovery Vitality Ambassador.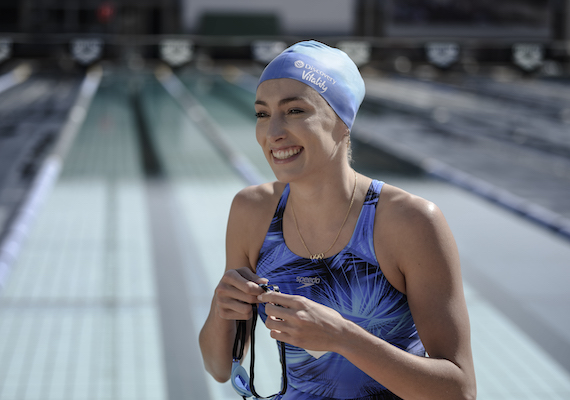 Tatjana Schoenmaker
The stunned delight on Tatjana Schoenmaker's face when she realised she had shattered the 200 m breaststroke world record at the 2020 Tokyo Olympics, warmed the hearts of viewers across the world. After missing out on qualifying for the 2016 Olympics by one-hundredth of a second, Tatjana bounced back to win a gold and a silver medal in 2020. Down-to-earth and warm-hearted, Tatjana has shown resilience, single-mindedness and perseverance in achieving her goals in life. This makes her an ideal role model to young South Africans. It is a pleasure to have the #DiscoveryWaveMaker join as a Discovery Vitality Ambassador in 2021.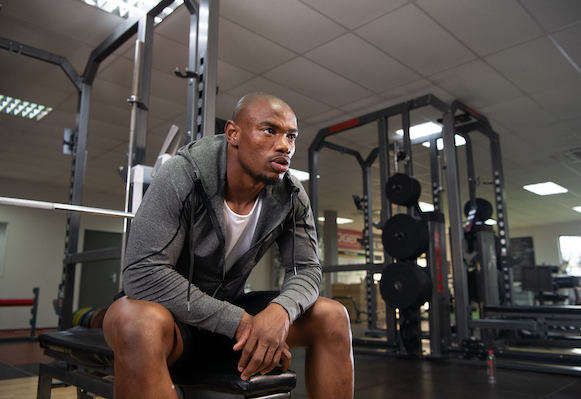 Makazole Mapimpi
Rugby sensation Makazole Mapimpi made history as the first South African to score a try in a Rugby World Cup final. His brilliant try in the 2019 Rugby World Cup held in Japan cemented the victory and their third World Cup title. Makazole is a talented and humble player who has faced more than his share of personal tragedy and challenges. Haven risen to the top of world rugby, he is an inspiring South African who, together with Lukhanyo Am, has taken an active stand against gender-based violence. In 2021, we are proud to welcome #MapimpiPower as a Discovery Vitality Ambassador.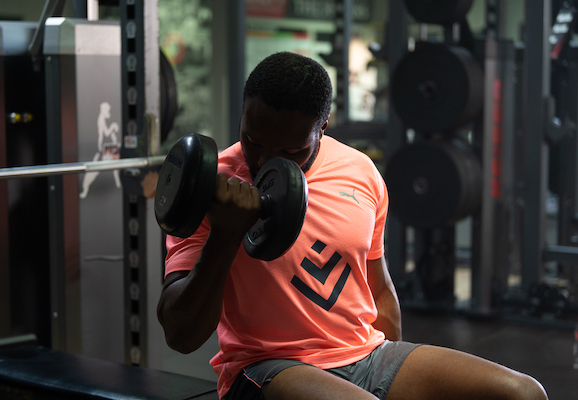 Lukhanyo Am
As one of South Africa's Rugby World Cup heroes, rugby centre Lukhanyo Am delivered a standout performance in the 2019 final, delivering the pass that led to Makazole's 66
th
minute history-making try. From humble beginnings in East London, his incredible talent has pushed him to the top of world rugby. As an inspiration to everyone around him, Lukhanyo combines raw talent, professional commitment and strong personal values. Together with Makazole, he has spoken out against gender-based violence in South Africa. We are proud to welcome #LegendLukhanyo as a Discovery Vitality Ambassador in 2021.
Wayde van Niekerk
Wayde van Niekerk raced into our hearts with his performance in the 400 m final at the Rio 2016 Olympic Games, breaking the 17-year-old record held by Michael Johnson. He became the first athlete to produce sub-10, sub-20 and sub-44 performances in the 100 m, 200 m and 400 m respectively. Wayde is the current world and Olympic record holder in the 400 m and holds the world-best time in the 300 m. A talented, faithful and humble role model, Wayde embodies ambition and potential for people of all backgrounds. This #DiscoveryDreamer joined the team as a Discovery Vitality Ambassador in 2017.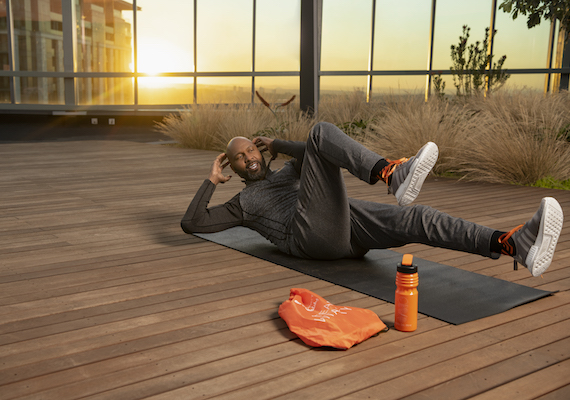 Lucas Radebe
Legendary Bafana Bafana and Leeds United skipper Lucas Radebe was one of the first African players ever to make a mark on Premier League Football. A national treasure and one of the country's most beloved sports figures, he led South Africa to two FIFA World Cups in 1998 and 2002. Passionate about growing soccer and encouraging physical activity, especially among South Africa's youth, Lucas is also renowned for his significant philanthropic work. The #DiscoveryChief joined the team as a Discovery Vitality Ambassador in 2019 and his courage, warmth and immense energy continues to inspire thousands to lead more active lives.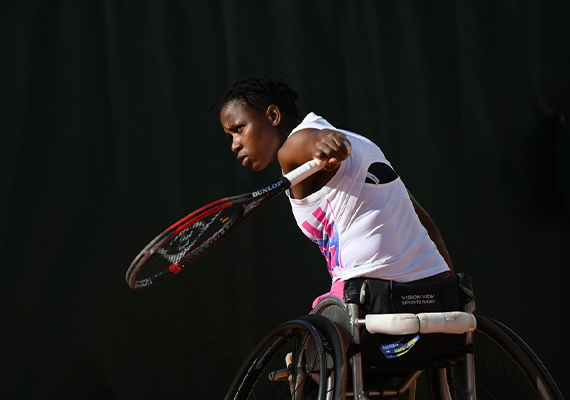 Kgothatso Montjane
Tennis Paralympian Kgothatso 'KG' Montjane has achieved greatness as the first black South African woman ever to compete at Wimbledon, and the first African wheelchair tennis player to compete in all four grand slams in the same year. Her determination, both on and off the court, gives hope to people of different abilities, backgrounds and fitness levels - inspiring us all to be as active as we can. KG is currently ranked first in her field in Africa, and fifth in the world. We proudly named the #DiscoveryAce as a Discovery Vitality Ambassador in 2021.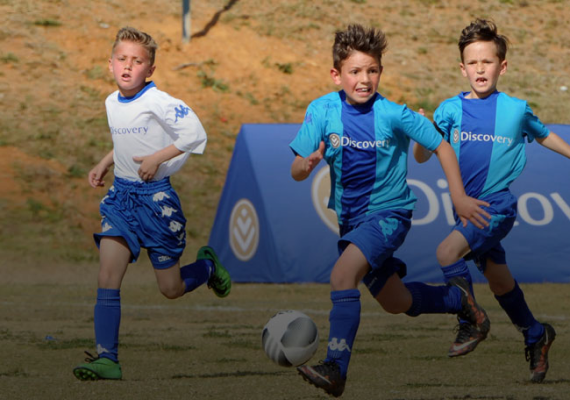 Discovery Schools Soccer
Launched in 2009, the Discovery Johannesburg Primary Schools Soccer Programme is a powerful platform that encourages community upliftment and healthier living from an early age. It consists of a series of soccer tournaments for primary schools in Johannesburg, including the Discovery Festival, the Discovery Knock-Out Cup and the Alexandra Discovery School's League. The programme has been extended to high schools in order to support and inspire players aged 14 to 19. Over 1 000 players participate in the much-anticipated high school tournament.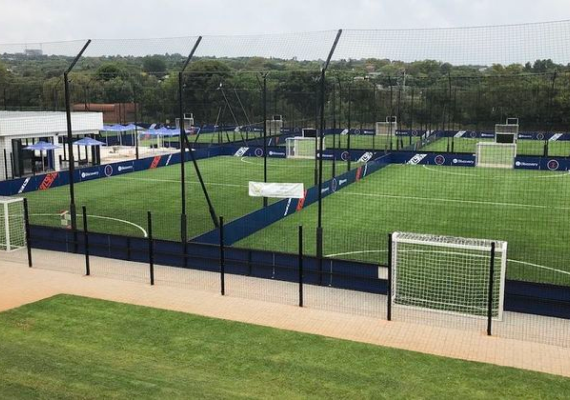 Discovery Soccer Park
Launched in 2010, Discovery Soccer Park comprises of two state-of-the-art facilities that promote local soccer and encourage active play. Situated in Illovo and in Sandton, and cited as the largest 5-a-side centres in South Africa, each pitch is fitted with FIFA-approved synthetic grass. In line with Discovery's goal to make active lifestyles more accessible, the facilities are open to the public seven days a week, and offer individual and group youth coaching sessions. The venues have been visited by soccer icons like Discovery Vitality Ambassador Lucas Radebe, Neil Tovey, Luis Figo, Patrick Vieira, Andrť Arendse and Zinedine Zidane.
Discovery Walter Sisulu Soccer Challenge
Launched in 2002, Discovery and the family of Walter Sisulu host the annual Discovery Walter Sisulu Soccer Challenge at the Nike Training Centre in Soweto. The tournament, which promotes active lifestyles by giving young soccer stars a platform to perform, has delivered professional players like Kaizer Chiefs striker Siphiwe Tshabalala, Free State Stars and Bafana Bafana striker Edward Mngele and Bafana Bafana and Ajax Amsterdam midfielder, Thulani Serero. The tournament also develops local soccer and brings communities together in a way that encourages everyone to take part in sport to lead a healthier life.
2
If you feel that your proposal meets this criteria, apply below.
3
Create a user account to submit your proposal.
4
Fill out your application in full
5
Submit your application for assessment.
Check whether your initiative aligns to our strategy and core purpose

on a South African and global level.

Discovery aims to create experiences that embody our brand and core purpose.
Through sponsorships, we want to inspire peak performance, get people active and showcase thought leadership.

While we would love to sponsor every great initiative we hear of, this simply isn't possible.
Instead, we measure sponsorship opportunities against strategic criteria, and support ones that can tangibly elevate our brand; gain national and global reach; are synonymous with Discovery's scale; and that measurably encourage people to live well, drive well and bank well.
Before you apply,

measure your initiative against the following:
Sports-related event
Does your event foster mass participation? The event must be proven to reach thousands of individuals across a broad demographic.
Does your event encourage communities to lead healthier lives?
Does your event generate significant regional or national media coverage?
Sports team or individual
Have you performed at the highest level of your sport, as evidenced through national and international awards (such as being an Olympic medallist or world-record holder) or have you competed in the most prestigious events in your specialty (such as the Tour de France)?
Are you well-known in your own right, with an established brand presence both nationally and internationally?
Do you embody the Discovery values of health and wellness?
Are you an inspiration to individuals from across a demographic spectrum and so able to encourage them to live healthier lives?
Are you a role model for our youth?
Lifestyle
For consideration, you must prove that your initiative has national or global reach; aligns to Discovery's core purpose and priorities; and embodies our values and standards.
If your proposal aligns, it will be sent to the team for further review. If not, you will receive an automated response to inform you that your application has been unsucessful.
If you can motivate that your initiative meets the above criteria, you are welcome to apply for a sponsorship.
Is your initiative unrelated to sports, fitness or lifetyle?

Try one of the following:
Corporate Social Investment (CSI) - we contribute through the Discovery Fund
We support CSI initiatives through the Discovery Foundation, the Discovery Fund, and strong systems of governance and accountability. Our focus lies in health and healthcare initiatives that directly align with national and global imperatives for 2030. Our sustainability strategy highlights four focus areas: Healthy Products and Services, Healthy Workforces, Healthy Communities and Healthy Organisation. Please email us on DiscoveryFund@tshikululu.org.za for more information.
Bursaries - we support through the Discovery Foundation
Through the Discovery Foundation, a CSI-initiative set up in 2006, we support the education and training of healthcare specialists who can help address South Africa's critical shortage of healthcare resources. Unfortunately, we do not supply bursaries on an individual basis outside of the Discovery Foundation. You can read more about the Discovery Foundation on our website.
Careers at Discovery
If you would like to join the Discovery team, you can apply for a vacancy or learn more about careers at Discovery here.
Vitality points
For any queries on Vitality points, please visit our website.