Get rewarded for great driving with up to 50% fuel cash back each month.

Join Discovery Insure today!
Get a car insurance quote in 60 seconds
Speak to your financial adviser or call us on 0860 000 628
Want the best fuel cash back rewards in South Africa?

To start earning your fuel cash back you must:
You can get up to R1500 fuel cash back every month when you fill up at bp or Shell or load money onto your Gautrain Swift card.
Each Vitality Drive Point you earn enables you to get fuel cash back on R1 of fuel or Gautrain spend or both.
Want the best cash back rewards in South Africa?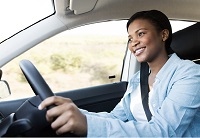 The Vitality Drive programme is designed to create a nation of better drivers and reward you for driving well. Get access to the best fuel rewards, paid as a cash back. This means you can counter fuel increases by simply driving well!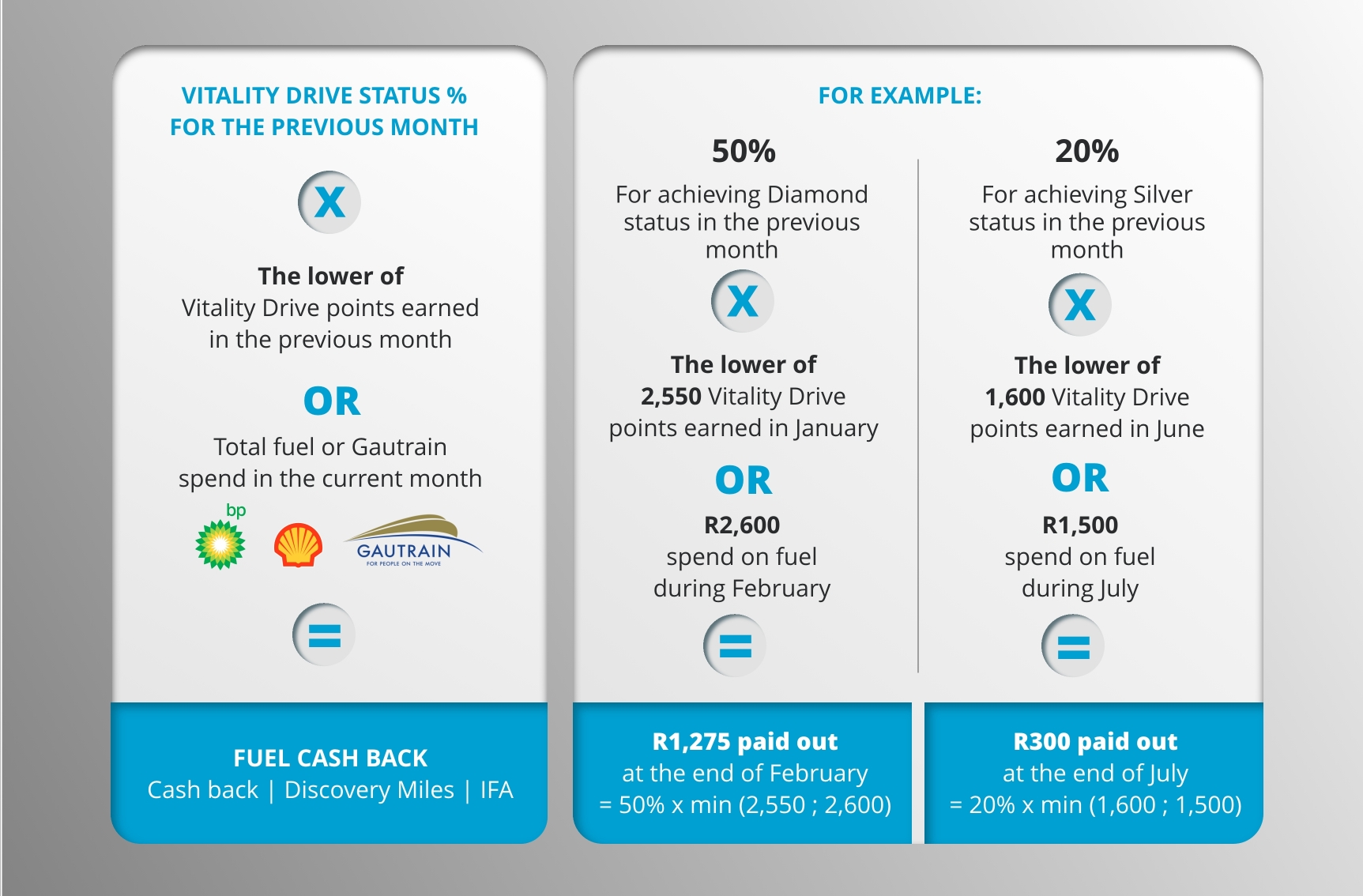 Your maximum fuel cash back cannot be more than your vehicle premium (excluding VAT). If you are a primary driver with more than 1 vehicle, your fuel cash back cannot be more than the combined vehicle premiums for which you are the primary driver.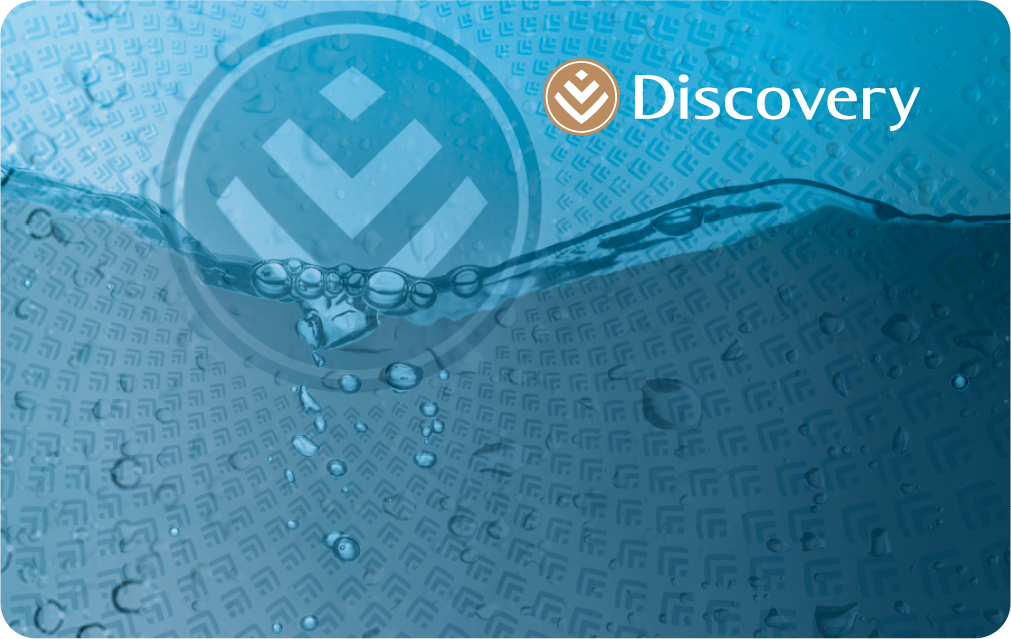 When paying for your fuel, simply give your Vitality Drive card to the bp or Shell petrol attendant and ask them to swipe it.
Locating the nearest bp or Shell
To locate your nearest bp or Shell service station, simply visit www.bp.co.za or www.shell.co.za.
More about the Gautrain
The Gautrain system provides you with a safe, comfortable and reliable train service, a dedicated bus system, as well as drop-off and parking facilities at all stations (except at OR Tambo International Airport). These services are fully integrated and may be used separately or jointly by transferring from one to another. Make sure you register your Gautrain Swift card to ensure you get your cash back. View station and route info, and a fare calculator here, and detailed information about peak and off-peak timetables, and bus fares. For easy access to these details while you're on the go, learn more about the mobile app and mobi site.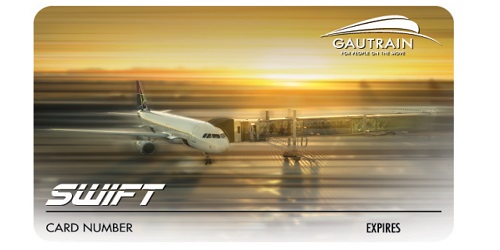 Adding value to our customers
As a Discovery Insure client, Tania Van Vuuren has seen great value from being on the Vitality Drive programme. She has a friendly competition with her family to improve their driving behaviour to earn amazing rewards. By driving well, Tania earns her monthly fuel cash back, which she doubles by paying it into her Insure Funder Account. With her weekly Vitality Active Rewards, she enjoys her free cup of coffee and vouchers that she can use at selected partners, and when she needs a break from driving, she enjoys her Uber discounted rides.
Discovery Bank clients with Vitality Money can earn up to 20% back in Discovery Miles on fuel spend. This is in addition to the up to 50% cash back you already get with Discovery Insure. All you have to do is use your Discovery Bank credit card to pay for your fuel at bp and select Shell service stations. Not a Discovery Bank client? Sign up here today.