Discovery for Business is a shared-value employer product that offers a full suite of insurance, financial and wellness products for businesses, consisting of employee benefits, risk solutions and integrated corporate benefits with Vitality as the foundation. We use the expertise built in our health, insurance and wellness businesses to contribute to healthier, more sustainable businesses in South Africa.
For employers and businesses, our shared-value insurance model helps address the key business risk areas that have the highest potential to improve our society and economy over the long term - the health of our workforce, the financial resilience of individuals and businesses, and the future viability of businesses.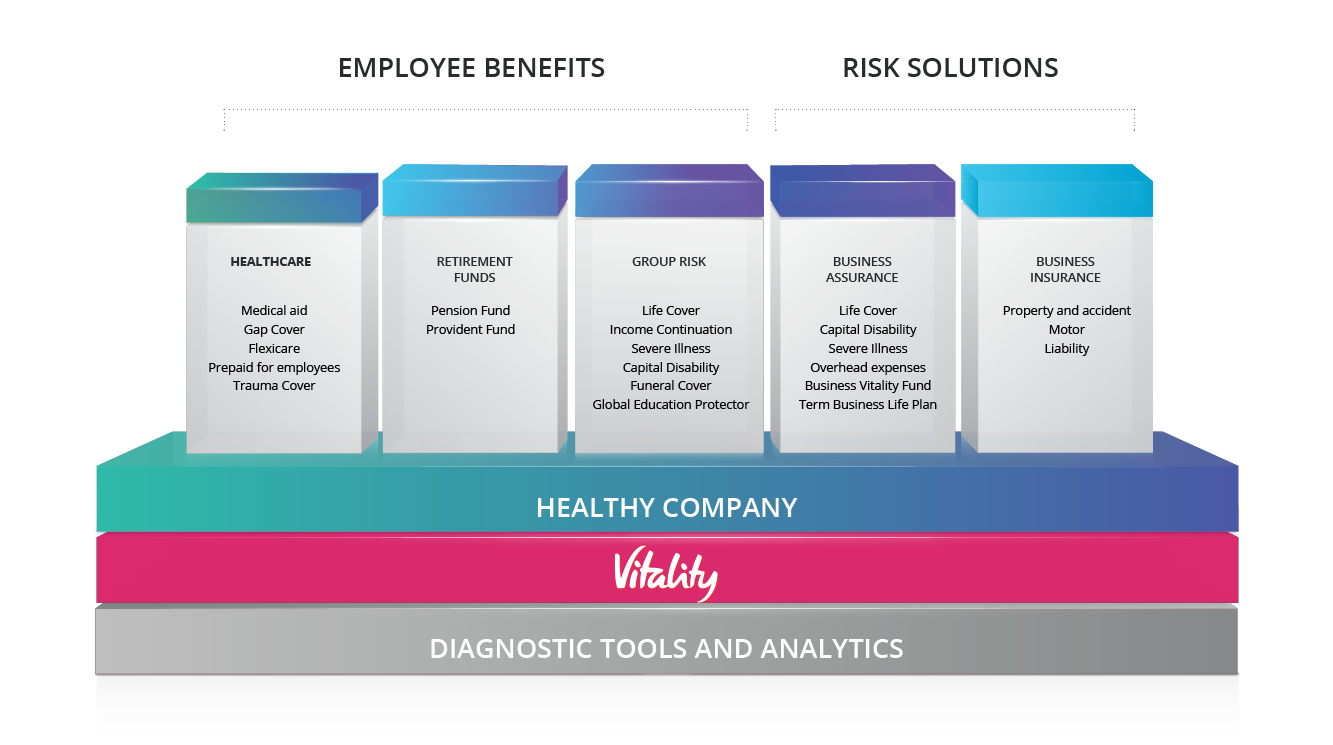 Healthcare
Discovery Health offers a range of healthcare cover products (Gap cover, Flexicare and Healthy company) to suit your needs, including medical scheme cover from Discovery Health Medical Scheme.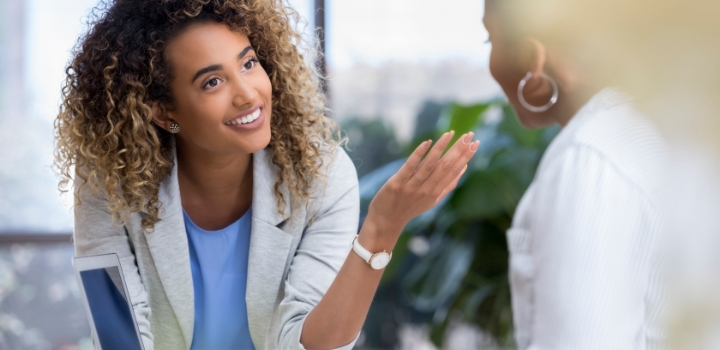 Prepaid Health For Employees
Discovery Prepaid Health allows employers to make healthcare services available to employees. Discovery Prepaid Health provides a digital vouchering solution for the purchasing and sharing of healthcare services on a pre-paid basis at rates that are below current private healthcare rates, supported by a wide distribution network and free-to-use digital platform.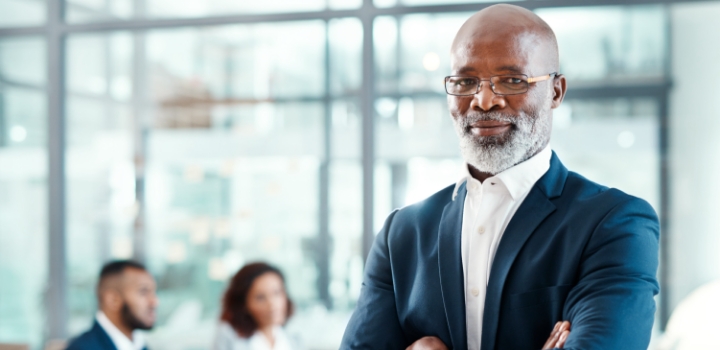 Retirement Funds
Discovery Invest offers tailored retirement funding solutions for your employees that can be tailored to suit your unique business needs.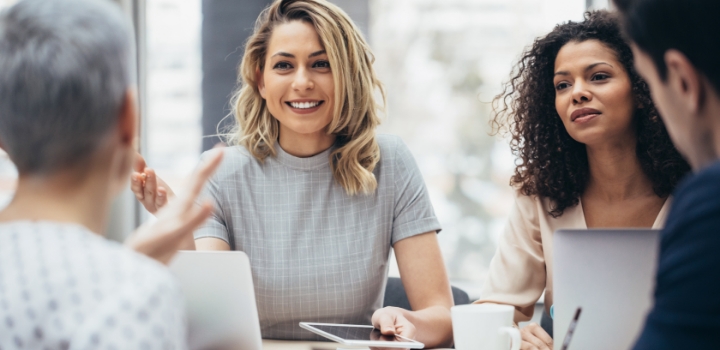 Group Risk
Our Group Risk product offers a range of risk cover benefits that protect your employees and their families against life's uncertainties, while rewarding them for getting healthier.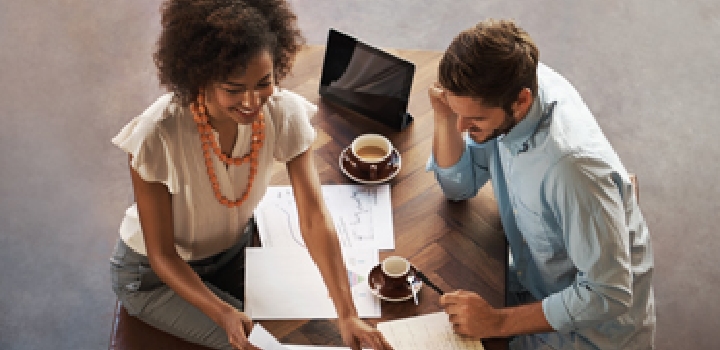 Business Insurance
Discovery Business Insurance is comprehensive, technology-enabled business insurance, offering businesses cover for the risks of today and fast recovery following a claim.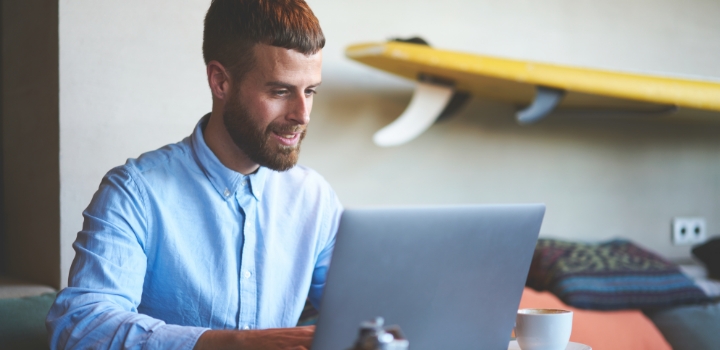 Business Assurance
Discovery's Business Life Plan allows business owners to select cover for disability, severe illness and death, through a range of comprehensive benefits, ensuring that your business is protected.
Vitality
Discovery Vitality incentivises and rewards employees for engaging in healthy behaviour. It's been proven that Vitality members live longer and are less likely to develop lifestyle-related diseases.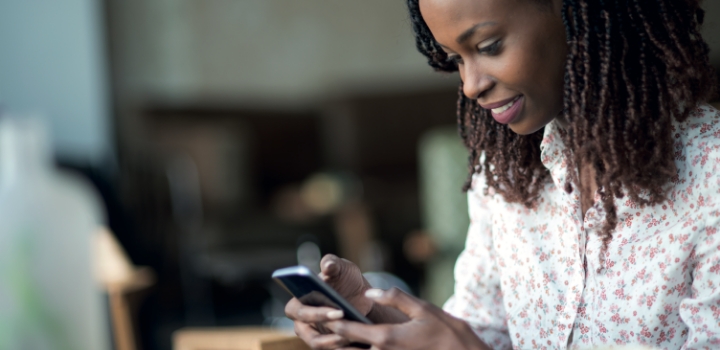 Healthy Company
Healthy Company is our digitally-enabled, comprehensive employee assistance programme that proactively supports both at-risk employees and those that are well.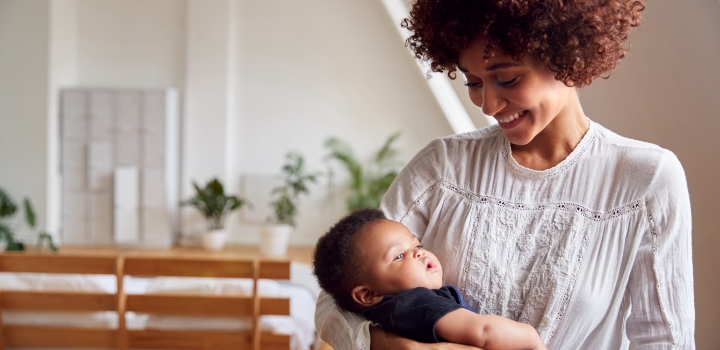 Gap Cover
Our Gap Cover product ensures your employees are protected against unforeseen medical expenses.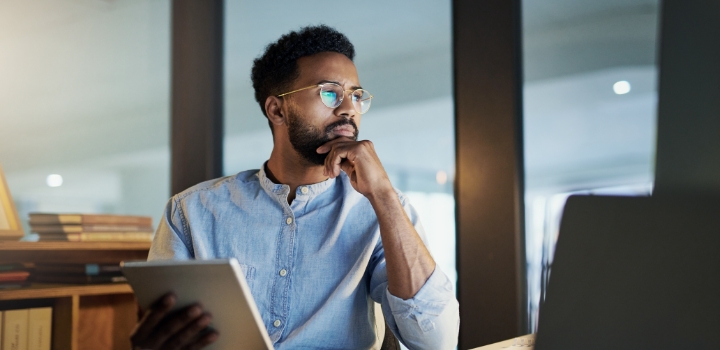 Flexicare
Flexicare provides quality, affordable access to primary healthcare for employees who are unable to access medical scheme benefits. Flexicare offers a truly innovative, integrated healthcare product to complement the existing healthcare solutions available to employees.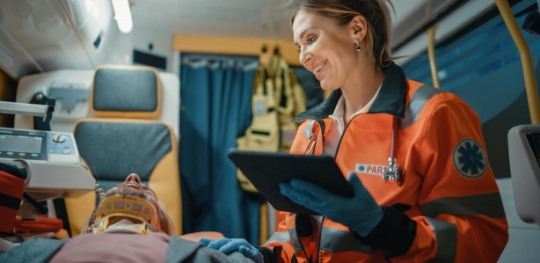 Trauma Cover
Discovery Trauma Cover is an affordable insurance product. It provides clients with the peace of mind that they and their family can access quality private emergency hospital care following an accidental healthcare emergency.
Discovery Employee Benefits: 2023 PMR.africa Golden Arrow Award winner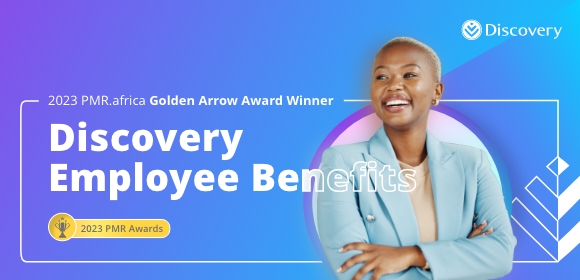 This month our Employee Benefits division celebrated winning the prestigious PMR.africa Golden Arrow Award for service excellence in the employee benefits industry. Using the ratings of 130 brokers who deal directly with employee benefit solutions, Discovery Employee Benefits was cherry-picked as a leader in the category of group risk products, group pension or provident funds and investment services.
PMR.africa is a leading South African market research company that acknowledges excellence across different industry sectors. The organisation's mission is to honour outstanding performance, inspire healthy competition and set a benchmark for African businesses to aspire to.