Get instant help on WhatsApp
We want to offer you support at any time of day, wherever you are. You can now Ask Discovery a question on WhatsApp and get an instant, personalised answer. Register now, to get started.
Popular topics
We are aware of and are currently working to resolve the following issues. We can't guarantee timelines so please be patient. If necessary, we'll add any available workarounds as we discover them.
Description
2020-10-21: Ster-Kinekor
We are performing a clean-up on all Vitality Ster-Kinekor digital cards. Members will receive in-app notifications prompting them to view or download their digital cards. All Vitality Ster-Kinekor movie benefits will remain active and there will be nothing further required from members. When booking movies, please refer to your latest Ster-Kinekor digital card on the Discovery app.
2020-10-15: HealthyDining
We are aware that members are experiencing difficulties when attempting to capture their till slips and the purchase may reflect as being in a "Pending" status. We are working on this and apologise for the inconvenience caused.
2020-10-15: Choose Your Challenge
Members are reminded to sync their device by 23:59 on the Tuesday after the "Choose Your Challenge" event in order to receive your Vitality points and Woolworths voucher.
2020-10-14: Team Vitality & Booster Benefits
Members attempting to activate Team Vitality or any of the Booster benefits will find that activation is not completing and is reflecting as being in a "Pending" status. We working on this and apologise for the inconvenience caused.
2020-10-13: End Of Support For Android 4.3 and 4.4
During November 2020, we will be stopping support for Android users who are still using Android 4.3 and 4.4. As a result, affected members will not be able to access the Discovery App and will need to upgrade to a device with at least Android 5.0 and upwards to be able to access the Discovery App again. An exact date will be communicated in due course.
2020-09-30: Vitality Travel Benefits
The Comair travel platform is open as at 30th September 2020, for members to book accommodation and car hire only. Flight bookings remain in an unavailable status, members will receive communication should this change.
2020-09-23: Browser support for the mental wellbeing assessments
Internet Explorer 11 (IE 11) does not support the mental wellbeing assessments. Vitality members who would like to complete their mental wellbeing assessments should do so on other browsers such as Google Chrome.
2020-09-02: Gym membership billing queries
If you requested a freeze of your gym membership, and you have a query related to the billing of your gym membership, please contact Virgin Active on freeze@virginactive.co.za or Planet Fitness on customerservice@planetfitness.co.za.
2020-08-27: Vitality Travel Cancellations, Refunds and Changes
We have created an internal Travel Query Team to assist our members with queries pertaining to cancellations, refunds and changes related to lockdown. If you were unable to travel or wish to postpone a trip, Vitality members can email Vitalitytravelqueries@discovery.co.za.
2020-08-12: Vitality 65+ Pharmacy Network
Our registered pharmacies listed on the Vitality 65+ network are preparing to facilitate Vitality 65+ assessments. Should your regular pharmacy not be available, please ask for a suitable date or try an alternative pharmacy on our list.
2020-07-24: New Huawei Devices and the Discovery App
Because of recent changes to US laws, new Huawei devices could not access the Google Play Store, which is where the Discovery app is housed. So far, the device models that have been affected include Huawei Y7 P, Huawei P40 Lite, Huawei P40 and Huawei P40 Pro.

We are happy to announce that a version of the Discovery app is now available on the Huawei app store allowing Huawei members to enjoy the use of Vitality Active Rewards.

Members can now utilise most of the Discovery app features that are not dependent on Google Play services while we continue to work on developing full functionality of the Discovery app. This is a complex process and members may experience errors when attempting to use certain functions.

Full functionality will be available in the next Discovery app update at the end of October.
2020-06-20: Reduced call centre work force
To protect our people and their families against COVID-19 and in support of our country's containment effort, we have reduced Vitality's call centre work force. Please support our efforts by first using our digital tools like the Send a Query function on www.discovery.co.za and the Discovery App. You can also refer to Ask Discovery, our virtual website assistant, for immediate answers to some of the most commonly asked Vitality questions. You will be able to speak to a consultant if your call is urgent but you may experience significant delays. We thank you for your understanding.
2020-06-20: Race Submissions
Please note: Manual race submissions are closed for the duration of the stay-at-home period. Please keep an eye on our help pages for up-to-date information.
Vitality product rules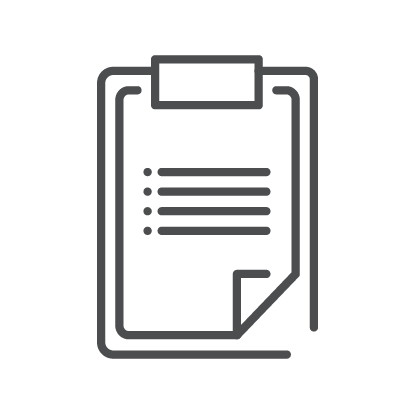 Click here to view the terms, conditions and rules applicable to your Vitality benefits.
Claim points manually
If you are not claiming the cost of your screening, assessment or vaccination from a medical scheme administered by Discovery Health you can claim your Vitality points here.