At Discovery Insure we offer you comprehensive, flexible and affordable insurance tailored to your lifestyle. Our cover also includes innovative technology, rewards, benefits and service features. The cover we offer provides you with many reasons to Choose Insure including:
Innovative Car Insurance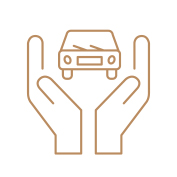 Market-leading, comprehensive car insurance at highly competitive rates.
Unique benefit features such as No-excess benefit and emergency road side assistance.
Rewards with Vitality Drive.
Comprehensive Home Insurance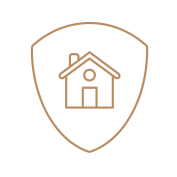 Affordable insurance for your home contents, buildings and portable items.
Innovative benefits and convenient service features such as emergency household repairs with HomeAssist.
Pay no excess for damage caused by theft, fire, hail storm or flood damage.
Rewards with Vitality Drive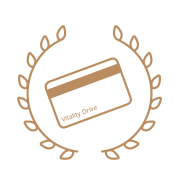 Vitality Drive is Discovery Insure's unique driver behaviour programme that rewards you for driving well.
Earn up to R800 of your fuel spend back each month, if you have a Gautrain Gold card you can get up to 50% back on your monthly Gautrain spend.
With Vitality Drive Active Rewards you can get drinks, popcorn and car wash vouchers for driving well.
Intelligent technology to keep you safe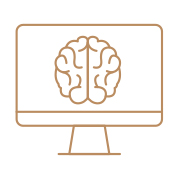 Our innovative technology automatically provides you with unique safety features including:
Impact Alert, where we send emergency help if you're involved in a vehicle accident, even if we can't get hold of you.
The ability to find your vehicle in real time using your smartphone and our state-of-the-art vehicle panic button.
Award-winning safety features
We're dedicated to making South Africa's roads safer for all. Safety features available with our award-winning telematics technology include ImpactAlert, where we send emergency help if you're involved in an accident and we can't get hold of you, weather warnings and the ability to use your smartphone as a Vehicle panic button.
Convenience at your fingertips
Our smartphone apps allow you to complete your own vehicle pre-inspection, log claims and approve vehicle glass and geyser claims. You also get immediate feedback on your driving behaviour and you can easily see your rewards.
Help when you need it
You get emergency assistance whenever you need it, no matter the time of day. With our HomeAssist benefit, you get emergency electricity, plumbing and locksmith services. You also get emergency roadside assistance with Direction Assist and TripMonitor, which is a 24-hour helpline that keeps in contact with you to ensure your safe arrival at your destination.