For hassle-free admin download your key documents. They are online and at fingertips.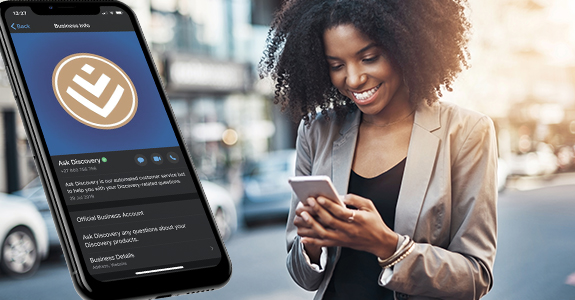 Ask Discovery now on WhatsApp
Getting help is at your fingertips, any time of the day. Simply request any document and we'll send you the document instantly. It has never been this easy to manage your health and your health plan.
Ask Discovery, anywhere, anytime on WhatsApp!