Get rewarded for managing your money well with
Vitality Money
As a shared-value bank, Discovery Bank is designed to share the value you create by managing your money well back with you through unprecedented interest rates and rewards.
We do this through Vitality Money. The better you do, the higher your Vitality Money status and the better your rewards. With Vitality Money, you can improve your Dynamic Interest Rates and increase your dynamic lifestyle and travel rewards. Plus, earn Discovery Miles for becoming financially healthier.
The Vitality Money
behaviours
When you join Discovery Bank, we'll help you review your financial health based on five key financial behaviours:
Having enough savings
Managing short-term debt
Having the right types of insurance
Being on track for retirement
Managing property investments
Your Vitality Money
status
How to measure your f
inancial health
Vitality Money is not about measuring how much money you make, but how you use the money you have to build financial independence and resilience in the long term.
Measuring your financial health
How to improve your Vitality Money status
Your Vitality Money status is directly linked to the rewards you earn. The higher your status, the better your rewards. That's why you have access to premium financial education and tools to help you master your financial behaviour, improve your Vitality Money status and become financially stronger.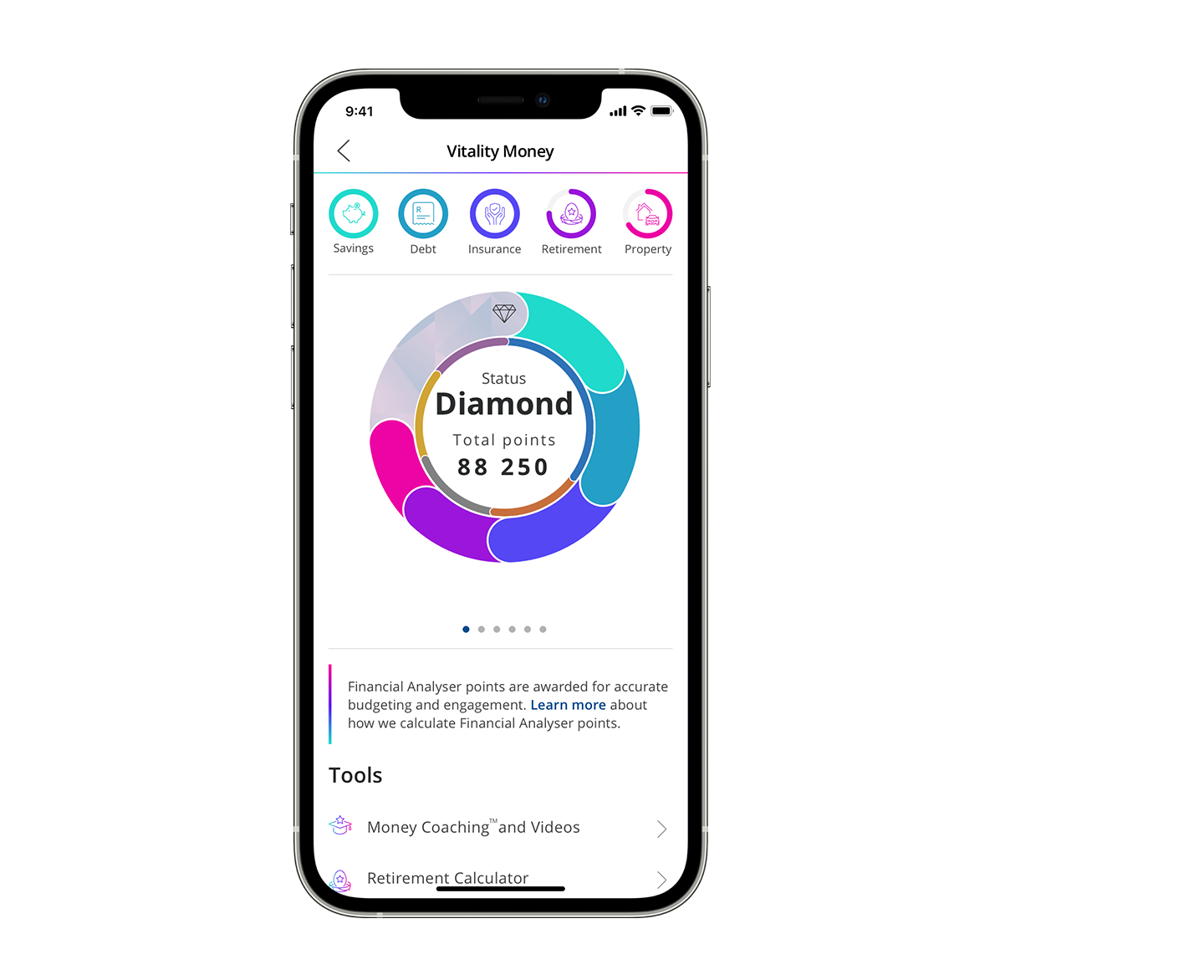 Take control of your rewards by
managing your money well
We believe that rewards are personal and that they need to match how well you manage your finances for the future. That's why you control your personalised shared-value stack of rewards. Manage your money better, improve your Vitality Money status, and get better rewards.
Here are the rewards you can earn with Discovery Bank and Vitality Money:
Dynamic lifestyle rewards
HealthyFood and HealthyCare rewards
back on HealthyFood items at Pick n Pay or Woolworths
back on HealthyCare items at Clicks or Dis-Chem
Rewards for getting active
off your next fitness device, Nike performance footwear and apparel
Go everywhere with Vitality Travel
off an international flight with British Airways, Emirates and Qantas
back in Discovery Miles on your fuel spend and Uber rides
off your next trip (coming soon)
Discovery Miles
Discovery Miles is our rewards currency that you can earn for getting healthier, driving well and spending responsibly. Spend your Discovery Miles just about anywhere. Plus, get up to 15% off at our Discovery Miles partners, and on prepaid products and services in the Discovery Bank app. And on Miles –-Day, we double your Discovery Miles discount so you can save between 10% and 30% at in-store and online retail partners, for 24 hours on the 15th of every month.
LEARN MORE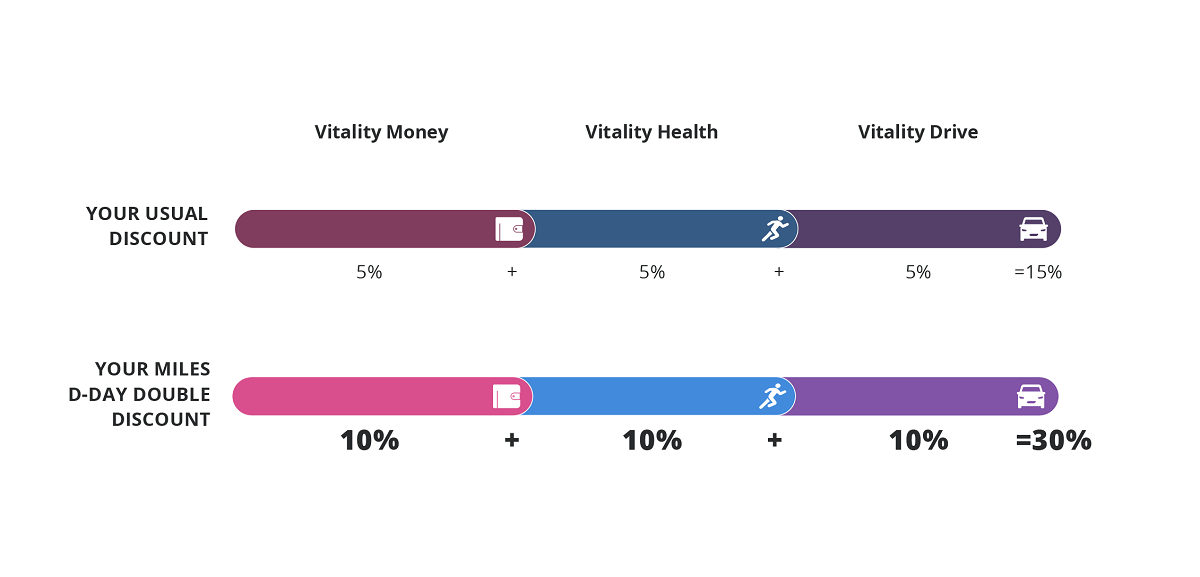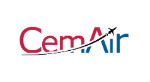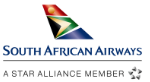 Earn
thousands of Discovery Miles

every week with

Vitality Active Rewards

Vitality Active Rewards encourages and rewards you for living well. The more Exercise, Drive and Spend goals you achieve, the more Discovery Miles you get back.
Get rewarded
Choose between an instant reward when you achieve your goals or wait to play your gameboard on Rewards Wednesday for a chance to earn thousands of Discovery Miles every week.
Choose an instant reward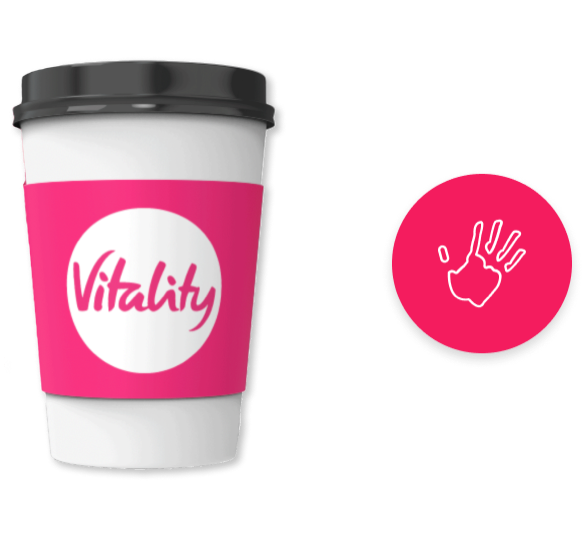 OR.
Play the gameboard on
#RewardsWednesday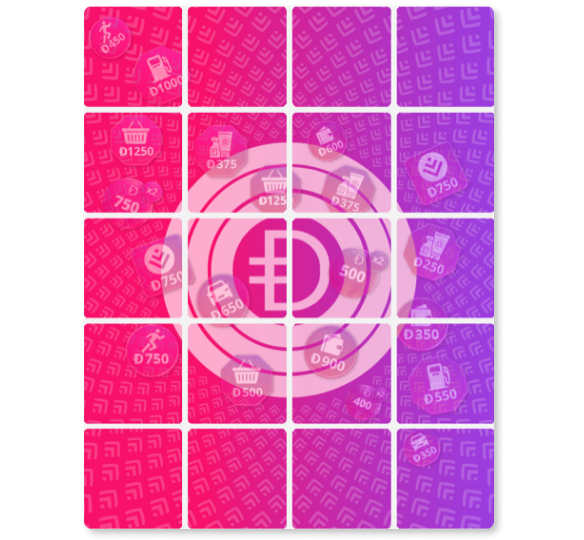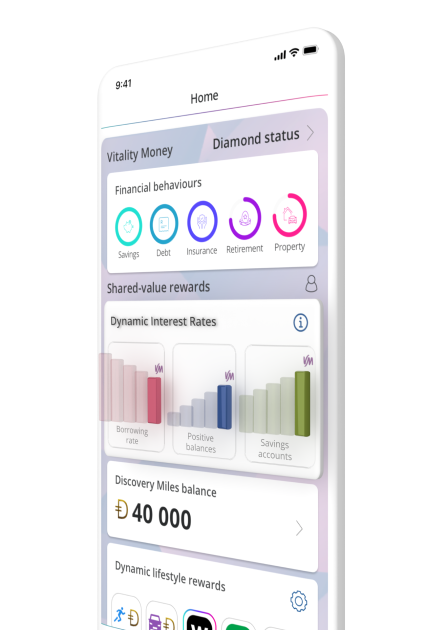 Dynamic Interest Rates
Wouldn't it be great if your bank gave you better interest rates when you manage your money well?
Discovery Bank does just that! Now, for the first time, you're in control with Dynamic Interest Rates. Improve your Vitality Money status and you can improve your interest rates to save more and pay less.
Up to 3.5% interest on your positive balances in your everyday accounts.
Up to 4.25% interest on demand savings accounts.
Up to 7% less on your optional single credit facility.
Take control of your money with the
Vitality Money Financial Analyser
Our Vitality Money Financial Analyser can help you improve your spending. Through advanced analytics, we can create budgets for you based on your spend trends or you can create your own. You can also set spend alerts and see when you're overspending. Plus, you get rewarded for managing your money well.
More on Vitality Money Financial Analyser
Why

Vitality Money?
Discovery has done the research, and it boils down to this:
We as individuals and as a nation need to change how we manage our money. Reducing our levels of debt and creating a savings culture in South Africa are major socioeconomic challenges we all face.
Despite the complexity of these challenges, the good news is that each one of us can address them by making simple behaviour changes. This is why we created the Vitality Money programme.