Discovery Driving Academy
Turning first-time drivers into good drivers
Learning to drive can be an exciting time, Discovery Insure has always been there to help South Africans become good drivers. The Discovery Driving Academy driving simulators are a fantastic way to provide the right kind of focus needed for learning and practicing; and enable new drivers to have a great start to learning good driving behaviours from the very beginning of their journey.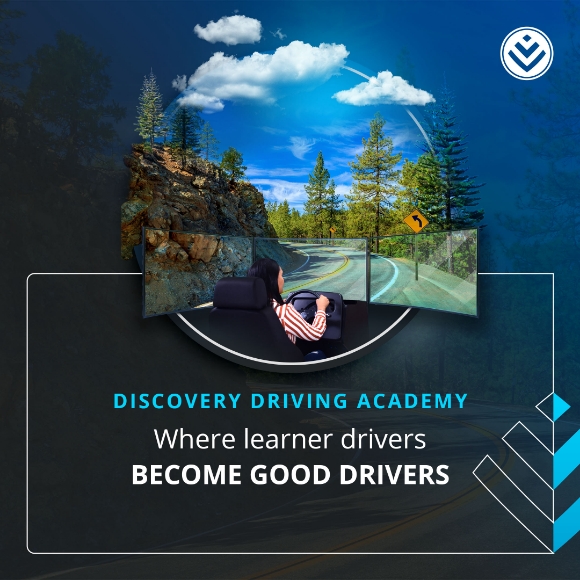 Anyone who makes use of Discovery Driving Academy driving simulators can familiarise themselves with the basics of driving within a safe environment. Learner drivers can practice handling various control mechanisms within a vehicle as well as traffic situations and even different environmental conditions (such as fog or wet conditions).
Discovery's Driving Academy has three state-of-the-art driving simulators for learner drivers, which are designed to mimic a real car and is kitted out with all the control mechanisms you need to drive.