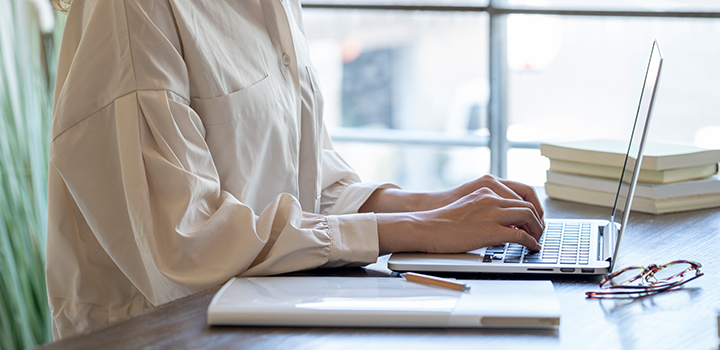 A Discovery Health Medical Scheme member who contracted COVID-19 while away on a friend's birthday holiday in Austria says she never expected to have been hit so hard by the disease
When 36-year-old Lisa* (not her real name), a communications specialist from Johannesburg, travelled to a small Austrian town early in March 2020, the risk of contracting coronavirus disease 2019 (COVID-19) seemed low.
"Both Austria and Switzerland, where we landed, were low-risk destinations at the time. We were there for a 40th birthday trip that had been planned a year in advance. However, we were conscious of the risk and thought about it carefully because people were flying in from the United Kingdom and South Africa. There were very few cases of COVID-19 at the time. Switzerland had fewer than 500 and Austria had around 200. We were told COVID-19 was non-existent in St Anton, the little skiing town we were in," she says.
The group had all travelled from their respective countries to gather in St Anton. Along the way, someone picked up the COVID-19 virus. The group of 17 were all sick by Day 4. All of them were tested upon their return to SA and found to have acquired COVID-19.
"We have thought a thousand times over about where the virus could have come from. We could have contracted it at the airport or on the train to St Anton. It was completely bizarre. The six weeks since becoming ill, have been surreal. I never imagined in a million years I would get COVID-19. And we all did."
A viral hotbed in a hamlet
The virus hit quickly. A day or two into her trip, she felt terrible pain and fever, she says. "I remember being in a supermarket, and I was suddenly dripping with sweat, about to pass out." Lisa says she had the full spectrum of symptoms, "a streaming nose," fever, sore throat, body aches and excessive fever.
In hindsight, the town seems to have been a hotspot for the virus to spread, she says. "If I think back to the first night we arrived, everyone was at a restaurant-cum-pub which was packed, really hot and people were moving around close to each other. In the week we were there, it completely exploded. Every single person we met was infected with the virus."
Hasty exit to South Africa
"We decided to get back to Switzerland early because we were worried about the borders closing. On March 15, I landed in Johannesburg and I took myself straight to the doctor who I had arranged to see and who was ready for me, and have been in self-isolation since that visit," she says.
Her doctor administered a drip, cortisone and a steroid asthma pump, which she had not used in years.
"I wasn't hospitalised even though I was very ill, but having chronic asthma, I know my lung capacity well. I also had an antibiotic to take care of secondary infections, plus a Vitamin B shot to boost my immune system. I was very ill at home for at least ten days, with a raging fever, headache, terrible body aches. My breathing wasn't great. I've had swine flu before, but this was unlike anything I have ever experienced," she says.
Lisa adds: "At my very worst, it was difficult to walk to the kitchen to get a glass of water."
Recovery and retesting
She is nearly back to good health, she says, but has trouble breathing well. Two recent tests for the virus have been positive. "I have read that it takes about six weeks to recover, so I am nearly there. Hopefully the next test will be clear. A lot of people on my tour also got the virus, but their symptoms were slightly milder than mine. Overall, everyone else is feeling so much better."
It is imperative that South Africans take the pandemic seriously, she says. "I am incredibly fit and active, and to have been hit so hard was not what I expected. Take care and stay home. That is the only way to avoid this."
*Not her real name.
For more member stories, check out our COVID-19 information hub. Stay informed. Stay healthy. Stay home.
ALL MEDICAL INFORMATION FOUND ON THIS WEBSITE INCLUDING CONTENT, GRAPHICS AND IMAGES, IS FOR EDUCATIONAL AND INFORMATIONAL OBJECTIVES ONLY. DISCOVERY HEALTH PUBLISHES THIS CONTENT TO HELP TO PROTECT AND EMPOWER ALL SOUTH AFRICANS BY PROMOTING A BETTER UNDERSTANDING OF COVID-19.
Find a healthcare professional near you
Find a doctor or hospital near you online or by using the Discovery app.