Read the latest articles on COVID-19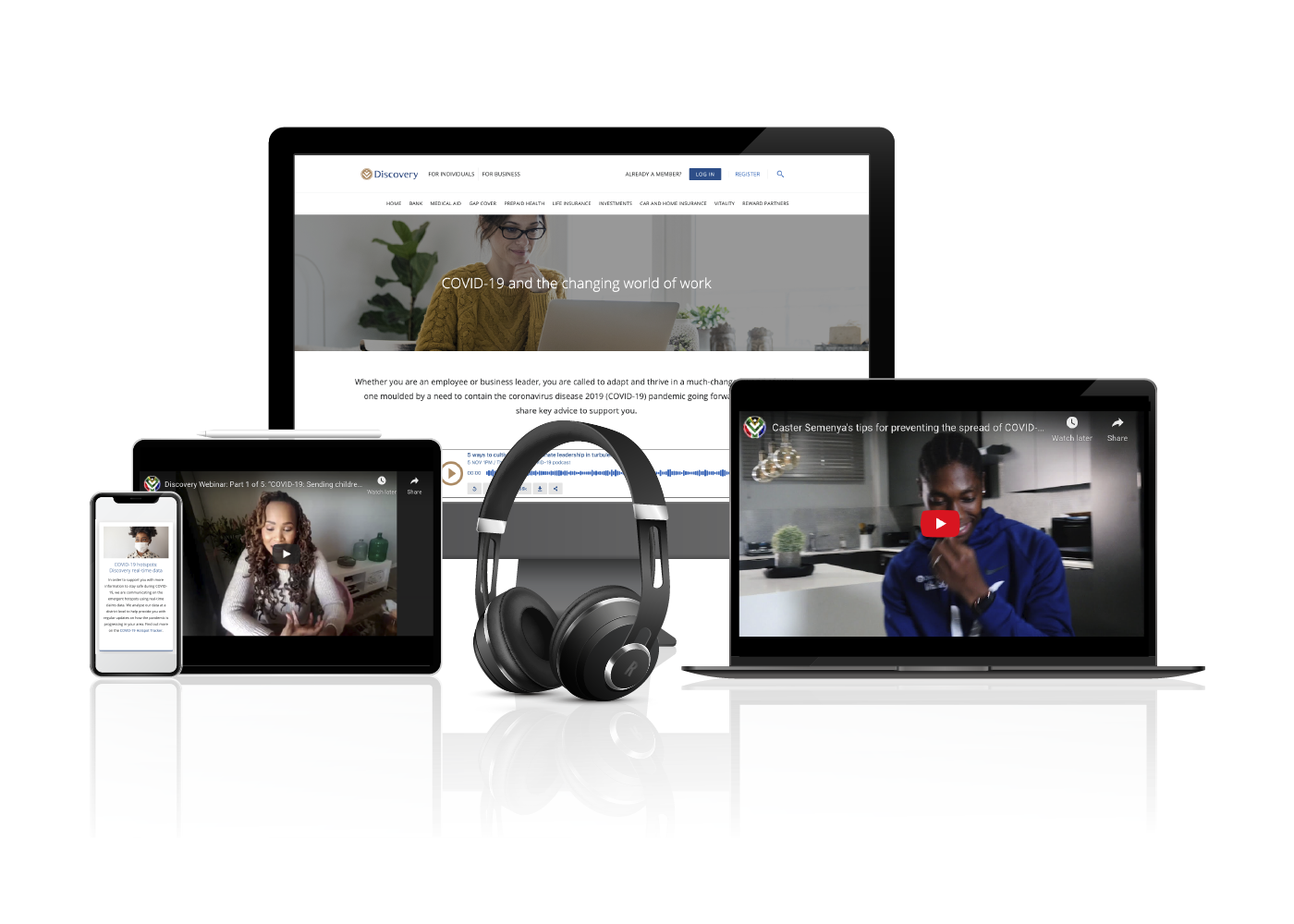 PODCASTS
Listen to interviews from a wide array of experts, extracting brilliant and rational perspectives on the latest news around COVID-19 and its impact on the lives of all South Africans.
Listen to podcasts
VIDEOS
Watch the latest videos and interviews on COVID-19 from tips to prevent the spread of COVID-19 to the latest on the COVID-19 vaccine.
Watch videos
A connected suite of products and services to help you stay safe
The Importance of Vaccines in the Fight Against COVID-19
How important are vaccines, what role will medical aids play and what are the costs involved in securing such a mammoth, nationwide rollout? Medical schemes are obliged to pay for vaccinations at cost from their risk pool of funds, says Ryan Noach (CEO Discovery Health) and any surplus from the sale of vaccines will be redirected to fund an additional seven million people or 15% of the population.
Join us and stop the COVID-19 pandemic
At Discovery we are doing all we can to help make the national COVID-19 vaccination rollout a success. Once you are vaccinated, you get South Africa closer to population immunity. Find out more about our Discovery-managed vaccination sites #VaccineReadySA
COVID-19 Overview and vaccination programme update
Ryan Noach, CEO of Discovery Health, shared the latest insights into the COVID-19 pandemic, the vaccine rollout progress and fascinating new data relating to vaccinated Discovery Health customers. This promising early data shows that 15 days after a first Pfizer COVID-19 vaccine dose, there is a meaningful reduction in both infections and hospital admissions among medical scheme members, with no deaths recorded in this 15 day plus post vaccination group. Stay informed and watch the full webinar.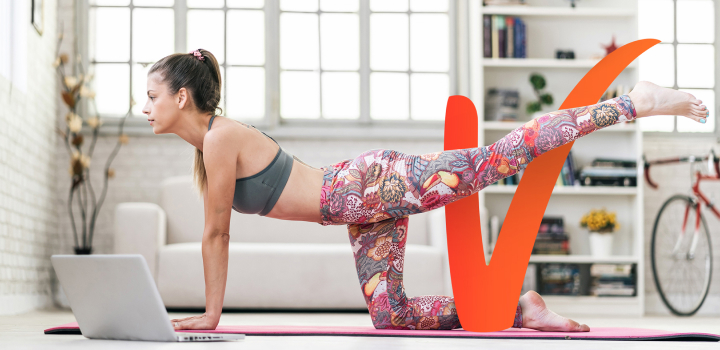 Introducing Vitality at Home
Vitality brings you Vitality at Home so you can continue to achieve your fitness and nutrition goals.
We're pulling out all the stops to help you stay healthy and rewarded during this stay at home period.