COVID-19 | Stay informed and stay healthy
COVID-19 hotspots: Discovery real-time data
Given the large, national footprint of our membership base and in order to support you with more information to stay safe during COVID-19, we are communicating on the emergent hotspots across Discovery's client and membership base using real-time claims data.
We analyse our data across the country, at a district level, to help provide you with regular updates on how the pandemic is progressing in your area. Importantly, this data is based on Discovery data and experience only, and therefore doesn't include data of all infections in your area.
Your membership claims information as well as your residential address on our system are used to send out hotspot notifications if you are living in a district with a high number of new infections per day. To ensure that we send you accurate notifications, update your residential address details if necessary.
You can also refer to https://sacoronavirus.co.za/ and the Western Cape Dashboard for more information.
There are currently no active hotspots.
Calculated on 10 October 2021
Calculated on 10 October 2021
The below districts are determined as emerging hotspots, as they do not fit the definition stated above, but have shown a significant increase in infections for the past seven days. It is important to take extra precaution during this time if you are in one of these districts.
How we determine hotspots?
This data is calculated on the date stated above and is based on Discovery Health Medical Scheme claims data for the number of clients that have tested positive for COVID-19 during the previous period, and does not include national testing and infection data.
A hotspot district must have:
At least 2 new infections per day on average for the past 7 days, and
At least 50 cumulative cases, and

Either 5% compound growth rate (CGR) over the past 7 days (doubling time of two weeks or less)
Or at least 30 new cases per 100,000 Discovery lives over the past 7 days (high attack rate).
What you need to know about staying safe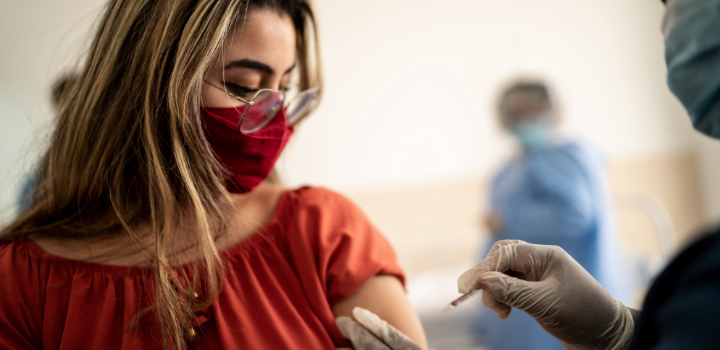 COVID-19: Everything you need to know
Find all our latest updates on the COVID-19 virus. Information includes podcasts, videos, articles and live updates on the situation.