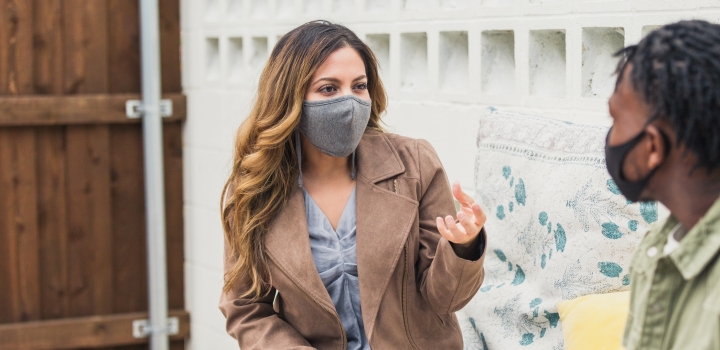 Welcome to Video 20 of our series on Understanding Vaccines with Dr Noluthando Nematswerani, Head of the Discovery Health Centre for Clinical Excellence. Here we bust the myth that COVID-19 vaccines negatively impact fertility, as no clinical evidence supports this.
Some people have voiced their worries that getting a COVID-19 vaccination may prevent or affect fertility, but it's important to know that these fears have not been substantiated by any clinical data. There is no evidence the COVID-19 vaccines have any effect on your chances of becoming pregnant.
Where did this misinformation start?
Like many poorly-informed myths that are widely spread on social media, the idea that vaccines affect fertility was initially based on an assumption: in this case, that vaccine spike protein trains the body to attack a protein found in the placenta because these proteins look alike. This myth has been dispelled by experts as these proteins are actually not at all similar.
This analogy can be used to help you understand why that wouldn't happen: for your immune system attack the placental protein would be like you mistaking a mouse for an elephant, just because they are both grey in colour. There may be a tiny similarity, but the entire structure of the proteins is so different, and your body's immune system is so smart, that it would not get confused or mix them up.
If anything, vaccines may help protect male fertility
There are some concerns about the potential effect of the COVID-19 disease on male fertility. The SARS-CoV-2 virus may impact male hormones necessary for normal sperm production. To reduce any possible effects of the virus on their reproductive system, it's recommended that men get vaccinated against COVID-19.
Remember that, while studies are ongoing, there is no clinical data and no credible scientific theory supporting the myth that COVID-19 vaccines cause infertility in men or women. Watch Dr Noluthando explain it here:
Learn more about COVID-19 and vaccines here, and join the millions of South Africans who can proudly say, #IGotMyVaccine!
All medical information found on this website including content, graphics and images, is for education and information objectives only. Discovery publishes content to help to promote a better understand of COVID-19 and COVID-19 vaccinations. The content covered is an overview of key concepts and is not exhaustive in nature. We encourage further reading from other credible sources where necessary.
South African organisations:
International Organisations: