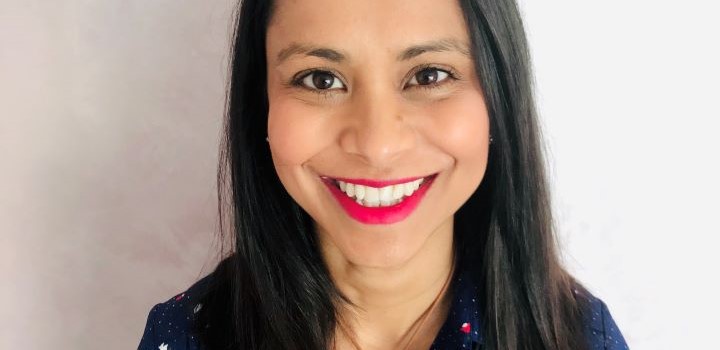 As we re-enter the workplace after extended stay-at-home periods, we might be forgiven for feeling like we're going into uncharted territory. What can we expect and how can we adapt to the new ways of interacting and working, defined by the COVID-19 pandemic?
"When we left the workplace, we were in a "holding space" for a while and many of us thought that, after a few weeks or even months, we would return and carry on as we always did. However, we cannot continue to think that we are entering the same space that we once knew," says Sheethal Behari, a clinical psychologist who practises from PsychMatters and Talk Therapy in Johannesburg.
What will the psychological impact of re-entering the workplace be? Everyday activities can no longer be done mindlessly.
Listen to Sheethal's 10-minute podcast on the many changes we can expect to find in our places of work, and how to manage these and remain mentally healthy:
Here's how workplace basics are changing
How we greet each other – a handshake before a meeting or a friendly hug after a long break can no longer happen. Physical distancing has become a norm.
How we share spaces and things – meeting rooms, coffee stations, laptops or pens can no longer be shared as naturally as before. Sheethal says, "You have to be aware of what you touch to keep yourself and others safe. You won't be able to share food at lunchtime as easily as you did before or sit as close to someone as you once did."
Faces are no longer open but covered with masks – this is something we all have to get used to. "As human beings, we pick up a lot of things from facial expressions and body language. With most of our faces covered, it will take more energy to listen and make sense of the information," she says.
Normal conversations have changed – our focus has been on dealing with COVID-19 and what we are talking about has changed. We no longer talk about meeting up, but about masking-up. Sheethal says, "The conversations that would give us a break from our work are no longer happening."
We may not always agree – while diversity and different ways of seeing the world are a natural part of the workplace, our opinions on COVID-19 and its effects can vary. "It can cause anxiety or even feelings of anger when people's behaviours go against your beliefs and ways of behaving," explains Sheethal.
People have difficulty accepting change – new policies and procedures will be in place. Roles and responsibilities could look different. Sudden change can be traumatic and it can be hard to align with new ways of doing things when we are so used to the old ways. "It's important to be able to discuss these changes with management," says Sheethal.
For some, these may seem like small things. However, over time, multiple changes all at the same time can build up to cause both physical and mental fatigue. Sheethal explains this as, "The things we used to do before without thinking, now require much more thought and this adds up to create the fatigue. Also, we have to do things in a completely different way."
There are some positives
While we are surrounded by fear of the unknown, there are also some positive aspects that can create a sense of wellbeing:
Being back at work can restore a sense of normality.
Having some time away or some emotional space from people in our households can strengthen relationships with them.
We derive meaning from work and being productive gives us a sense of achievement.
"You have to allow and acknowledge any feelings of fear or anxiety you may have about returning to the workplace. It's important to work through this. Take things one day at a time. Focus on the positive aspects and do something about the things that are in your control. Sometimes there are things that we cannot control and we have to accept that. Live in this moment as much as possible and keep your plans for the future flexible," says Sheethal.