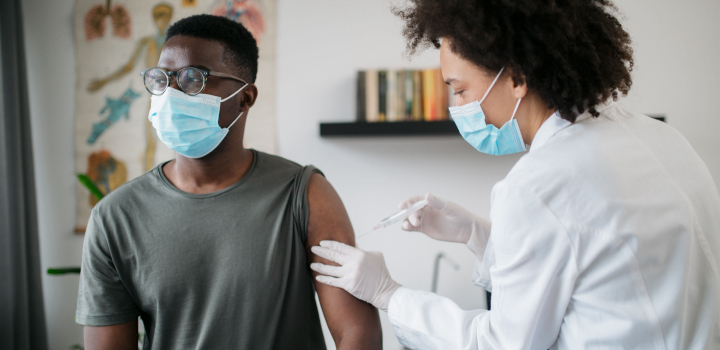 Welcome to Video 18 of our series on Understanding Vaccines with Dr Noluthando Nematswerani, Head of the Discovery Health Centre for Clinical Excellence. Here we learn why manufacturers of COVID-19 vaccines aren't held responsible for potential side effects.
Most of the companies that developed and manufactured the COVID-19 vaccines currently available today have also developed many other treatments that are used to treat a range of healthcare conditions. Companies like Pfizer and Johnson & Johnson are not new to the industry and understand the cost balance necessary when it comes to a global health emergency, such as the current COVID-19 pandemic.
Liability raises costs, which would make vaccines widely unaffordable
If vaccine manufacturers took liability for vaccine-related side effects, it would have impacted the cost of the vaccines and made them prohibitively expensive for millions of people worldwide.
Understandably, if a treatment is simply not affordable to most markets, it would be impossible to achieve the widespread use of COVID-19 vaccines, which is what's encouraged by leading health authorities and governments around the world to stop the spread of COVID-19.
Their goal? To save lives and livelihoods, reduce the burden of healthcare and allow communities and economies to rebuild to pre-pandemic strengths. Watch Dr Noluthando explain it here:
Need guidance on your vaccination journey?
Look no further! Discovery's COVID-19 Vaccination Navigator is available to all members of the public to guide you through your vaccination journey. Once you register on the national Electronic Vaccination Data System (EVDS), anyone (not just Discovery members) can book a vaccination at a Discovery-managed site nearby.
Learn more about COVID-19 and vaccines here, and join the millions of South Africans who can proudly say, #IGotMyVaccine!