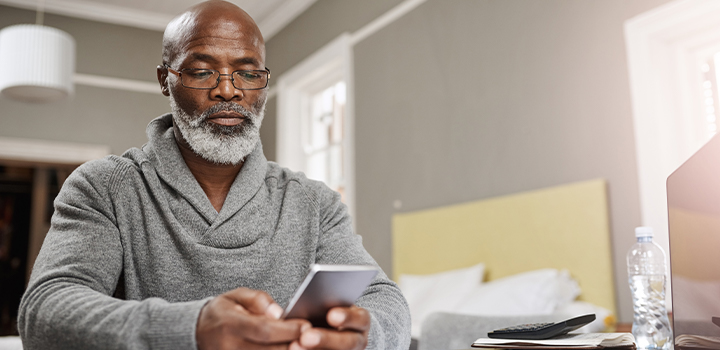 Here, we take a look at some important considerations someone dealing with cancer, or who has recovered, must keep top of mind.
Individuals currently being treated for cancer or who have recovered have been identified as high-risk individuals for being more susceptible to contracting a COVID-19 infection, as well as developing a more severe range of symptoms. Some types of cancer and treatments such as chemotherapy can weaken your immune system and may increase your risk of any infection, including with SARS-CoV-2, the virus that causes COVID-19. During chemotherapy, there will be times in your treatment cycle when you are at increased risk of infection.
As South Africans head into the flu season, it's important for individuals under treatment for cancer, including survivors, to protect themselves with as many preventative measures as is possible. There is currently no vaccine to prevent COVID-19 or specific treatment for it. The best way to prevent illness is to avoid being exposed to the virus.
The US Centers for Disease Control and Prevention (CDC) recommends everyday preventive measures to help prevent the spread of respiratory infections, including:
Stay at home as much as possible and avoid close contact with people, especially those who are sick
Avoid unnecessary person-to-person contact, such as handshakes
Avoid touching your eyes, nose, and mouth
Wash your hands often with soap and water for at least 20 seconds, especially after going to the bathroom; before eating; after blowing your nose, coughing, or sneezing; and before and after coming in contact with others
Get a flu vaccine
General preventative measures
The standard rules of prevention apply, including adequate handwashing with clean running water and soap (for 20 seconds), and other basic hygiene practices, as well as taking extra care in crowded areas or in public spaces where others may show signs of illness.
"Refrain from using public transport systems, such as trains or buses, and opt for as many alternatives as possible to keep a safe enough distance away from all potential levels of exposure," says Dr Nematswerani.
"This applies to all areas where public exposure is possible. Order in instead of eating out, if you don't wish to do the cooking yourself, watch a film at home, or make use of grocery store delivery services. Minimise risk wherever possible," she adds.
What should a person with cancer do if coronavirus-like symptoms develop?
"If a person with cancer develops any documented COVID-19 symptoms, such as a fever, sore throat, dry cough, shortness of breath or breathing difficulties the first thing to do is self-isolate and immediately call their healthcare practitioner for guidance on next steps to be taken," says Dr Nematswerani.
"A healthcare professional will review your symptoms taking into consideration the current testing guidelines which will include a history of direct contact with a confirmed COVID-19 positive individual or recent travel to a place where there is ongoing spread of the COVID-19 disease." she adds.
"Should a person need to get themselves safely to a medical facility for treatment, it is wise to always call ahead and allow healthcare professionals to guide the process. In this way they can also better protect individuals and all concerned healthcare workers who are likely to come into contact with them."
"The decision on the treatment plan will be guided by your treating doctor taking into account the severity of your symptoms and your underlying disease severity and degree of immune suppression. Mild symptoms may be safely managed out of hospital for most patients." "A person with cancer will also need to ensure that any prescribed medication needed is in sufficient supply if they are self-isolating. Many pharmaceutical outlets offer delivery services which can be used. A person's medical team can help to assist with ensuring that a maximum prescription period is able to be filled during isolation."
"A person with exposure concerns must also consider their place of work or school environment. Is it possible to work from home or conduct lessons via e-learning channels? Individuals need to check with their employers or school administrative bodies to ensure that they are up to date with the recommended work from home policies."
What if a close loved one develops coronavirus-like symptoms?
"A person undergoing treatment for cancer may be in close contact with or even live with another individual who falls ill with coronavirus-like symptoms. The best thing to do is adhere to strict social distancing to minimize the chance of contracting COVID_19 disease." says Dr Nematswerani.
"The infected family member will need to strictly self-isolate and take extra precautions in the home environment. This will include sleeping in separate rooms and using different bathrooms if possible, wearing gloves and masks and practicing basic hygiene and cleaning habits."
"Even if another person's symptoms are mild, take these necessary precautions and maintain them until such time as a medical professional deems it safe to return to some state of normality," she adds.
"A person undergoing treatment must try and keep their scheduled appointments wherever possible, unless COVID-19 symptoms develop. A person should stay in close contact with their healthcare teams and ensure to monitor their condition closely."
"A symptomatic loved one, however mild their illness appears to be, must remain home and not accompany a person with cancer to their treatment centre."
Ways to boost the immune system
Get sufficient amounts of sleep (6 – 8 hours a day) - Sleep deprivation tends to weaken the immune system.
Get enough exercise – If a person is concerned about being outdoors, try various exercise programmes whereby routines that can be done at home, such as skipping, aerobic routines, Pilates or yoga. Walking or jogging on a treadmill is also a good option.
Maintain a healthy diet – Balanced nutrition is important for a strong immune system. The human immune system is considerably influenced by food that is consumed and the microbes that thrive in the gastrointestinal tract. A balanced diet thus plays an important role in keeping the immune system strong and healthy.
Ensure to stay up to date with vaccinations such as the flu shot - A doctor may also recommend immunisation against pneumonia.
Avoid unhealthy habits such as smoking.
Monitor blood pressure and sugar levels frequently.
Avoid stress as much as possible – An individual must try to control what is in their power to do so, and try and avoid situations known to be stressful to them wherever possible.
A person who has cancer or has recovered from such an illness must stay in contact with their healthcare team on a regular basis, as well as remain well informed about any new developments about COVID-19 from authoritative sources"
If you are a person currently dealing with cancer or have recovered, share your concerns with your healthcare team or ask any necessary questions," says Dr Nematswerani.
"Be aware of any physical changes you may experience and do all that you can to protect yourself wherever possible. Always follow the guidance of your healthcare team. Their understanding of your overall physical state, along with developments of COVID-19 is enough to support you during this period. Their advice on appropriate precautions to take is critical in protecting you from contracting the infection.
ALL MEDICAL INFORMATION FOUND ON THIS WEBSITE INCLUDING CONTENT, GRAPHICS AND IMAGES, IS FOR EDUCATIONAL AND INFORMATIONAL OBJECTIVES ONLY. DISCOVERY HEALTH PUBLISHES THIS CONTENT TO HELP TO PROTECT AND EMPOWER ALL SOUTH AFRICANS BY PROMOTING A BETTER UNDERSTANDING OF COVID-19.
Find a healthcare professional near you
Find a doctor or hospital near you online or by using the Discovery app.

Outbreak of the 2019 novel coronavirus
The 2019 novel coronavirus (2019-nCoV) has caused an outbreak of fatal respiratory illness first detected in Wuhan, China. This is a completely new strain with no vaccines available. The best way to prevent infection is to avoid being exposed to this virus.


Novel Coronavirus - wash your hands of the threat
As toddlers, we learnt to wash our hands. But, did we ever master the skill to the extent that is needed to wash pathogens off our hands, and save lives? Multiple studies show people don't wash their hands at the right times, in the right way or for the right amount of time. We contaminate the things and people we touch with the germs we carry on our hands.