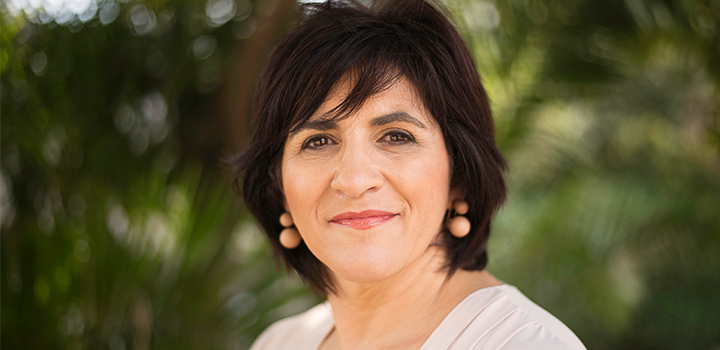 For Sherene Grobler, a 52-year-old Witbank grandmother, the shock of hearing that tumours removed from her ovary, urethra and bladder were cancerous was cushioned by instant support from her family and church friends. Sherene shares her story in her own words.
I'd had a spastic colon for a while, so when I started getting stomach pains in August 2016, I simply put it down to that. I tried to control it by cutting out carbohydrates and sugar, but it slowly got worse. Towards the end of January 2017, I decided to see a gastroenterologist, who skipped the colonoscopy and sent me straight for a CT scan.
They picked up a very large tumour attached to my ovaries. My gynaecologist later said a colonoscopy would have probably missed it entirely. They said it needed to come out. I was quite calm in that situation, but it did hit me afterwards. The operation was scheduled for an hour on 2 February 2017. However, in theatre, they found a secondary tumour, partly on my urethra and a bit on my bladder. They called in the urologist to assist them and all of it was either cut or scraped away in what turned out to be a three-hour operation. My gynaecologist was confident they'd got it all.
Diagnosis: Stage 2A Ovarian cancer
A week later I received the biopsy results. It was Stage 2A ovarian cancer. My gynae said I must still have chemotherapy to ensure no cancer remained. At first, I saw an oncologist at the Netcare Unitas Hospital in Pretoria who advised me that it would be more convenient for me to have my chemotherapy closer to home. I decided to see the oncologist from the Life Wilgers Hospital who also has rooms in Witbank, close to my home.
I was all braced for, as initially recommended, 18 weekly sessions of chemotherapy but upon speaking to the gynae about the operation his receptionist called to say I only needed to go once every three weeks. The oncologist from Wilgers also confirmed that I only need to do six chemo treatments, one every three weeks. The operation to install a port, for what would have been far more frequent chemotherapy, was cancelled. I was also given the option to start a week later to have my birthday on March 3rd, also giving my surgical wound a week extra to heal.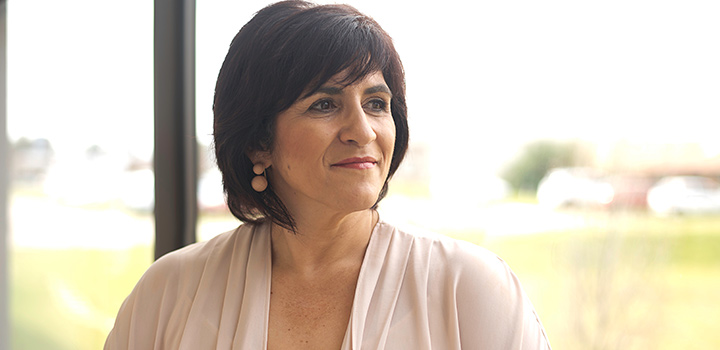 "I'm not saying it wasn't hard and that I wasn't nauseous or sick, but it's been a huge spiritual journey."
"Our prayers were answered."
Five days after my birthday I got more good news - just as the chemo was due to start. I'd only need one of the two chemotherapy drugs initially recommended, which meant I wouldn't lose my hair. I never needed radiation. It got even better. After the second of my chemotherapy sessions, they said it might be possible to do only four sessions. My family,friends and I started praying that it would be only four - and our prayers were answered. On May 17th 2017, I had my last chemotherapy session.
(Wo)-manning the spiritual ramparts
I'm not saying it wasn't hard and that I wasn't nauseous or sick, but it's also all been a huge spiritual journey. When you're sick, your defences are down and there were times when I was more emotional. A dear lady helped me refine my spiritual life.
She said that if I put God foremost in my mind, my negative self-talk would back off as would the disease. It was hard, but I directed my mind and quoted scriptures to myself. Using positive affirmative prayer made all the difference. For example, right at the beginning when the gynae told me the biopsy from the surgery was positive, I remember thinking, I don't have cancer. My tumours had cancer, not me, and they removed them all in the surgery. So, I decided we'd tell everybody the absolute truth.
One of my daughters has a mother-in-law with a farm just 15 minutes outside Witbank and she invited me to recuperate there. I could just be. They had no idea what my side-effects would be. If I was nauseous and didn't want to eat, she'd bring me fruit. I never actually threw up. My church group prayed constantly for me and my friendship group gave me a huge gift pack with all sorts of things, like funny cards saying, 'I've got chemo-brain, what's your excuse?'. I was given lovely easter eggs, tissue-oil creams, mugs, biscuits - you name it.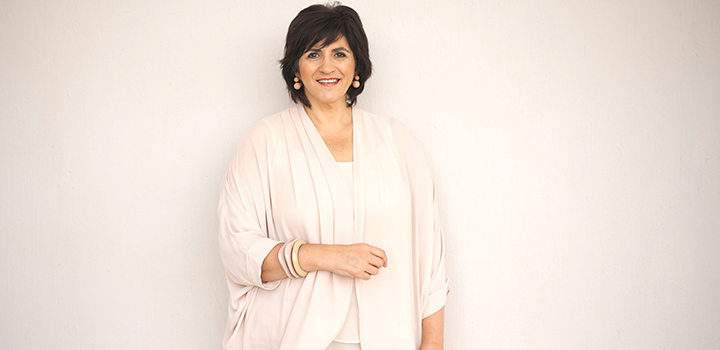 "My church group prayed constantly for me and my friendship group gave me a huge gift pack with all sorts of things, like funny cards saying, 'I've got chemo-brain, what's your excuse?"
Paying it forward and supporting others with cancer
I went to a Cancer Association of South Africa (CANSA) survivors' meeting and met volunteers who inspired me to join up. A friend who had breast cancer and I want to explore how we can fill some of the treatment or process gaps. I know of a lady who drives to Steve Biko Hospital on her own and sits there all day awaiting treatment. You also learn all kinds of small, helpful things from fellow CANSA survivors and members. Like that there's a ginger peppermint sweet available at Dischem pharmacies that helps with that weird chemo taste you get in your mouth - and reduces nausea.
All my medical bills were well covered and I didn't have to pay in anything. From the time I called Discovery Health Medical Scheme, (DHMS), to ask what my newly-diagnosed condition entailed, it's been a 'Wow-service'. The best thing I ever did after leaving work at the mine and starting my own business, was carrying on with my scheme membership. There was a consultant, Thuso, who got back to me, saying he'd be handling my account and was available for any queries. He was really pro-active. I'd get an e-mail from him saying he'd asked a service provider to resubmit a correct code, without me asking. When I heard that I should register for the Oncology Programme after the surgery, they reviewed my claims and refunded my savings account. It all made a huge impression on me. They're still keeping a pro-active eye on my account regarding follow-up consults and constantly fix things. I was really surprised, I must be honest.
However, the severance package at the mine where I worked as a health and safety supervisor almost ran out after seven months. By then though, I'd set up my coffee shop and events business at our church, so my situation is turning around.
Sherene's cancer life-lessons
Support is critical. Without my faith, I'd have been nowhere. A lot of survivors out there have it very hard I've discovered. I got just a little taste of what cancer can do to you. I'm extremely grateful for what I have. I've changed a lot and my faith's gone to a different level. I'm at a good place in my life, my two adult daughters are my friends, and I love my three grandkids. I'm now a cancer survivor, so what do I have to complain about?
Cancer diagnosis? Make a plan and take control!
Linda Greeff, an oncology social worker and cancer survivor herself, believes that a patient's long-term survival is most impacted by the first treatment intervention. She shares her insight from her own experience with being diagnosed with ovarian cancer.
Ovarian cancer: what do you need to know?
Ovarian cancer is cancer of the cells of one or both of the ovaries. Although listed as only the seventh commonest cancer in women after breast, cervical, colon, skin, lung and uterine cancers, its incidence is on the rise especially in developed countries.