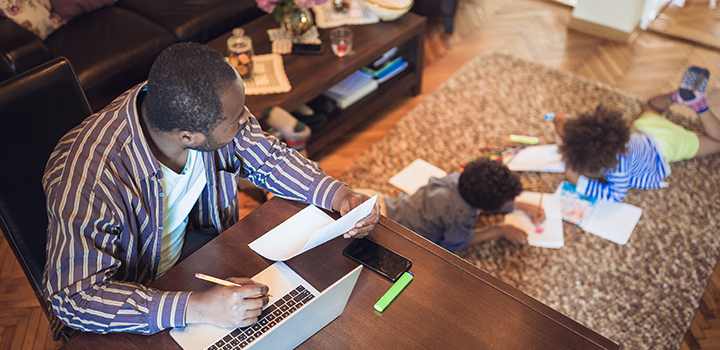 We've all been there: You have an online client meeting, but your children are asking for help with their maths, and your spouse is busy too. What to do? Speaker and author Nikki Bush shares expert advice for parents on how to work from home when your children are there too.
How to create a routine during COVID-19
Award-winning speaker, author and parenting expert Nikki Bush says while we're all staying home to contain COVID-19, parents and children now more than ever need a good routine.
"We have to create a new kind of routine for this time," Nikki says, "And when children go back to school again, they're going to have to get used to another routine. That's where that word resilience comes in."
What should this new routine look like? "To keep things relatively normal, we need a daily schedule and give kids the same wake-up and bed time every day. That holds the day together like two bookends," she explains. "In between that we have breakfast, lunch, and supper. And if you've got kids, they're used to break times, they're going to need a snack time, an afternoon break, and remember … children get hungry."
Children are feeling unsafe right now
Nikki says parents need to understand why children come to them while they're working. "Part of the reason why children come to you and tell you they're hungry right now is because they need your attention because they feel unsafe and insecure. We have to create this container to hold our children to make them feel safe."
"There is no roadmap, and we're all making it up as we go," she adds. "In that daily schedule, while you're working, children need to be doing something that they don't need you to help them with." Nikki suggests stockpiling games and activities so that children have things to do during the day.
Coping with work and family all day, every day
Nikki says everyone is feeling under pressure right now. "It is work and family all day, every day, and many people don't have a home office. They may be working from their bedroom, because that's the only room that closes other than the bathroom. We have to show resourcefulness and resilience over this time."
What if you're managing a team? "You need to be very aware of your individual team members," she says. "How many children do they have? What ages are those children? Do they have a partner in the house who can help over this time? That will determine whether that person can be productive."
"I think we need to be a little bit sensitive and empathetic if we are managing the team. And if we are the employee, or even self-employed, we have to be a little bit gentle with ourselves as well," she adds. "I don't think we're going to reach maximum productivity for a few weeks, it's going to take three or four weeks before people bed down into this new routine."
How parents can cope with work
While we're working from home, parents can cope with their workload by learning a skill called chunking. Nikki explains: "If you have really deep, serious work to do, do it before your kids wake up in the morning and after they have gone to bed. Make sure you get 90 minutes of deep work done at least once a day because you will feel better."
What about online meetings? "I would definitely try and keep the screen time for the kids for that time," Nikki suggests. "If you have a Zoom meeting, immediate interview, or a strategy meeting with a team online, that is when you need to say to your kids, 'I have a meeting between 16:00 and 17:00, that is when you can watch your movie'. Limit screen time to when you absolutely need it because you know when they're in front of a screen, they'll sit still, they won't make a mess, and they won't come to you and ask for anything. They will be contained and that's your best chance of being uninterrupted."
Making time for yourself
It is now more important than ever to find time to take care of your mental wellbeing. If you have another adult in the house, you can take turns watching the kids while the other one takes a break.
What to do in your me-time? "I would say, because we have to be so productive all the time, try and do nothing. Try and meditate or listen to a nice piece of music. But try not to be doing anything, because there is so much doing right now. And that's the exhausting part: We're under constant pressure to do, because we're keeping our businesses alive if we're self-employed, and we are helping to keep our companies going if we are employed, and we've got our children to manage as well."
Nikki says taking care of your own mental wellbeing is good for you and everyone around you. "Use playtime with your children as a pause in your day to slow down, switch the energy, and switch into a different mindset."
Vitality members can now get rewarded for taking care of their mental wellbeing. Soon, you'll be able to earn 500 Vitality points for completing mental wellbeing assessments. What's more, with the new Vitality Mental-Wellbeing Channel, you'll get access to videos of guided meditation, yoga, and more breathing techniques, and podcasts from our mental wellbeing experts.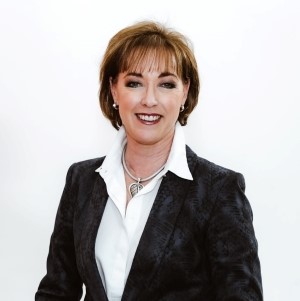 All medical information found on this website including content, graphics and images, is for educational and informational objectives only. Discovery Health publishes this content to help to protect and empower all South Africans by promoting a better understanding of COVID-19.
Find a healthcare professional near you
Find a doctor or hospital near you online or by using the Discovery app.

Outbreak of the 2019 novel coronavirus
The 2019 novel coronavirus (2019-nCoV) has caused an outbreak of fatal respiratory illness first detected in Wuhan, China. This is a completely new strain with no vaccines available. The best way to prevent infection is to avoid being exposed to this virus.


Novel Coronavirus - wash your hands of the threat
As toddlers, we learnt to wash our hands. But, did we ever master the skill to the extent that is needed to wash pathogens off our hands, and save lives? Multiple studies show people don't wash their hands at the right times, in the right way or for the right amount of time. We contaminate the things and people we touch with the germs we carry on our hands.