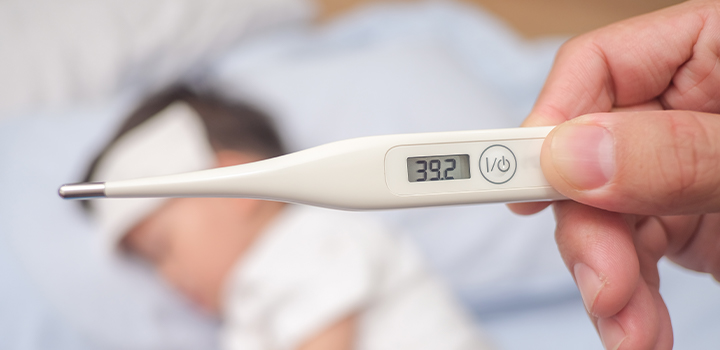 Don't buy into online information about self tests for COVID-19 that seem cheap and promise a quick and accurate result. There really is only one reliable form of testing. And it's only available from laboratories to people whose doctors say they really need the test.
As awareness around COVID-19 grows, so too do concerns around contracting the disease and being able to access testing.
"There really is only one way to test for COVID-19 in South Africa at present," says Dr Noluthando Nematswerani, Discovery Health's Head of the Centre for Clinical Excellence.
"Whatever claims you read online about quick-results, finger-prick and self-test kits, please be on your guard. A proper test conducted through a registered pathology lab is the only option you should consider reliable."
COVID-19 is diagnosed by a laboratory test called a polymerase chain reaction (PCR) molecular test. The test investigates a sample taken from a patient's respiratory tract, that is, the nose, throat or chest and looks for the viral particles in them.
"Patients cannot request this test themselves. They must be referred by their doctor. The pathology laboratories to whom healthcare providers submit these test include the following:
Here are the facts
On 25 March 2020 the National Pathology Group (NPG) released a statement regarding approved COVID-19 test kits considered reliable for use in South Africa.
According to their statement, point-of-care or rapid test kits for COVID-19 testing are currently not approved for use in South Africa for the following reasons:
Their results are not considered reliable and would still require to be confirmed with a formal laboratory test.
Reliance on these test kits would worsen the spread of COVID-19 as those who receive false negative results would not know to self-isolate and therefore continue to spread the infection.
Read the National Pathology Group's statement on rapid point-of-care test kits for COVID-19 and why they should be avoided.
There are no reliable home testing kits available. Even if the sellers say the kits have a high sensitivity or accuracy, they are not to be trusted.
There are no officials going door to door, from home to home, offering to test you and your family for COVID-19.
Sometimes special offers on online COVID-19 self-test kits are in fact fronts for internet fraud scammers who are trying to get hold of your personal or banking details.
Only doctors can request the COVID-19 test for their patients
To get access to testing, your doctor must find that you meet certain clinical criteria. These criteria are based on the clear testing guidelines set out by the World Health Organization and the South African National Institute for Communicable Diseases (NICD), which falls under the National Department of Health.
"Many people want to access tests without meeting the criteria required for testing. Scammers are abusing this situation and making all sorts of claims on social media, which are quite simply misleading and untrue," adds Dr Nematswerani. "Remember that you do not need to test for COVID-19 if you have no symptoms and are just looking for reassurance that you are healthy. You may also test negative if you have COVID-19 and are in the asymptomatic phase of the illness where you don't show symptoms. It's crucial that a medical doctor guide you towards testing and direct the process for you."
"It is impossible to test everyone and crucial that we ensure that we make test kits available to those healthcare providers and patients who really need them. There is also a specific process you have to follow to undergo the testing to ensure that your result is accurate. No home-based, self-test will offer the same assurance. Don't be fooled by scammers that tell you otherwise."
ALL MEDICAL INFORMATION FOUND ON THIS WEBSITE INCLUDING CONTENT, GRAPHICS AND IMAGES, IS FOR EDUCATIONAL AND INFORMATIONAL OBJECTIVES ONLY. DISCOVERY HEALTH PUBLISHES THIS CONTENT TO HELP TO PROTECT AND EMPOWER ALL SOUTH AFRICANS BY PROMOTING A BETTER UNDERSTANDING OF COVID-19.
Find a healthcare professional near you
Find a doctor or hospital near you online or by using the Discovery app.

Outbreak of the 2019 novel coronavirus
The 2019 novel coronavirus (2019-nCoV) has caused an outbreak of fatal respiratory illness first detected in Wuhan, China. This is a completely new strain with no vaccines available. The best way to prevent infection is to avoid being exposed to this virus.


Novel Coronavirus - wash your hands of the threat
As toddlers, we learnt to wash our hands. But, did we ever master the skill to the extent that is needed to wash pathogens off our hands, and save lives? Multiple studies show people don't wash their hands at the right times, in the right way or for the right amount of time. We contaminate the things and people we touch with the germs we carry on our hands.