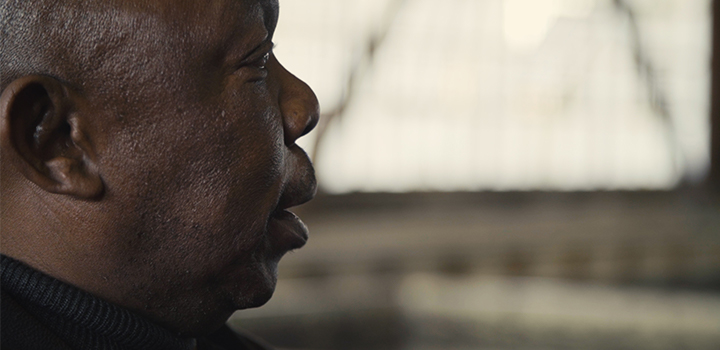 In 61-year-old Zephania Msimang's community in Katlehong – and many other disadvantaged African settings – cancer means death. So, when his biopsy came back positive for prostate cancer in early 2016, he thought his world had ended.
This factory manager's wife Selina, son Zwelethu and daughter Lerato, were deeply traumatised by Zephania's prostate cancer diagnosis, though it was an early stage cancer. Selina refused to let him sit down when he got home after treatment – he had had brachytherapy in which radio-active pellets are surgically inserted into the affected prostate, to treat the cancer.
She scolded him saying that the doctor had instructed him not to sit, no arguments allowed. A raging dispute ensued and, with Selina in tears, Zephania eventually gently lowered himself onto a seat. The clinching compromise was his agreeing to sit on pillows. He lets out a deep belly laugh at the memory and shares more of his story, in his own words.
"It's funny now, but my family was pretty thrown by it all."
After the brachytherapy procedure, a friend drove me home and when we arrived Selina was at the car door, fussing and asking if I could walk. When she refused to let me sit in the house, I asked her what she expected me to do! It's funny now, but my family was pretty thrown by it all. My son Zwelethu, who is 32-years-old and has two children, was shocked that I had cancer and took time to come around to the reality. However, my 27-year-old daughter Lerato, was very brave.
A chance diagnosis – "I was having trouble passing urine."
My diagnosis happened by chance in January 2016. I was having trouble passing urine. My GP referred me to a urologist who booked me into hospital on 23 March for a procedure to clear the blockage. They took blood and then detected the cancer. I have to admit, I thought that my diagnosis was the end of my world as I knew it. But the urologist and oncologist reassured me that the cancer was in its early stages and that I shouldn't worry. That was very reassuring. Brachytherapy followed and, really, the only side-effect was that sitting was just very uncomfortable initially - that's all.
Since then I've had blood tests every three months or so to check my Prostate Specific Antigen (PSA) levels and they've progressively dropped. After the last blood tests, in September 2017, they told me the PSA levels were fine. The tumour gradually shrunk to the point where it's now disappeared.
Surviving cancer changed Zephania – for the better
Surviving cancer has definitely changed me. My GP has taught me to check my body, not just my prostate, but my entire body for anything out of the ordinary and to ensure regular health screening tests.
The other thing I've learnt is not to fear this sort of challenge. I've met people with cancer whose lives are deteriorating as a result of fear. Even if you have cancer in your body, be strong and positive.
My doctor has given me a nutritious diet to follow. I was overweight before my diagnosis but I'm now progressively losing weight and far healthier. I used to eat very unhealthy food and drink sugary cold drinks. Now I eat far more vegetables and fruit.
Being on Discovery Health Medical Scheme brought me financial peace of mind. Whatever was needed to cover my medical expenses, was approved. Throughout the treatment I had no co-payments.
"I want to encourage men to go out and test"
I'm back at my job at a factory that manufactures chemicals for stainless steel cleaning. Life has pretty much returned to normal for us. However, my cancer journey has really taught us not to fear the things we don't know and to trust the experts. I think it's helped the people in my community as well, to see me go through this and come out on the other side, perfectly fine.
I want to encourage men to go out and test not only for prostate health, but to undertake every preventative screening - like all of the tests done through a Discovery Vitality Health Check. Some men think that when one talks of prostate problems you're talking about losing your manhood. I say get tested regularly and if you're positive for prostate cancer, remain hopeful and know it can be sorted out and that you will live a normal life. Don't fear the unknown.
The Discovery Health Medical Scheme is an independent non-profit entity governed by the Medical Schemes Act, and regulated by the Council for Medical Schemes. It is administered by a separate company, Discovery Health (Pty) Ltd, an authorised financial services provider.
From two children with cancer, to the COWS
For Kerrin and Grant Bain, losing Jessica (their 20-month-old daughter) to cancer was gut-wrenching. Two years later they heard that their daughter Georgia, had brain cancer. The journey led them to starting The Cows, fundraising for CHOC.