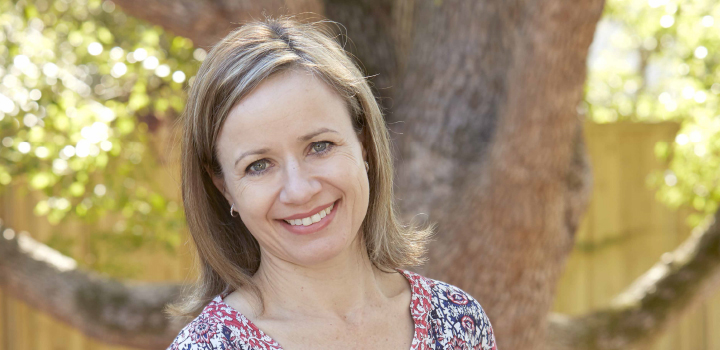 Norma shares her rollercoaster Cancer treatment journey that's left her wiser and more disciplined than before.
For Norma Moller, a 42-year-old psychologist and mother of two, life was rolling along happily, until one day in 2010 when she went for a cautionary health check-up. A sonar picked up something her mammogram had missed – an irregularity in her breast – and a needle biopsy showed it to be cancer.
There was no history of cancer in her family. "I went from total shock and disbelief, to a strong realisation that I might die," Norma recalls. And so, she braced herself for what turned out to be 11 months of chemo and radiation therapies, followed by five years of daily oral meds and once-monthly injections.
Slowly, with the help of an empathic and decisive surgeon, she realised her breast cancer wasn't a death sentence. "Once the emotion settled, I got more pragmatic and became quite motivated to deal with it. I decided I was going to throw everything I had at it – a positive attitude, plus all that modern medicine, homeopathy and naturopathy had to offer."
With hindsight, she now says, "I really believe you can do a lot in terms of managing your immune system – looking at what you put into your body, getting enough sleep and exercising. Before I was diagnosed, it wasn't so much that I was eating too much of the wrong stuff, but that there wasn't enough of the right stuff."
During her chemo and radiation spells, she read Anticancer: a new way of life by Dr David Servan-Schreiber, which highlighted the value of sleep, stress reduction techniques, nutrition and exercise. Today she's at about 70% of her in-treatment discipline of daily green juicing to promote alkalinity in the body. She's also cut out sugar and dairy, and jogs daily.
Norma recounts what helped her stay determined and positive. "My surgeon never left me with any uncertainty, and would draw pictures to make sure I understood," she recalls.
A relative of hers who happens to be a paediatric oncologist also gave her a piece of advice she'll never forget: Let other people carry you, especially because you're used to doing the carrying. "I had to learn to deal with that," says Norma.
Norma sees her cancer as something that has taught her the need to look after herself and be an expert when it comes to her body. "It's been a very personal journey. I'm glad I took the treatment options I did. I now have a new awareness about eating the right stuff."
Learn about the DiscoveryCare Oncology programme here or call 0860 99 88 77.
Watch Norma talk about her cancer treatment journey
We're on this journey with you
Join SA's most loved medical aid scheme and you, too, can benefit from comprehensive medical cover for pregnancy and childbirth. Read how Discovery Health Medical Scheme takes care of you during pregnancy and after your baby is born.
Sisters fight Cervical Cancer together
It's hard to imagine that cervical cancer affected the lives of two sisters in the same year - and how differently. Alrita Groenewald, 41, was given less than 30% chance of survival, while her sister Tessa Supra, 46, chose to silently carry the burden of her subsequent diagnosis.
When you get a cancer diagnosis
Surviving cancer physically is sometimes only half the battle. The other half is the post-treatment journey. Laurie Gaum shares his emotional lung cancer survival journey.