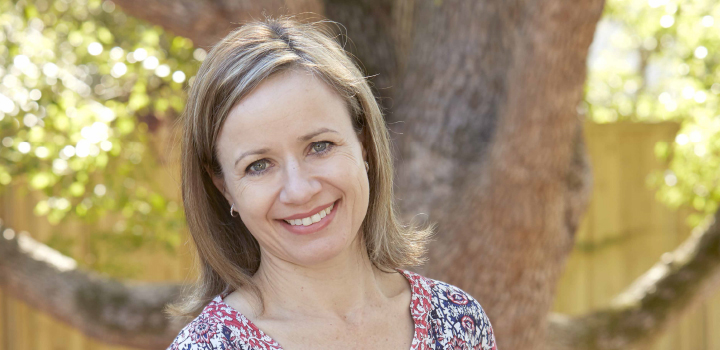 Norma shares her rollercoaster cancer treatment journey - one that's left her wise, healthier, more disciplined and appreciative of life than ever before.
For Norma Moller, a 42-year-old psychologist and mother of two, life was rolling along happily, until one day in 2010 when she went for a cautionary health check-up. A sonar picked up something her mammogram had missed – an irregularity in her breast – and a needle biopsy showed it to be cancer.
There was no history of cancer in her family. "I went from total shock and disbelief, to a strong realisation that I might die," Norma recalls. And so, she braced herself for what turned out to be 11 months of chemo and radiation therapies, followed by five years of daily oral meds and once-monthly injections.
Support from others was key to her staying determined and positive. "My surgeon never left me with any uncertainty, and would draw pictures to make sure I understood," she recalls. A relative of hers who happens to be a paediatric oncologist also gave her a piece of advice she'll never forget: Let other people carry you, especially because you're used to doing the carrying. "I had to learn to deal with that," says Norma.
Slowly, with the help of an empathic and decisive surgeon, she realised her breast cancer wasn't a death sentence. "Once the emotion settled, I got more pragmatic and became quite motivated to deal with it. I decided I was going to throw everything I had at it – a positive attitude, plus all that modern medicine, homeopathy and naturopathy had to offer." As of 2018, Norma has been in remission for seven years. She continues to share valuable lessons emanating from her cancer journey, with others – and also her patients.
Cancer sharpens Norma's focus on health and wellbeing
With hindsight, she says, "I really believe you can do a lot in terms of managing your immune system to prevent cancer, to fight it and maintain remission. That means really looking at what you put into your body, getting enough sleep and exercising. Before I was diagnosed, it wasn't so much that I was eating too much of the wrong stuff, but that there wasn't enough of the right stuff."
Norma and her family joined Vitality in May 2015 and are currently on Bronze Vitality status. During her year-long oncology treatment journey, Norma prioritised her wellbeing like never before. "Considering that I was going through cancer treatment, I maintained a good level of physical fitness, by going to gym on a regular basis which made a significant difference to limiting the negative effects that chemo had on me. After treatment, I continued to gym regularly and am proud to say I am extremely health conscious. Thanks to my Vitality gym benefit, my membership at Virgin Active costs me very little every month," adds Norma. "I exercise 5 times a week for an hour a time. I alternate jogging with gym sessions. My daughter makes the most of our Vitality Ster-Kinekor movie benefit. I appreciate our HealthyFood benefit at Pick n Pay and Woolworths, allowing me to buy the foods I would have bought anyway receive monthly cash back for doing so."
During her chemo and radiation spells, she read Anticancer: a new way of life by Dr David Servan-Schreiber, which highlighted the value of sleep, stress reduction techniques, nutrition and exercise. "Today I am at about 70% of my in-treatment discipline of daily green juicing to promote alkalinity in my body," says Norma. She's also cut out sugar and dairy.
Norma sees her cancer as something that has taught her the need to look after herself and be an expert when it comes to her body. "It's been a very personal journey and I have learnt and gained so much from my cancer experience. I am utterly passionate about showing others that cancer can be a teacher and open the spirit to so much."
Learn about the DiscoveryCare Oncology programme here or call 0860 99 88 77.
Watch Norma talk about her cancer treatment journey