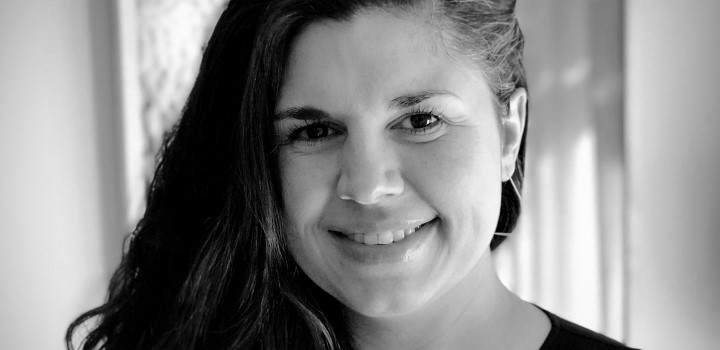 Clinical psychologist Dessy Tzoneva says grief is a unique experience for everyone. Losing a loved one to coronavirus disease 2019 may make the grieving process even more challenging. She shares advice on how to cope and when to ask for help.
In this podcast, clinical psychologist Dessy Tzoneva talks about something many of us do not want to think about, yet which may be driving much of our fear and panic at this time – losing a loved one to COVID-19. She approaches the topic gently and with empathy, sharing crucial steps you can take if you're faced with the death of a loved one.
Listen to the podcast:
What happens if a loved is hospitalised with COVID-19?
"Death is a scary subject, so, we tend to avoid it at all costs," Dessy explains. "While we as a world are currently fighting against it with all our might, I feel it's crucial that we not neglect those who may need our help through it, so that where we find it impossible to preserve life, it may make its ending - for both the person and their loved one - as gentle and humane as possible."
"If your loved one falls ill with COVID-19 and needs to be hospitalised, make sure to stay connected," she advises. "Even though it's incredibly tough, let them talk about death if it's on their mind. They may be trying to work through fears, repair relationships, settle affairs, feel more prepared… It's okay for you to think about these things too. It doesn't mean that you want [death] to happen or that by thinking about it you'll make it happen."
"Being honest and open at this time can allow us the opportunity to say the things we may later wish we'd said, especially if our loved one's condition worsens suddenly. If you get the chance, take the time to say goodbye."
How to deal with a loved one's death
Dessy says grief is a natural response to loss and there's no right way to do it or timeline to follow. "It's a unique experience for each of us and healing is gradual," she says. "Under the current circumstances of the pandemic and lockdown, the grieving process may be even more complicated."
"There are so many ideas and models about grief and its stages. Try not to get too caught up in the details," she says. "What is helpful about these models is that it allows us to have a name for what's happening to us."
"If you find yourself in the first stage of denial, all you need to do right now is survive. Just get through this day, this minute. Get enough sleep, shower, eat, drink water, move a little, sit outside if you can and be around others, even if you don't want to speak," she says.
People move through the different stages of grief towards acceptance at their own pace, Dessy explains. "Part of living with the loss means rebuilding our lives, deciding what our life without our loved one looks like. We can stay connected to them through memories, through what they taught us, how they changed us. Finding meaning in our loved ones' existence can help guide our future as if they're still walking this path with us."
10 ways to move towards acceptance
Dessy shares the following 10 tips to help you grieve the death of a loved one:
Be patient with yourself.
Care for your physical health day to day.
Bring your focus back to just this moment.
Allow your feelings to flow through you as they come up.
Lean on loved ones for comfort and support.
Turn to your faith if it's something you value.
Express your pain through creativity.
Talk about your loved one: remember and celebrate them.
Connect with others who've experienced a loss, perhaps through an online support group.
Take a break from grieving now and then to enjoy a sense of normality. Have a movie night or start a new hobby. Take life up on the things it still has to offer.
When to get professional help
Dessy says if you are grieving and think you may need therapy, here are some signs to look for:
Is it impossible to believe or accept that your loved one is gone?
Is your grief getting stronger and stronger with time instead of easing up?
Have you started thinking life is pointless, meaningless or not worth living?
Are you feeling scared, anxious or having panic attacks?
Do you feel tormented by guilt or regret?
Are you endlessly concerned with thoughts of your loved one you can't get away from?
What about feeling numb or disconnected?
Do you find yourself wishing you could die?
Do you battle to care for yourself, to do the things you need to do in your life?
"If you found yourself saying yes after yes after yes, please reach out to a psychologist or a counsellor," she recommends. "And if you're not sure how to do that, call the SA Depression and Anxiety Group."
The South African Depression and Anxiety Group (SADAG) is a non-profit organisation that can give support for various challenges. They offer support groups as well as free telephonic counselling 24 hours a day, 7 days a week. Call them toll free on 0800 12 13 14 or send an SMS to 32312.
SADAG offers a helpline dedicated to Discovery clients. You can call their toll free number on 0800 01 02 03. No SMS line is currently available.
ALL MEDICAL INFORMATION FOUND ON THIS WEBSITE INCLUDING CONTENT, GRAPHICS AND IMAGES, IS FOR EDUCATIONAL AND INFORMATIONAL OBJECTIVES ONLY. DISCOVERY HEALTH PUBLISHES THIS CONTENT TO HELP TO PROTECT AND EMPOWER ALL SOUTH AFRICANS BY PROMOTING A BETTER UNDERSTANDING OF COVID-19.
Find a healthcare professional near you
Find a doctor or hospital near you online or by using the Discovery app.