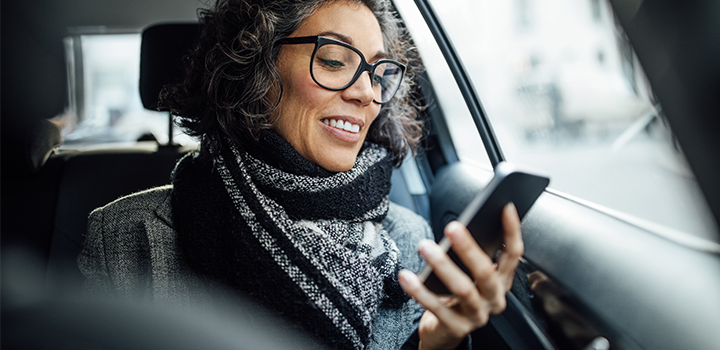 Our core purpose at Discovery is to make people healthier; the COVID-19 pandemic is an unprecedented test of our purpose and demands that we as a company seek out every way possible to assist our clients and South Africa in this time.
On Monday evening, President Ramaphosa announced wide-reaching and important measures to ensure that South Africa is best-positioned to manage the COVID-19 pandemic. The steps announced are critical to "flatten the curve" and reflect global best practice in how we, as a nation, address the challenge.
As Discovery, our core purpose of making people healthier and enhancing and protecting their lives, is more important than ever. The COVID-19 pandemic is an unprecedented challenge, but one that also gives us a rare and unique opportunity to make a real impact and difference to our clients and South Africa as a whole. We are completely committed to this.
As a business, the steps we've taken to date enable us to operate fully and to continue delivering the service that you expect from us, without compromise. While we have shifted over 8,000 employees on a work-from-home basis, in every area we remain fully available – with extended hours in many instances – and we are here to support you.
Importantly, our DrConnect platform has been enhanced to provide access to online GP consultations and our website has comprehensive COVID-19 resources, in addition to all of the servicing tools and functionality which you may require to submit claims and manage your Discovery products. We encourage you to register on our website and download the Discovery app and use this option, which is free for all clients. If you do need to reach us, our call centres remain open and available to assist you with any queries. While we have worked hard to minimise the impact of the lockdown and work-from-home measures on our service levels, we do ask for your understanding should we not be able to maintain our service levels from time-to-time.
In line with best practice on social distancing, we'd like to remind you that we've closed all walk-in-service clients centres and Discovery Stores over a week ago, and these will remain closed during the lockdown. We will communicate when these will re-open as the situation evolves.
All the information you may need regarding your Discovery cover and benefits is available online, including specific information on your healthcare cover for COVID-19 and how to stay active and healthy with Vitality. Please continue to check the Discovery website for any updates and educational content regarding COVID-19 during this time.
We hope that you and your family will stay safe and healthy during this time.