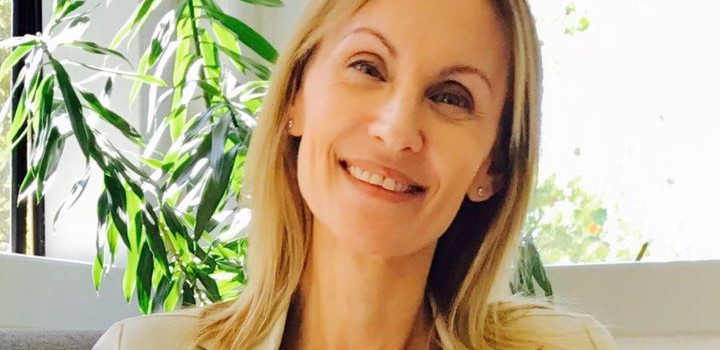 Clinical psychologist, Dr Colinda Linde, advises employees and employers about the emotional intricacies of returning to work after lockdown, and overturning fear and stigma related to COVID-19 in the workplace.
South African employees and employers face the challenge of bringing members of the extended workforce back into the physical work environment in the coming weeks and months.
Whatever form this may take across various industries and varying groups of employees, we can expect that employees coming back into the physical workspace after a period of home-based isolation, may legitimately worry about contracting COVID-19. They may be concerned for their own health – especially if they are at high-risk of severe illness as a result of COVID-19, or of passing the disease on to a high-risk loved one or colleague.
This may lead to fear of interaction with colleagues who have recovered from COVID-19, or who perhaps live with or have been exposed to someone who contracted COVID-19. It can also lead to fear of interaction with colleagues who may develop symptoms of COVID-19 while at work.
This fear may lead to stigmatisation of individuals in the workforce. Employers and employees must work to overcome this form of discrimination, to ensure that anyone who develops symptoms of COVID-19 feels comfortable to seek workplace medical support. This is the only way to keep all employees safe and healthy.
Dr Colinda Linde: overcome workplace stigma related to COVID-19
How would we interact with a friend, colleague or schoolmate after, say, a tummy bug or a lice scare? While both scenarios are not comparable with contracting COVID-19, the psychological implications are similar, says clinical psychologist Dr Colinda Linde.
First, these situations speak to the mindset that a person who is returning to work should adopt if affected by COVID-19. It also speaks to the compassion that should be applied by those who interact with colleagues who return to work after they have recovered from COVID-19.
COVID-19 does not discriminate – neither should we
"I'd just like to remind you that COVID-19 is invisible. You could really be careful, take precautions and you could still catch it. I also want you to remember that it could affect you, or your loved one. How would you want them to be treated if they were affected?" she says.
Dr Linde says many of us are paranoid about other people. "Who could be a carrier? Who's already sick, but not showing any symptoms yet? Is that a sneeze or a 'sneeze'? We forget that we're all people, that we're all the same under the skin. When we start to separate 'my people' from 'other people', or 'good people' from 'sick people', the step toward stigma and fear is not very far."
She reiterates that viruses and bacteria show no discrimination. "We've all seen in the press that the rich, the famous, the leaders, the greats, the beautiful, the man in the street … everyone's been infected. So, let's take a lesson from this virus. Therein lies the lesson: that we actually are all the same."
She adds that after lockdown, or when people return to work after recovering from COVID-19, that we will have to maintain physical distance. "But it is imperative (very important) to stay emotionally connected."
Slow and steady steps in our return to work
Dr Linde says returning to work after recovering from COVID-19 would create uncertainty for a person. They would be eager to get back into society from isolation, but also concerned about risk.
"Allow time for adjustment. The best analogy I can think of is: If you've had a tummy bug and you're feeling much better the next day, you are able to eat again. I would really not recommend that you hit the dessert buffet because you're going to feel really ill. Too much, too soon. Start small with a few crackers and toast, and then build up. This is exactly the same for getting back to work."
She says to take each step slowly – from the journey to work, traffic, walking into the building, suddenly being with a lot of people. "People now have masks on. There's social distancing. There's definitely going to be time needed, for the physical adjustment, and for the emotional and mental adjustment."
Stigma: the white elephant in the room
While a lice epidemic that hit Sandton schools is not as medically concerning as a COVID-19 diagnosis, Dr Linde says the stigma was certainly felt by those who were exposed. There was fear of ridicule and ostracising, which could have led to further infestation because people were afraid to disclose their exposure.
When it comes to COVID-19, "If we're going to stigmatise people, they are probably going to hide their symptoms. They might even hide it from themselves. They're not going to reach out, see their doctor or friends and express some of those fears."
The arrival of COVID-19 in South Africa coincides with the flu season. Flu may bring on symptoms similar to COVID-19 and so people should feel free and safe to speak about the virus and investigate any symptoms. This is the only way to limit the spread of both COVID-19 and the flu.
Free online COVID-19 consultations available to all South Africans through Vodacom and Discovery partnership
"We don't want people to have to hide their symptoms. If they are scared that they are going to be blamed, seen as negative, wrong or careless in some way, they will not want to disclose those symptoms."
"In fact, they're going to be more anxious. They're going to be more stressed, which is really not good for immune function, and it's not good for functioning in general," adds Dr Linde.
We are all in this together
She concludes: "Again, I want to emphasise that we are all equal, in that nobody wants to get sick, nobody wants to make other people sick. Nobody wants to be isolated, and nobody wants to be blamed for getting this very contagious virus, however they got it."
"They would still be your friend or your colleague and we need to remember our interconnection."
"Keep in mind that we as a society, humanity, we're all interconnected. We want to stay safe. We are all equal from the virus' perspective and therein is a very powerful lesson."