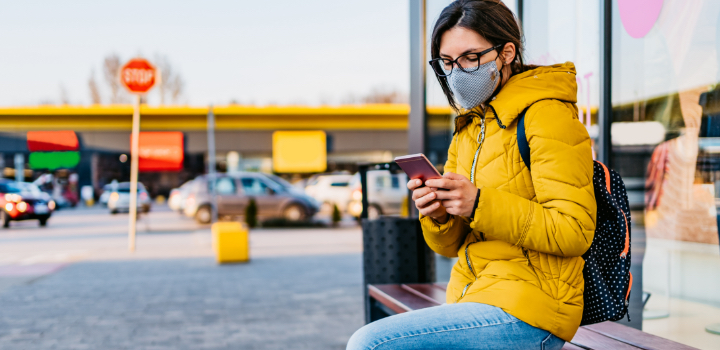 What happens if you contract COVID-19 before your first vaccine dose? Can you still go for your second dose if you contract COVID-19 at some point between dose one and two? You need to wait a minimum of 30 days after contracting COVID-19 before being vaccinated.
"It's important to keep in mind that COVID-19 vaccines train our immune system to fight against COVID-19 infection " says Dr Noluthando Nematswerani, Head of the Centre for Clinical Excellence at Discovery Health. "They do not guarantee that we will not contract the disease. What COVID-19 vaccines are designed to do is to reduce our risk of severe disease and death if we contract COVID-19 after being vaccinated."
"This is especially important in the case of people who are at risk of severe COVID-19 illness due to their age - those over age 60 - or those with underlying chronic illnesses."
"Encouragingly, early data emanating from vaccination programmes around the world shows a reduction in new infections and deaths in vaccinated people. Also, that vaccinated persons are less likely to be infected with COVID-19; The risk of infection is still there, so we must keep our guard up and practise the measures that lower our risk of exposure like mask wearing, social distancing, hand washing and so on."
How long should you wait to be vaccinated, after having COVID-19 (whether for a first or second vaccine dose)
The National Department of Health also recently provided guidance around the period between contracting COVID-19 and receiving a COVID-19 vaccine.
"In a nutshell, this guidance advises that if a person has recovered from COVID-19, that the person wait a minimum of 30 days before being vaccinated against COVID-19," says Dr Nematswerani.
People who contract COVID-19 before their first Pfizer-BioNTech vaccine dose:
Wait at least 30 days after recovering from COVID-19 before getting your first vaccine dose.
People who contract COVID-19 after their first dose but before their second dose:
The same guidelines apply - if you contract COVID-19 after your first dose, wait at least 30 days after recovery from your illness before your second dose. This means you may have your second dose after the 42 days recommended by the National Department of Health.
Importantly, the waiting period depends on the type of COVID-19 illness a person has. Here, 30 days after "recovery" refers to 30 days after:
The 10 days following a positive COVID-19 test for people who have no symptoms; or
The 10 days from the onset of symptoms; or
10 days after people who are hospitalised, are declared clinically stable (and no longer on oxygen therapy)
"The same advice applies to people who are having a single-dose COVID-19 vaccine like the Johnson & Johnson vaccine. Wait 30 days after recovery (with recovery depending on the extent of your illness) from COVID-19 before being vaccinated," says Dr Nematswerani.
What happens if I have been exposed to someone who has COVID-19, haven't tested positive myself, but I'm due to go for my vaccine?
"Please reschedule your vaccine appointment," says Dr Nematswerani. "If you have been in direct contact with someone who has tested positive for COVID-19, please begin your 10-day quarantine period to:
Protect yourself by taking time to monitor your symptoms. (Go for a COVID-19 test if you develop symptoms and begin your 10-day isolation period if you test positive); and
Protect others from possible exposure to COVID-19 from you before you test for the disease. Keep in mind that you may have contracted the virus and not have any symptoms.
If you complete your 10-day quarantine period and do not develop COVID-19 you can go ahead and be vaccinated.
Why do I need to wait a minimum of 30 days after contracting COVID-19 before receiving a vaccine?
If you've been exposed to COVID-19, quarantine. If you have tested positive, isolate.
"First, we should never venture out while still within our 10-day isolation period and risk exposing others to the disease," explains Dr Nematswerani. "We know we should isolate ourselves until we are no longer contagious."
According to the National Institute for Communicable Disease (NICD) that would be:
At least 10 days since symptoms first appeared
10 days from the day of positive test results if you've tested positive but have no symptoms,
10 days from clinical stability (last day of receiving oxygen) for those who were admitted to hospital
At least 24 hours with no fever without fever-reducing medicine
"Secondly and very importantly, you need to give your body time to recover from the illness."
"COVID-19 vaccines are designed to trigger the same immune response that occurs when we encounter the real COVID-19 virus, but without actually infecting us with the COVID-19 virus. This means that being vaccinated will stimulate the immune system to mount a response so that it is ready to fight off the real virus should we become infected with it in future. This is how vaccines protect us from severe COVID-19 illness."
All medical information found on this website including content, graphics and images, is for education and information objectives only. Discovery publishes content to help to promote a better understand of COVID-19 and COVID-19 vaccinations. The content covered is an overview of key concepts and is not exhaustive in nature. We encourage further reading from other credible sources where necessary.
South African organisations:
International Organisations: