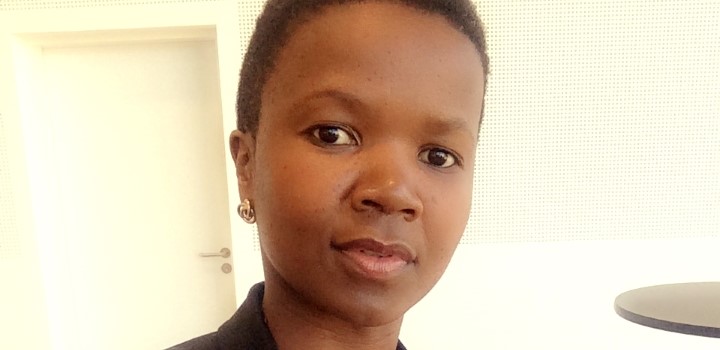 How can you protect yourself against COVID-19? Specialist physician and hepatologist Dr Neliswa Gogela recently made a podcast with Discovery in which she recommended eight practical steps you can take to help reduce the spread of the COVID-19 virus.
Specialist physician and hepatologist Dr Neliswa Gogela works at the frontline of treating the COVID-19 pandemic in South Africa. In this podcast, she shares eight practical steps you can take to protect yourself from COVID-19.
Listen to the podcast:
Dr Gogela works as a specialist physician at UCT Private Academic and Groote Schuur hospitals. In 2012, she became the first recipient of the Discovery Foundation Massachusetts General Hospital (MGH) Fellowship Award. She graduated with an MPhil in Advanced Hepatology and Transplant, and is completing a PhD in liver disease. This will boost local knowledge on fatty liver disease, one of South Africa's most serious lifestyle conditions.
In the podcast, Dr Gogela gave a special message to South Africans about COVID-19:
Now, we have reached a level of community spread, meaning you do not have to have travelled or been in contact with someone who has travelled to have exposure to the virus.
Your neighbour, your friend, or your fellow shopper in the supermarket could be infected. If you don't protect yourself, you could be too.
It is very important to treat everyone as if they are infected and politely protect yourself. Not every infected individual has symptoms, so they might unknowingly spread the virus. Hence, it is important to protect yourself and reduce the spread.
Anyone can get infected. Anyone can have severe disease that can land them in hospital. But people that have an increased risk of presenting with severe disease are those with underlying medical conditions like diabetes, heart disease, lung disease like asthma and chronic obstructive pulmonary disease, and hypertension.
Protect yourself with these eight healthy habits
How do you protect yourself from COVID-19? Dr Gogela shared eight practical steps:
The key is social distancing. Maintain a safe distance of about 1.5 to 2 metres from people around you.
Wash your hands regularly with soap or alcohol-based hand sanitisers.
Do not touch your face, eyes or mouth unless you have washed your hands.
Even if you are at home, cover your mouth and nose when you cough or sneeze. Use a flexed elbow or a tissue that you throw away immediately afterwards.
Avoid contact with people who have respiratory symptoms.
Patients with underlying medical problems, make sure you are taking your medicine regularly so you avoid going to hospital.
Pay attention to your blood sugar if you have diabetes. Uncontrolled diabetes can expose you to severe disease.
If you have any respiratory symptoms like a cough, sore throat or fever, please seek medical advice soon.
"Remember, together we can all save lives by reducing the spread of the virus," Dr Gogela concluded. "Stay at home, and if you need to go out, wear a cloth face mask. Keep a distance of at least 1.5 metres from your fellow shoppers and do not touch your face."
All medical information found on this website including content, graphics and images, is for educational and informational objectives only. Discovery health publishes this content to help to protect and empower all South Africans by promoting a better understanding of covid-19.
Find a healthcare professional near you
Find a doctor or hospital near you online or by using the Discovery app.

Outbreak of the 2019 novel coronavirus
The 2019 novel coronavirus (2019-nCoV) has caused an outbreak of fatal respiratory illness first detected in Wuhan, China. This is a completely new strain with no vaccines available. The best way to prevent infection is to avoid being exposed to this virus.


Novel Coronavirus - wash your hands of the threat
As toddlers, we learnt to wash our hands. But, did we ever master the skill to the extent that is needed to wash pathogens off our hands, and save lives? Multiple studies show people don't wash their hands at the right times, in the right way or for the right amount of time. We contaminate the things and people we touch with the germs we carry on our hands.