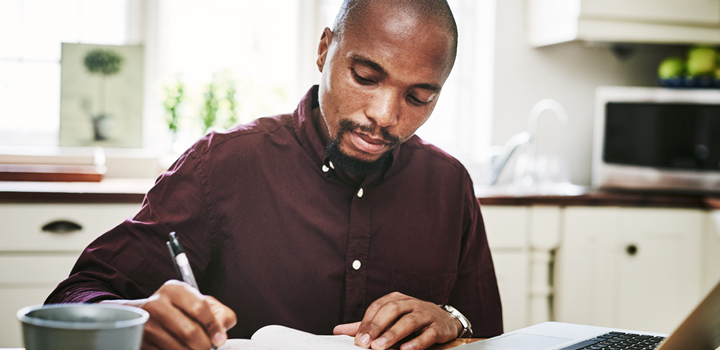 The Coronavirus pandemic has changed, is changing and will forever change, the way we work and do business. Leaders will need agility, compassion and unprecedented flexibility to manage staff differently.
In the United States, more than 88% of organisations already have employees working remotely from home (or in satellite hubs) due to COVID-19 – a 20% increase from 2019. A full 77% of people who've transitioned to working from home, want to keep doing it. A Gallup poll revealed that 54% of US workers would leave their current job for one that allowed them to work remotely.
Now that more people have had a taste of it and have proven their productivity, it will be hard for companies to take working from home away from their talent base. This is according to William Aruda, a personal branding pioneer, motivational speaker and founder of Reach Personal Branding.
More to the point, remote work is quickly becoming a right, not a privilege or exception – as it was viewed by many employers before the pandemic.
A review of current expert analyses and reliable surveys shows that business leaders who haven't already adjusted, need to do so fast – or find themselves outliers in a new world corporate order. The changes are driven by business and labour as both realise that adjusting to the new world order is essential for financial survival; the degree of success depending on how quickly and comprehensively they adjust.
The upside of remote work
Working remotely has dramatic upsides, for example the creation of a culture of trust and self-accountability, a more humanitarian and supportive corporate culture, plus significant company savings on office-space rental and equipment.
According to US-based management and compliance guru Peter Jackson, who founded Bluescapes, working parents will have increased flexibility when it comes to child care and commuters will save time and money – averaging a total of 10 extra productive hours a week.
Setting your own work schedule
Jackson says the next logical step, after accepting remote work as a right, is to give employees the flexibility needed to work against goals and objectives versus time. This includes encouraging employees to communicate when they might be unavailable to their teams or need time to get some fresh air, run an errand or take a workout break.
Another contributor to efficiency and trust is the increasingly common practice of providing home-office stipends. When Twitter and e-commerce company Shopify, issued mandatory work-from-home orders for employees in March, both outfits provided staff with additional resources to help smooth the transition to remote work. At Shopify, workers were given about R17 000 ($1 000) as a stipend to purchase necessary supplies for their home-office spaces. Meanwhile at Twitter, all employees (including hourly workers) received reimbursement for home-office equipment such as desks, chairs and ergonomic cushions.
On average, employers that allow employees to work from home part-time save about R187 000 ($11,000) per year for each employee who is working remotely, according to research-based consulting firm Global Workplace Analytics. Using some of these savings to invest in remote-office setups "will buy loyalty from your employees" says Julie Kratz, a TEDx speaker, inclusive leadership trainer, executive coach, author and founder of Next Pivot Point.
"That's because it shows you care about them, you care about the ergonomics of their situation at home and you want them to be happy and productive," Kratz adds. Remote work does, however, come with some human costs.
Catering for the downsides
According to a 2019 UK-based office-supply company survey cited by Peter Jackson, only 30% of UK office workers self-reported depression – compared with 56% of remote workers (pre-COVID). The same survey revealed that 60% of freelancers also reported work-related loneliness.
Says Jackson, "We need to combat major work-from-home pain points head-on and create a safe space for employees to communicate these issues."
The pandemic, it seems, has costs and benefits in almost equal measure as it challenges the way we live and work at every single level; be it shopping, travel, worship, our social lives or leisure activities.
Adam Grant, professor of Management and Psychology at the University of Pennsylvania's Wharton School, warns that some people will suffer from post-traumatic stress as the pandemic subsides or until a vaccine is found. However, he also suggests there may be some post-traumatic growth, in which people realise their inner strength and experience a deeper sense of gratitude. Professor Grant says experiences from past recessions and crises suggest that COVID-19 is likely to transform job satisfaction, ethical leadership and trust. As an organisational psychologist, best-selling author and host of the podcast, WorkLife, Prof Grant, says in the World Economic Forum's World Versus Virus podcast, making work better might mean redesigning jobs to make them "more meaningful and motivating, trying to build cultures of creativity and generosity in teams, or even trying to make entire organisations more productive."
Flexibility and compassion
Providing a more philosophical overview, Prof Grant adds, "This is a time when managers need to be flexible and compassionate, and give people the freedom to decide when they work, how they work and with whom they work."
On the lighter side, workers who video conference frequently may retool their wardrobe to be camera-friendly – more bold colours, large-scale patterns and clean lines; fewer neutrals, small prints and frills. Natalie Nudell, a fashion and textiles historian faculty member at the Fashion Institute of Technology in New York City says, "If we're going to be mediating our professional lives on screens more, I think people will think more about how they appear on screen."
She also sees an opportunity for the textile industry to innovate how to make masks more protective, comfortable and stylish.
Traditional workplaces transform
As for the traditional office workspace, open layouts will change with desks spaced out and possibly added partitions; cleaning stations stocked with hand sanitiser and antibacterial wipes will be the norm. Agile workspaces with unassigned seating will decline in popularity. Workers will want the security and control of having a personal space they come to every day or every few days and can clean frequently. In shared spaces, expect more touchless fixtures, such as door sensors, automatic sinks and soap dispensers and voice-activated elevator banks. Architects may also design spaces with durable building materials, furniture, flooring and other surfaces that can stand up to frequent deep-cleaning. The office will become much more of a conferencing and socialising space, an opportunity to connect and interact in a non-tactile, more empathic way.
All medical information found on this website including content, graphics and images, is for educational and informational objectives only. Discovery Health publishes this content to help to protect and empower all South Africans by promoting a better understanding of COVID 19.