Acclaimed comedian Riaad Moosa left a career in medicine to pursue one in stand-up, and now he's set on combining his fields of expertise in a powerful and memorable way. Here he shares his story and thoughts on how creative entrepreneurs can build their personal brand.
In this podcast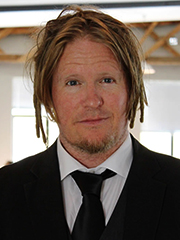 Host: Fred Roed, CEO of Heavy Chef, an entrepreneur education platform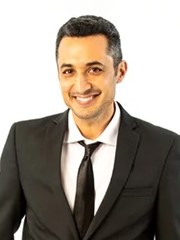 Riaad Moosa – stand-up comedian, actor and medical doctor
"My approach is that of patience. Try to do quality work. I don't take every opportunity. I only force an opportunity when I know I'm going to be better at the end of it... Which is why I still chose to do the Netflix thing. Even if I messed up there, I would be a better comedian. So, it wasn't like I was taking the leap without a sense that I could deliver. But I also had to know that if it didn't work out, it would it still be beneficial."
"Put yourself out of your comfort zone a lot more when you're younger. That's the one thing I tell young comedians all the time: risk now. I mean, this small place... I know, this is everything to you, this comedy club – but this is where you learn the art."
Want help in building a healthy, high-performing business?
Discovery Business Insurance is different to traditional insurance companies in that we look at your business holistically, helping you to become a better and high-performing business that can manage its risks. We use incentive-based insurance principles to encourage behaviour change that reduces insurance risks, and results in savings. These savings are shared with clients to further incentivise behaviour change. Learn more here.
All the information found on this website including content, graphics and images, is for education and information only. Discovery Business Insurance publishes this content to help empower business owners and entrepreneurs by promoting a better understanding of running a modern-day business. The views expressed by all of the contributing guests are their independent opinions. These views do not necessarily constitute the views of Discovery Business Insurance. For any financial advice, please contact a financial adviser. Discovery Insure Ltd is an authorised financial services provider. Registration number 2009/011882/06.