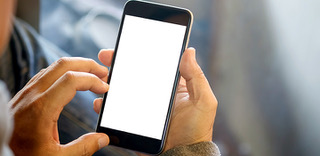 A cancer diagnosis is overwhelming and one of the best ways to cope is by getting answers: credible, personalised, reliable and immediate responses. Which, thanks to Discovery Health's DrConnect app on you smartphone – are available 24/7.
There's a coffee mug that, since the advent of the Internet, says it all for every medical practitioner: 'Please do not confuse your Google search with my medical degree'. Over the years Dr Google has become an invaluable resource tool around the globe for every single what, where, how or why question, including every aspect of your wellbeing.
It's natural to seek answers when confronted with any medical issue so it's not surprising that more than a billion people are currently accessing the Web each year for information about their health and wellness. The problem is that although there are many excellent trusty and authoritative search-result sources out there, the online world is cluttered with so many dubious information sites that it's often difficult to discern between myth and misinformation and the plain simple facts. Which is when Dr Google becomes the bane of every medical professional's life, and you come away feeling even more confused and anxious than before, panicking about worst-case scenarios that may not even materialise.
Knowledge is strength
The days of burying your head in the sand in the face of bad news are long gone. We all know that knowledge is strength and when you're diagnosed with cancer, knowledge will empower you and help you to make important decisions on every step of your cancer journey. DrConnect is Discovery Health's way of keeping you informed and quelling your fears even after hours when your mind is buzzing with queries and your medical team is unavailable. Dr Jonathan Broomberg, CEO of Discovery Health, explains, "Having access to reliable, credible and useful medical information is one of the ways consumers can empower themselves to manage their health. That's why facilitating real-time, easy communication between the healthcare professional and the patient, is critical. Through Discovery Health's Dr Connect app, patients have seamless access to high quality medical information from a worldwide network of over 105 000 doctors in over 174 countries. Through both the App and the website, patients are able to find answers to their medical questions, with a quick response time and the added peace of mind that the answers have been vetted and are trustworthy". In addition to accessing quality information about your type of cancer, you'll also be able to:
Learn about cancer terminology, lab reports and medical reports
Ask those all-important questions via a comprehensive, online growing medical library of over five billion doctor-created instant answers to medical questions
Have personalised interaction by getting answers from a doctor, at no additional cost
Set your health goals via Doctor-created tips and checklists to help you meet your health goals and manage your chronic condition
Book virtual consultations with the doctors you have seen in the last 12 months at your mutual convenience using voice, video or text, paid from applicable day-to-day benefits.
Get trusted Doctor advice on your device
DrConnect simply requires a download of the DrConnect app, which is now available in app stores for both Android and iOS. The first time you access this functionality, you will be prompted to download the Discovery DrConnect app on your phone. Once you've downloaded the DrConnect app, you can immediately access the platform either through the Discovery app for through DrConnect directly. There is also an option to access it on www.discovery.co.za
Cancer diagnosis? Make a plan and take control!
Linda Greeff, an oncology social worker and cancer survivor herself, believes that a patient's long-term survival is most impacted by the first treatment intervention. She shares her insight from her own experience with being diagnosed with ovarian cancer.
When you get a cancer diagnosis
Surviving cancer physically is sometimes only half the battle. The other half is the post-treatment journey. Laurie Gaum shares his emotional lung cancer survival journey.