Credit
reimagined
Digitally control your credit through your financial behaviours and the Discovery Bank app.
That's the Future of Banking. Now.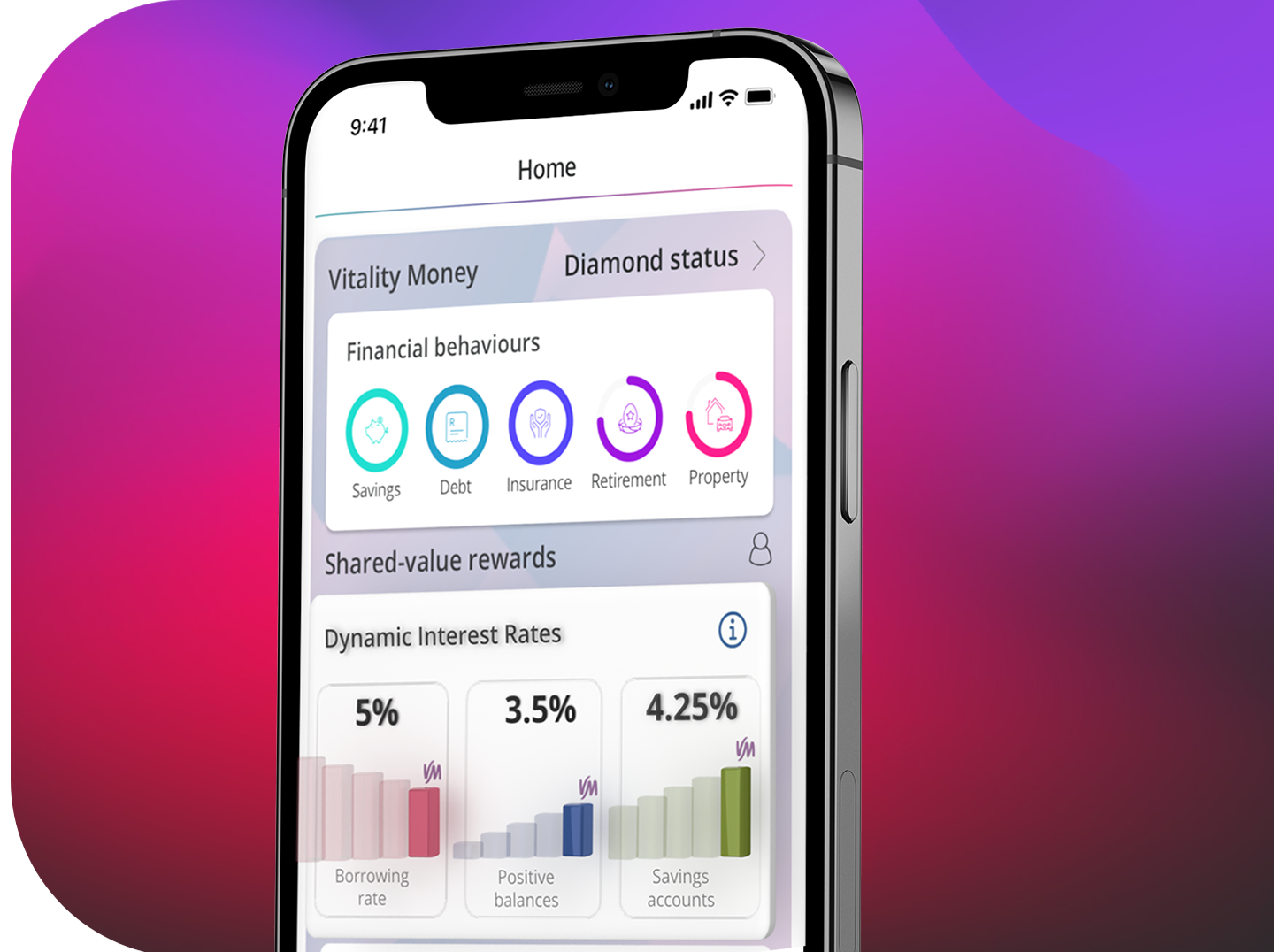 To make banking with us more rewarding, we've reimagined how you access, manage, and control your credit. With us, applying for credit is a seamless digital experience, and we don't give you credit based only on traditional criteria.
Through Vitality Money, you can control your interest rates when you manage your money well. By improving your Vitality Money status, you unlock the power of Dynamic Interest Rates, and you can pay up to 7% less on your borrowing rate - that's as little as prime -2%!
Get rewarded with
Vitality Money

and Discovery Bank
Up to 75% back

on HealthyFood purchases
Up to 50% back

on HealthyCare items
Up to 75% off

local and international flights
From
10% to 30% off when spending Discovery Miles

at over 40 online and in-store retail partners on Miles –-Day
Up to 20% back on Uber

rides
Up to 20% back

on your fuel purchases at

BP and Shell
Fully digital

credit applications
Apply for credit on the Discovery Bank app or with the help of a Discovery financial adviser.
Enjoy a fully digital process, and you may not have to send us any documents at all.
Borrow against your
Discovery investments
Use your investments with Discovery Invest to get access to additional funds when you need them, through secured credit. You can do this without giving up your investments or paying penalties or taxes. This benefit is exclusive to Discovery Bank Black and Purple Suite accountholders with Discovery Invest investments valued at over R500 000.
You can upgrade to a new Discovery Bank Black or Purple Suite and get credit that is backed by your qualifying Discovery investments.
With our single credit facility, you get to choose how much of your credit to allocate between your credit card and transaction account.
Speak to your financial adviser today for more information.
Exclusive to Discovery Bank Black and Purple Suite clients.
A flexible, single credit facility

shared between accounts
We make managing your credit simple and convenient. With our single credit facility, you get one credit agreement for all your day-to-day banking and credit card accounts.
That means if you have a Discovery Bank Suite, you automatically get access to an overdraft on your transaction account, plus the borrowing facility on your credit card account.
One credit agreement means one borrowing rate, with one overall credit limit. This gives you the freedom to choose how to allocate it between your accounts. Had more debit orders this month than expected? Simply shift your available credit from one account to the other in just a few taps on the banking app.
And best of all - all accounts linked to your single credit facility enjoy the same dynamic borrowing rate that you can reduce by up to 7% when you manage your money well with Vitality Money.
Learn more
Easily manage your credit facility in the
Discovery Bank app
We've enhanced the Discovery Bank app to make it even easier to apply, manage and control your credit.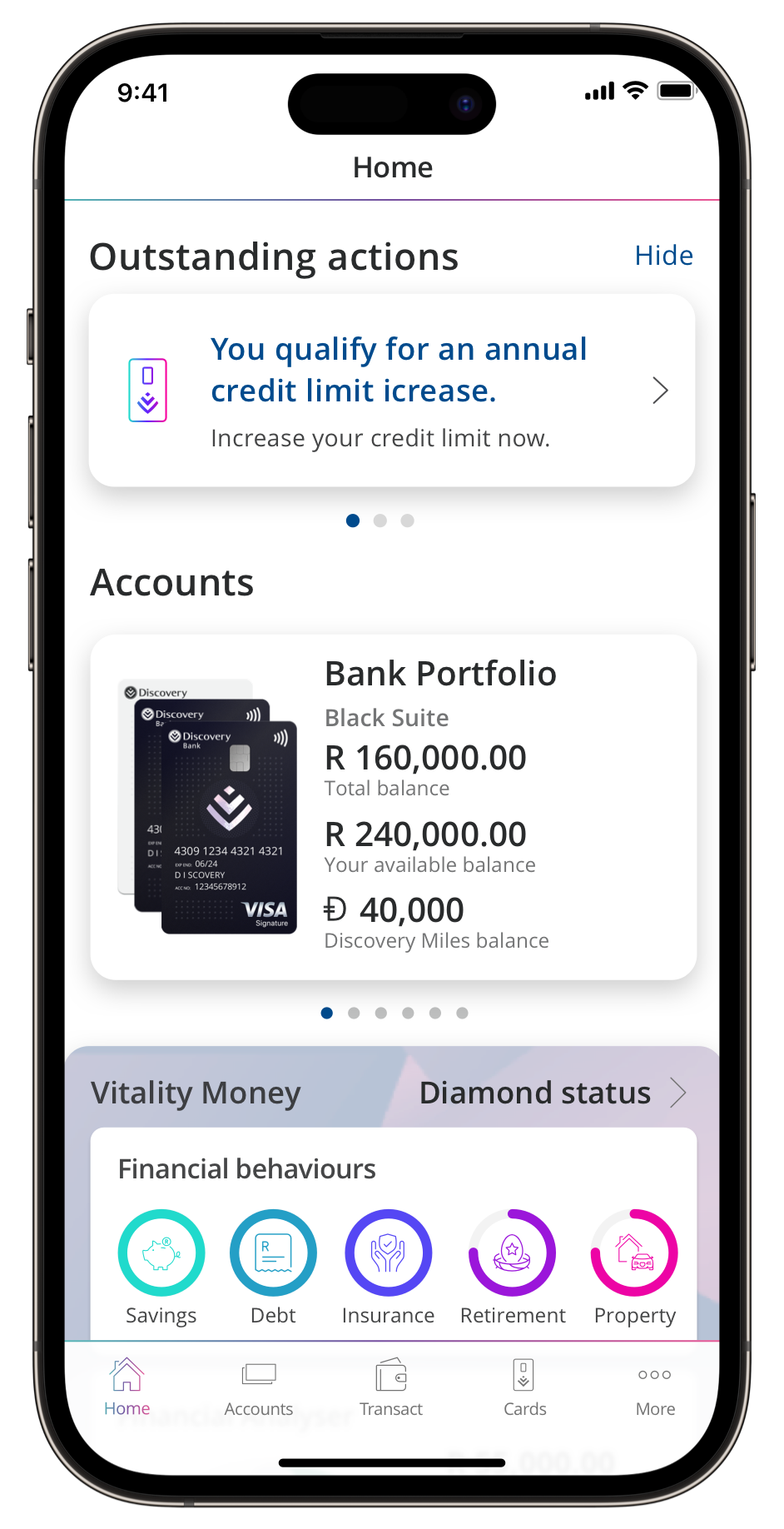 Get automatic annual credit limit increases based on how well you manage your money, without submitting additional documents.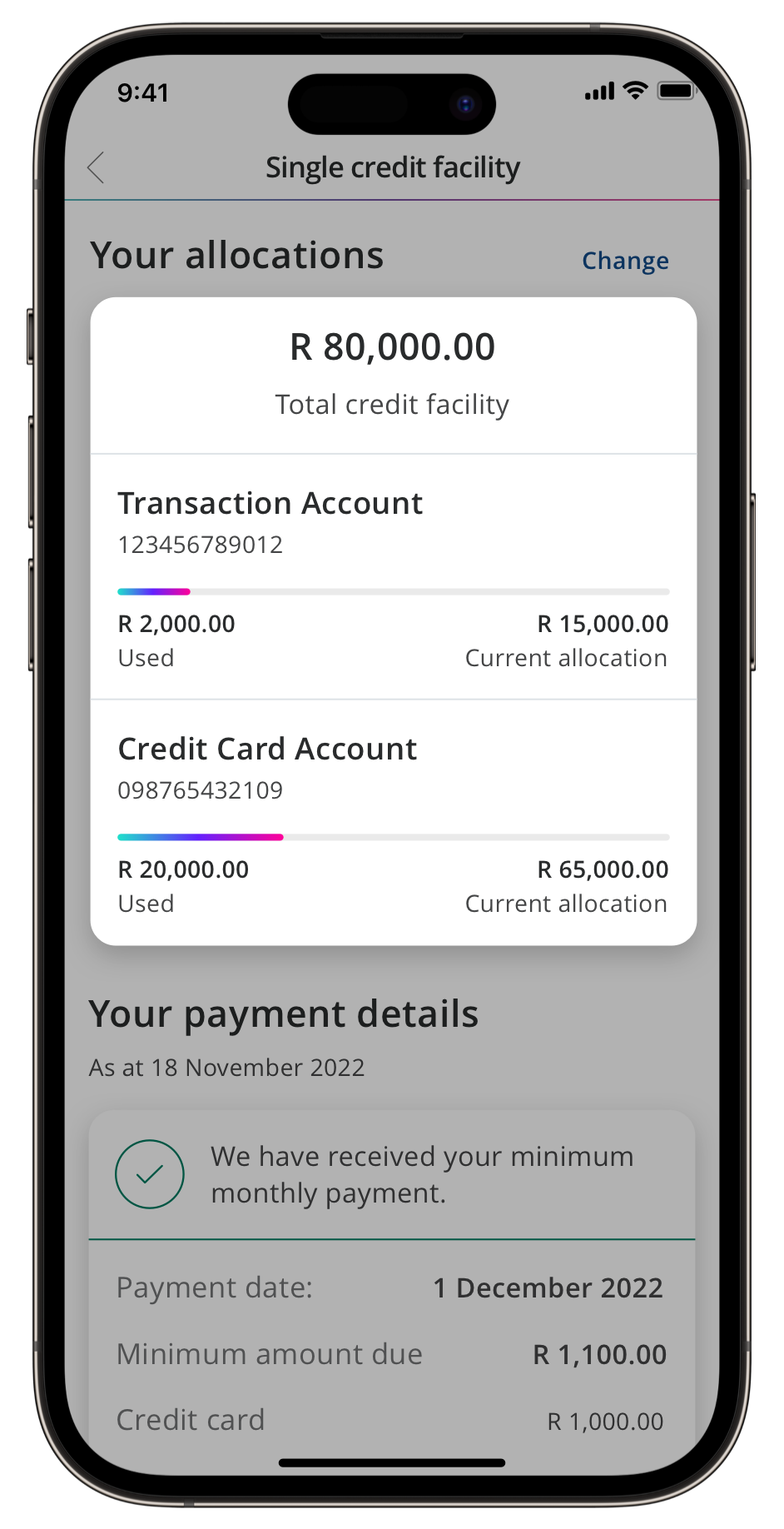 Effortlessly allocate credit across your transaction and credit card accounts, with no additional costs or paperwork.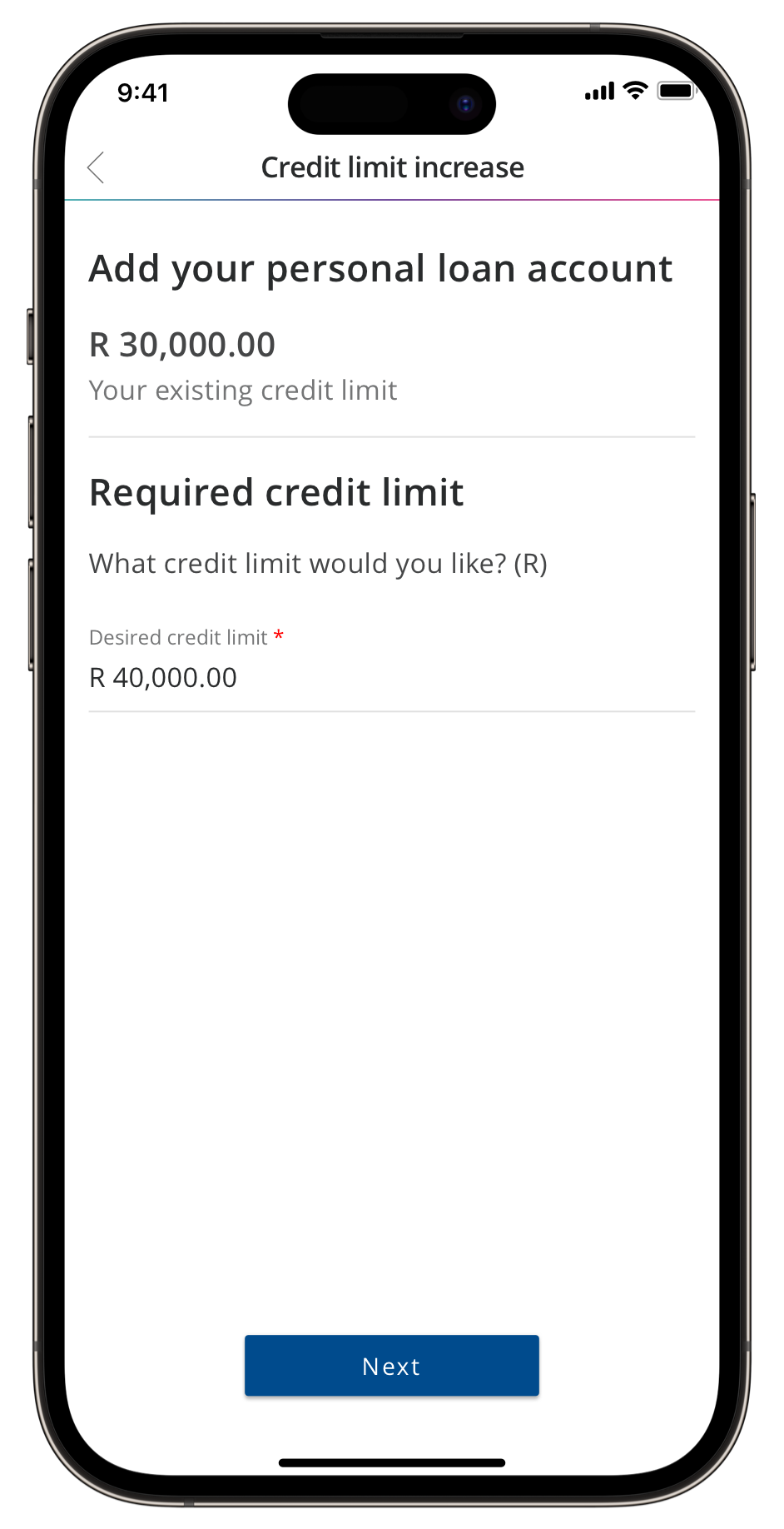 Apply for a credit limit increase in the app in just a few taps.