New research: SpendTrend23 reveals consumer spending insights from Visa and Discovery Bank
In a landmark collaborative initiative, Visa and Discovery Bank have compiled a new research report to uncover and understand behavioural changes and spending insights among consumers in South Africa.
SpendTrend23 analyses Visa's world-class data set in combination with Discovery Bank's deep analytics to understand shifts in consumer spending behaviour before, during and after the COVID-19 pandemic.
Visa and Discovery Bank presented the original research at a live event on 8 March 2023
At the launch event at the Discovery Head Office in Sandton, Lineshree Moodley, Country Manager for Visa, South Africa, and Hylton Kallner, Chief Executive Officer of Discovery Bank, unpacked the research and findings in detail. They revealed how consumer spending habits - which are generally considered predictable over the short term - change drastically when the COVID-19 pandemic hit.
Major shifts in spending behaviour across the globe led many businesses to fundamentally restructure their business models. The report delves into South Africa's comparative rate of recovery post-pandemic, and provides insights into consumer spending habits that can help shape business growth in the years to come.
View and download the SpendTrend23 report.

More about SpendTrend23 report - the most comprehensive report of its kind
The SpendTrend23 report comprehensively analyses data from Visa's world class data set with deep analytics from Discovery Bank to uncover and understand behavioural changes and insights pre- and post-pandemic among consumers in South Africa.
Provide a view on South Africans' spending habits and the rate of recovery post-pandemic.
Show how South Africa managed the pandemic as a country.
Provide a view on how these trends may evolve and manifest in the remainder of 2023.
The study employs a quantitative research design to compare spending data between Discovery Bank and South Africa, highlighting trends across three areas:
How much people spend.
What people spend on.
How people spend.
The data was analysed by client group and stratified by card type using Visa's extensive payments database. Discovery Bank's transaction-level data provided a more detailed understanding of consumer behaviour and payment trends, such as favourite stores, geolocation information and consumer age groups. This allowed for a more comprehensive understanding of how payment trends have evolved over time.
What did SpendTrend23 find?
Between 2019 and 2022, there have been major shifts in spending behaviour across the globe, such as an acceleration of the digital and online spending trend - disrupting businesses and leading many of them to fundamentally restructure their business models. This highlighted a gap in knowledge and market insight that Visa and Discovery Bank took the opportunity to explore.
SpendTrend23 indicates that many South Africans experienced extreme difficulty and disruption during the pandemic. However, they seek a return to normality, as the data suggests strong recoveries in spend and segmental disruption.
Among other insights, SpendTrend23 found that South Africans' spend has not just bounced back, but is now over 20% higher than pre-pandemic levels. Spend on categories such as groceries, eating out and travel are the key drivers for increased spend.
Groceries and eating out: Level 6 loadshedding raises spend on takeout by 60%
Higher food inflation is driving higher grocery spend. This most impacts the mass client group, who are currently spending almost double on groceries than they did in 2019.
Eating out and takeout spend has increased significantly as people are returning to restaurants. Loadshedding is an additional factor driving eating out - people eat out 60% more at loadshedding levels 5 and 6.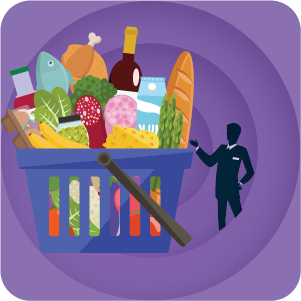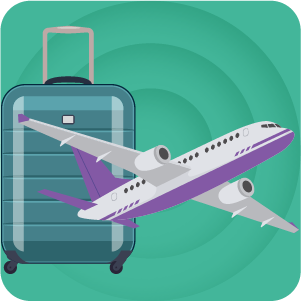 Travel: Discovery Bank clients travel far more than others - but spend less on flights
People are spending more on travel than they did pre-pandemic. While the levels of travel are similar, increased spend can be attributed to higher flight prices.
South Africans are now spending on average 14% more on leisure and 24% more on business travel per trip, with spend on flights in particular making up the majority of travel costs in 2022.
Discovery Bank clients' travel spend recovered at almost double the rate of the average South African. However, Discovery clients largely spend less on flight tickets than other South Africans thanks to their extensive Vitality Travel benefits.
The top international travel destinations for South Africans in 2022 were the UK, USA, UAE, Namibia and France.
Data showed a drop in driving trip distances and number of trips, which is consistent with the hybrid working models adopted by major companies.
Digital payment methods: contactless and digital wallet payments are on the rise
Consumers who were compelled to use online shopping and contactless payment methods during the pandemic are continuing to do so now.
Interestingly, geography does not affect whether a consumer is inclined to spend online or in-store, with equal affinity between consumers in metropolitan and in rural areas. However, age is a factor, with consumers between the ages of 31 to 40 more than 70% more likely to shop online when compared to a consumer in their fifties.
People are twice as likely to buy clothing online than they are to buy groceries online.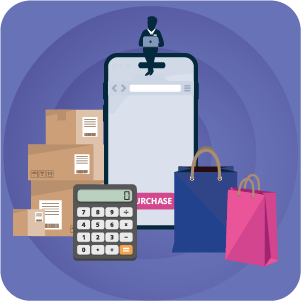 Expected SpendTrends for 2023
Based on the extensive research, Discovery Bank is predicting the following trends to continue or change in 2023: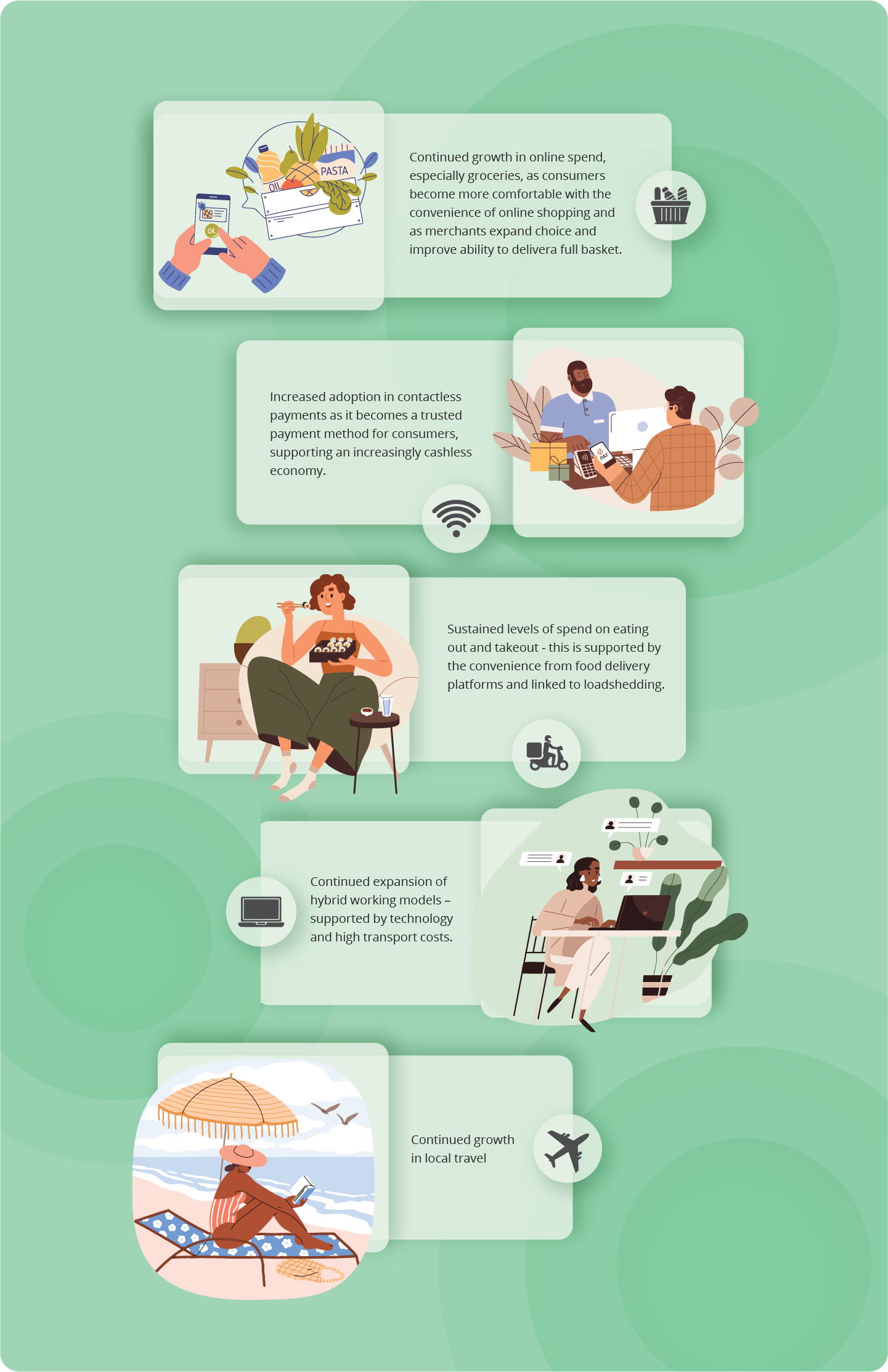 NOTICE OF CONFIDENTIALITY AND DISCLAIMER
This presentation is furnished to you solely in your capacity as a customer or client or partner of Visa Inc. and/or a participant in the Visa payments system. By accepting this presentation, you acknowledge that the information contained herein (the "Information") is confidential and subject to the confidentiality restrictions contained in Visa's operating regulations and/or other confidentiality agreements, which limit your use of the Information.
You agree to keep the Information confidential and not to use the Information for any purpose other than in your capacity as a customer of Visa Inc. or as a participant in the Visa payments system. The Information may only be disseminated within your organization on a need-to-know basis to enable your participation in the Visa payments system. Please be advised that the Information may constitute material nonpublic information under U.S. federal securities laws and that purchasing or selling securities of Visa Inc. while being aware of material non public information would constitute a violation of applicable U.S. federal securities laws.
Case studies, statistics, research and recommendations are provided "AS IS" and intended for informational purposes only and should not be relied upon for operational, marketing, legal, technical, tax, financial or other advice. When implementing any new strategy or practice, you should consult with your legal counsel to determine what laws and regulations may apply to your specific circumstances. The actual costs, savings and benefits of any recommendations or programs may vary based upon your specific business needs and program requirements. By their nature, recommendations are not guarantees of future performance or results and are subject to risks, uncertainties and assumptions that are difficult to predict or quantify. Assumptions were made by us in light of our experience and our perceptions of historical trends, current conditions and expected future developments and other factors that we believe are appropriate under the circumstance. Recommendations are subject to risks and uncertainties, which may cause actual and future results and trends to differ materially from the assumptions or recommendations. Visa is not responsible for your use of the information contained herein (including errors, omissions, inaccuracy or non-timeliness of any kind) or any assumptions or conclusions you might draw from its use. Visa makes no warranty, express or implied, and explicitly disclaims the warranties of merchantability and fitness for a particular purpose, any warranty of non-infringement of any third party's intellectual property rights, any warranty that the information will meet the requirements of a client, or any warranty that the information is updated and will be error free. To the extent permitted by applicable law, Visa shall not be liable to a client or any third party for any damages under any theory of law, including, without limitation, any special, consequential, incidental or punitive damages, nor any damages for loss of business profits, business interruption, loss of business information, or other monetary loss, even if advised of the possibility of such damages.
Please note that whilst reasonable endeavors have been taken to ensure that the information in this document is accurate, Visa does not accept any responsibility or liability (whether arising due to breach of contract, negligence or any other reason) for any incomplete or inaccurate information; or for any loss which may arise from reliance on or use of information contained in this document. All brand names and logos are the property of their respective owners and are used for identification purposes only.
DISCOVERY DISCLAIMER
All the data used in the analysis for this report has been anonymised to protect personal and other client information and privacy. Discovery Bank is not legally responsible for any misrepresentations in the document, with all comparison product and interest information sourced from the respective institutions' websites and available marketing material. Discovery Bank Limited, Registration number 2015/408745/06, an authorised financial services and registered credit provider. FSP number 48657. NCR registration number NCRCP9997. Limits, terms, and conditions apply.