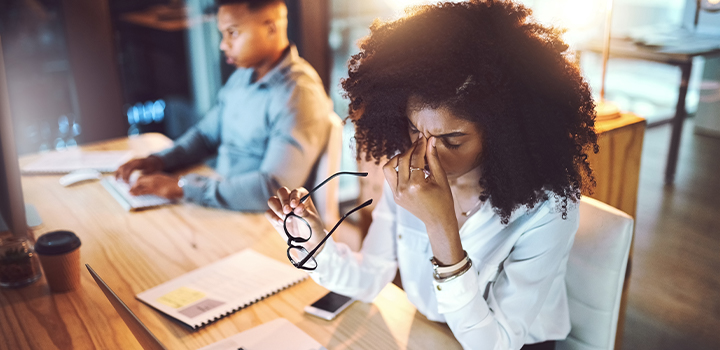 Among the best practices for stemming the tide of the COVID-19 pandemic is so-called 'physical distancing' or 'social distancing'. How does limiting contact between people curb the spread of COVID-19? And what does it mean to practise this measure in your everyday life?
On 15 March 2020, President Cyril Ramaphosa announced a national state of disaster in South Africa, in relation to the spread of COVID-19. This decision enables the government to introduce measures to combat the spread of COVID-19 in this country. Many of the measures that the President listed fall under a preventive category called 'social distancing'.
What is social distancing?
"Social distancing refers to deliberately increasing the physical space between people to avoid spreading illness," says Dr Noluthando Nematswerani, Discovery Health's Head of the Centre for Clinical Excellence. "By staying at least 1.5 meters away from other people, you lessen your chances of contracting COVID-19."
Remember that COVID-19 spreads very quickly through:
The air, after coughing or sneezing
Close personal contact, such as shaking hands or touching others
Touching an object or surface on which the virus is found.
You could catch COVID-19 if you are standing within one metre of a person who has the disease. This is because the disease is transmitted when you breathe in particles that were coughed or sneezed out by someone with the disease. After an ill person has coughed or sneezed, the virus can also land on nearby objects or surfaces such as desks, tables and telephones. You are at risk of infection if you touch an infected surface or object and then touch your mouth, nose or eyes before washing your hands.
"The ultimate goal is to break the chain of transmission of the COVID-19 virus. Each individual who practises social distancing introduces opportunities to break the chain of the spread of the disease," adds Dr Nematswerani.
Examples of social distancing include:
Working from home
Staying at home instead of socialising at other venues
Closing schools and universities and switching to online lessons
Avoiding all situations where you will be part of large crowds, like concerts, theatre and sports events, crowded malls, gyms and public transport
Cancelling and postponing large events
Having a tele-consultation (on the phone) or a virtual consultation (through the Discovery app) with your doctor
Having virtual visits with loved ones
Limiting trips to the shops and busy malls
Avoiding physical contact like shaking hands, kissing and hugging
Practising preventive measures when you leave your house
For the next couple of months, practice social distancing when exercising. You can choose to train outdoors or at home, or use online training and apps, and use your fitness device to track your workout and earn your Discovery Miles. Take a walk, go for a hike.
If you're asymptomatic, you can still see family, but decrease the frequency of visits and be sure to cancel large family events.
Order your groceries and medicines online or telephonically, so that they can be delivered to you.
People at high risk of serious complications and mortality as a result of COVID-19 should limit themselves to small social gatherings and try to stay at home as far as possible. High-risk individuals include people over 65 and those with chronic health conditions or weak immune systems.
What's the bigger picture?
In his address, the President added: "It is essential that we minimise the risk of the spread of this virus by limiting contact amongst groups of people. The current circumstances require extraordinary measures to curb the spread of infections. Countries that have heeded the call to implement these radical measures have fared much better than those that do not."
Government measures include the following:
Local and international travel bans are in place.
Gatherings of more than 100 people are prohibited.
Mass national celebrations have been cancelled.
Schools have closed from 18 March 2020 until after the Easter weekend.
These measures aim to 'flatten the curve' to slow the spread of COVID-19, which is critical.
"If we can slow the spread of COVID-19, we will ensure that our healthcare systems are able to deal with the usual demand for healthcare, as well as with new demand from patients who have contracted COVID-19, and not become overwhelmed. In that way, patients can access the treatments they need, resources are available to those who need them and lives are saved. If the spread is rapid and healthcare systems get inundated with cases of COVID-19, it's likely that resources will be thinly spread among many simultaneously sick people and unnecessary deaths could result."
All medical information found on this website, including content, graphics and images, is for educational and informational objectives only. Discovery Health publishes this content to help protect and empower all South Africans by promoting a better understanding of COVID-19.
All medical information found on this website including content, graphics and images, is for educational and informational objectives only. Discovery Health publishes this content to help to protect and empower all South Africans by promoting a better understanding of COVID-19.

Outbreak of the 2019 novel coronavirus
The 2019 novel coronavirus (2019-nCoV) has caused an outbreak of fatal respiratory illness first detected in Wuhan, China. This is a completely new strain with no vaccines available. The best way to prevent infection is to avoid being exposed to this virus.


Feeling the flu? Why and when to taper back on training
Feeling under the weather? There's a reason doctors always prescribe rest when you're ill. Here's how to be mindful of your body's needs, plus an easy way to earn 1 000 Vitality points for keeping the flu at bay with a flu vaccination.