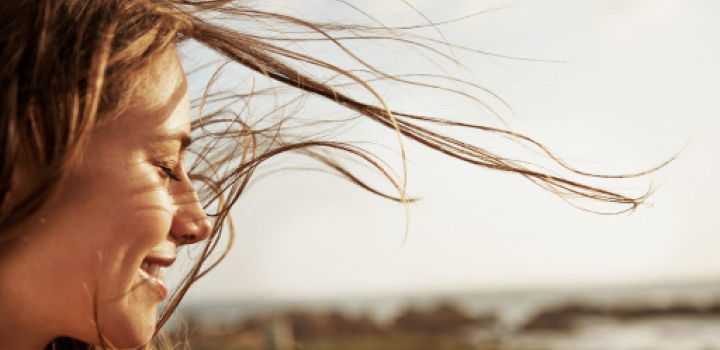 Discovery Vitality will start rewarding members for taking proactive steps to improve their mental health. In 2020, you can get rewarded for completing mental wellbeing assessments, practising mindfulness every day and sleeping enough.
In 2020, Vitality members can get rewarded for reaching their mental wellbeing goals on Vitality Active Rewards. You'll also get the ultimate reward – good mental health.
How the mental wellbeing programme works
The programme will encourage mental wellbeing screenings and recommend tailored interventions to help you be more mindful, reduce stress and anxiety and sleep better.
Complete assessments and get rewarded
You can earn 500 Vitality points every six months for completing the mental wellbeing assessments.
Complete the recommended online mental wellbeing assessments across six key areas. The outcomes of these assessments are used to identify which clinical risk category you will fall within, green being low, amber for at risk and red for high risk of developing depression and anxiety.
Get risk-based interventions
Based on the outcome of the mental wellbeing assessments, you'll receive tailored recommendations and interventions including:
Reassessments every three or six months.
Access to telephonic counselling through a dedicated support line with the South African Depression and Anxiety Group (SADAG), available 24 hours a day.
Educational video clips with expert advice linked to sleep, alcohol abuse and building resilience.
Additional appropriate clinical referrals based on your medical scheme benefits.
Achieve your mental wellbeing goals
You'll receive weekly mental wellbeing goals to improve mindfulness and sleep.
Engaging with the mental wellbeing programme:
The following supported apps have been identified; HeadSpace, Calm, Buddhify and The Mindfulness App. These apps can be downloaded and linked to the Discovery app.
Engage in mindfulness activities for at least 10 minutes a day, three days a week to achieve the mindfulness goal.
Record at least seven hours of sleep a night, four times a week to achieve the sleep goal for poor sleepers.
You can get rewarded and earn over 1000 Discovery Miles a year for reaching your mental wellbeing goals.
There is a strong link between mental health and physical health – people suffering from mental illness are 60% more likely to be diagnosed with preventable chronic conditions, so Vitality interventions to assess and improve mental wellbeing could have a profound impact on your health and on society.
Source: 2012 NYC Community Mental Health Survey
Other health goals in 2020
First, we inspired you to get active, drive well and get rewarded on Vitality Active Rewards. Now, in addition to your exercise, health checks and medicine tracker goals, you can get healthier with your personalised:
HealthyFood goal: encourages you to track your grocery purchases and get rewarded for improving and maintaining a healthy basket.
Weight management goal: allows you to track your weight and achieve your weight management goals.
Each personalised health goal focuses on a specific aspect of your health and wellness, such as exercise, preventive screenings, nutrition, weight management and mental wellbeing. Your eligibility for these goals is based on your unique health profile, informed by your Vitality Health Check, medical history and other diagnostic factors.
Healthy, mindful living has never been easier or more rewarding. Find out more about all your Vitality Active Rewards goals.