Your Vitality Active Rewards goals
You have from Saturday morning until the following Friday midnight to achieve your weekly goal to earn a play on the gameboard. 1 goal = 1 play.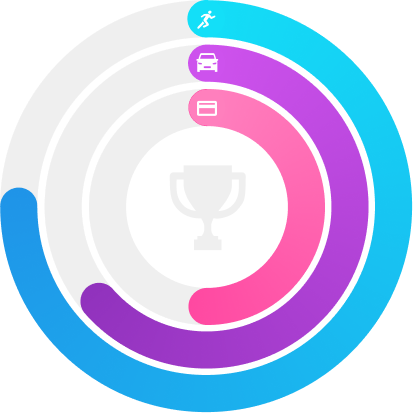 Exercise goal.
Drive goal.
Coming soon
Money goal. Improve your financial wellbeing and spend responsibly to achieve your money goal and earn more plays on the gameboard. Leave your details here to find out more.