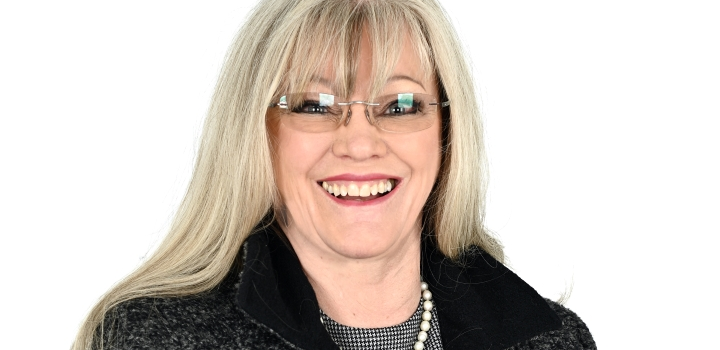 Want to understand how gender-based violence affects a person? Azania mosaka interviews Mara Glennie who started the tears foundation as well as service executive at Discovery Health Raffaella Ruttell about support for people who experience gender based violence.
President Cyril Ramaphosa has said that our country is in the grip of two pandemics in 2020: COVID 19 and violence against and killing of women and children. Worse still, South Africa has one of the world's highest gender-based violence (GBV) rates in the world.
However, there is always reason for hope. And Discovery is making sure that this hope becomes a tangible experience for as many survivors of gender based violence as possible through the #DiscoverYourVoice campaign.
This campaign includes:
Three incredible interviews done by Azania Mosaka for the Discover Healthier podcast series. Azania speaks to five passionate and dynamic women who are fully immersed in shedding light on gender based violence, and bringing support to those who experience this kind of crime.
A basket of holistic support designed for Discovery Health Medical Scheme members, which includes immediate and confidential trauma and scheme support, linked to Discovery's emergency services and trauma support benefits.
Listen to Azania's chat with Mara and Raffaella now and #DiscoverYourVoice
You can listen to the other podcasts in this series here:
Article 1 of 3: Azania interviews Sasha Lee Olivier, our dynamic and passionate reigning Miss South Africa. As a survivor of sexual abuse, she is driving the #ItsNotYourFault initiative to remove the fear that prevents survivors from speaking out.
Article 3 of 3: Azania chats to attorney Lindsay Henson (from Lawyers against Abuse) and trauma counsellor Lana Snoyman to explore the rights, support and legal remedies available to survivors of gender based violence.
Here's are some key insights from Mara and Raffaella's interview with Azania
What forms does gender based violence take?
Mara says, "Gender-based violence could take many, many forms: your partner shouting at you, belittling you, withholding money from you, taking your phone from you, checking who you speak to, dismissing your friends, telling your friends that they can't come in. And it could also take on the physical forms: hitting, slapping or abusing. So it is a very, very wide spectrum."
"Statistics show that it takes [on average] seven attempts for a woman who's been in an abusive relationship to leave – before she finally leaves. It's very hard to leave because women are naturally nurturers and we hope that our intimate partner will change and so we keep hoping and imagining that it will get better. For those who suspect that a loved one is in an abusive situation, you can look out for things like: frequent, unexplained bruises, the person being very scared of the partner or a very over-possessive partner who keeps taking their cellphone from them and checking on them."
Mara is herself a survivor of gender based violence, which led her to create the TEARS Foundation. "I'm pretty tough, I've always run my own business. I'm fiercely independent. After I'd been abused, I had to learn how to drive again, I forgot how to park. I had become paralysed with fear. I do understand that gender based violence affects skills that you took for granted as you lose your confidence."
What does the TEARS Foundation do?
Mara explains, "We walk with child and adult survivors of gender based violence through their very unique and specific circumstances. In the case of child abuse, we work closely with the Teddy Bear Clinic. Then we help victims through all aspects of rape and other acts of violence, or to leave an abusive relationship or to get a protection order – whatever is needed. We follow up cases with the police and investigating officers. So, we take on all aspects of supporting the victim."
TEARS has a website and a Facebook page. Their free helpline number that works nationwide is *134*7355#. Dial the number and follow the prompts to be connected to a nationwide emergency service. "We give people the option of asking for help or speaking to someone. You can select 'call me tomorrow' if the perpetrator is there and you can't talk. It works from any cellphone, anywhere in South Africa," says Mara.
TEARS resources:

How are Discovery Health Medical Scheme members supported through gender based violence?
"Discovery's core purpose has always been to keep people healthy and enhance and protect their lives," says Raffaella. "And victims of gender based violence need that protection over their lives more than most. As a company, we're committed to helping them, whether this be through informing them on available benefits, facilitating their access to these benefits or through practical advice on where to seek help outside of Discovery."
"We have several things in place to help Discovery Health Medical Scheme members as holistically as possible," says Raffaella. "We've got a dedicated 24/7 line where our scheme members can get both practical advice on what to do next as well as emergency medical assistance linked to Netcare 911. We also offer longer-term assistance, which includes providing support group information or a place of safety. There's also the Discovery benefit-related guidance and facilitation, which includes things like GP visits, social worker support as well as psychotherapy sessions. Working alongside the assistance team are well-trained service specialists who have compassion and empathy. Overall, we offer an extensive basket of care."
"Then, Discovery has an employee assistance programme called Healthy Company. Within Healthy Company, we've developed a gender based violence workshop that enables us to educate our corporate clients on all aspects of gender based violence. Our aim is to educate, equip and empower both the victim and their families because obviously they're the people who need to understand what that person is going through to assist them. Often, the victim is too scared to speak out."
What are the challenges that victims of gender based violence go through?
Mara says, "Initially, it's the fact that loved ones or acquaintances don't believe you when you report abuse, and that affects your credibility. People find it quite shocking that someone they have known, perhaps in social way, is abusive. We walk alongside the victim and help them to recover, to know that one day they will be able to look back and smile and say: 'I survived it and I'm okay.'"
Has Discovery had to support more people through gender based violence during COVID 19 lockdown periods?
"Yes, we've had quite a number of people contacting us because they were at home for extensive periods with an abusive partner," says Raffaella. "It's a tough one to crack as so much relies on the motivation of the abused to take the necessary steps and break away from that circle of violence that they're in, which we know is not easy to do. It's not easy for a person who is abused to find the courage to take action or leave. When they do reach out, we take them on board and remain in constant contact with them as long as it takes to assist them with their predicament."
Mara, do you also work with male victims of abuse?
"Male victims experience extreme shame, because being raped is seen as unmanly. They feel like they didn't protect themselves properly and often they are wracked with fear that they got HIV. And sadly there are very, very few places to which we can send a male victim for counselling where they will be able to access a male counsellor or a male psychologist. It's very difficult to be a male rape victim in this country because we literally hardly service that area."
Important contact details for support
Discovery Health Medical Scheme members can call 0860 999 911 to access Discovery's emergency services and trauma support benefits.
Other important numbers: