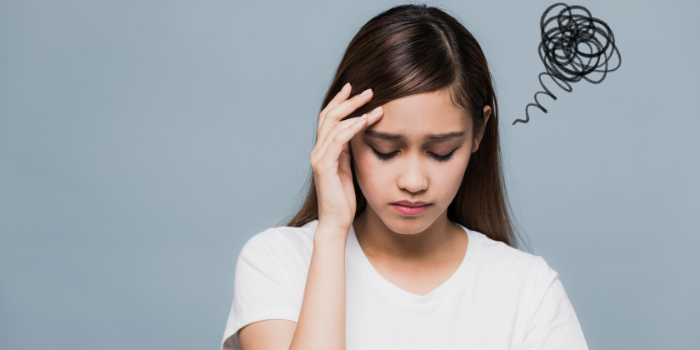 This July is Mental Illness Awareness Month. As the theme suggests, the month is about creating awareness around mental wellness to help save lives and break the stigma around mental illness.
There are many types of mental illnesses, such as:
Anxiety disorders
Depression and bipolar mood disorder
Eating disorders
Personality disorders
Post-traumatic stress disorder
Psychotic disorders, such as schizophrenia
Some symptoms of mental illness
Because there is a variety of mental illnesses, symptoms may differ depending on the condition and circumstances.
Here are a few examples of symptoms:
Dramatic sleep and appetite changes
Decline in personal care
Rapid or dramatic shifts in emotions
Withdrawal from social activities that the person previously enjoyed
A change in performance at school, work or social activities that is out of the ordinary
Problems with concentration, memory or logical thought and speech that are hard to explain
Heightened sensitivity to sights, sounds, smells or touch
Loss of initiative or desire to participate in any activity
A vague feeling of being disconnected from oneself or one's surroundings; a sense of unreality
Unusual or exaggerated beliefs about personal powers to understand meanings or influence events; illogical or "magical" thinking typical of childhood in an adult
Fear or suspiciousness of others
Uncharacteristic behaviour * Suicidal thoughts
What causes mental illness?
Although there are several factors that can contribute to mental illness, there is no single cause for it. These might include:
Your genes and family history
Your life experiences, such as stress or a history of abuse, especially if they happen in childhood
Biological factors such as chemical imbalances in the brain
A traumatic brain injury
A mother's exposure to viruses or toxic chemicals while pregnant
Use of alcohol or recreational drugs
Having a serious medical condition like cancer
Having few friends, and feeling lonely or isolated
When to see a doctor or support a loved one
It is best to seek professional help if you notice any symptoms of mental illness or have suicidal thoughts. You can, for example, see your GP and if needed, they can then refer you to a specialist for further treatment. Usually, mental illness may get worse if it is left untreated, so taking action is of the essence.
If you notice symptoms of a mental illness in a loved one, it's best to have an open discussion with them about your concern. Although you might not be able to force them to see, professional care, you can still offer them support and encouragement. You can also help them to find a qualified mental health professional and make an appointment. You can even offer to go along with them to the appointment.
Take your loved one to a hospital or call for help if they have harmed themselves or are considering doing so.
Prevention tips
Although there's no way to prevent mental illness, it's possible to take steps to control your symptoms if you have been diagnosed with a mental illness. These include controlling stress, increasing resilience and boosting low self-esteem.
Keep an eye out for warning signs, learn what your triggers are and make sure you know what to do if symptoms present themselves. It's always best to ask your doctor and therapist for guidance and advice in this aspect. Make sure that you get help when symptoms appear since it could be harder to treat if you wait until the symptoms are bad.
And remember to take good care of yourself: get enough sleep, eat healthily and get exercise. If you have any problems with any of these or have questions, see a professional to get the help you need to take control of your health.
Teen mental healthcare
Mental illness starts quite young, with 50% of mental health conditions starting by age 14, according to the World Health Organization (WHO). Despite this, it largely goes undetected and untreated.
According to the South African Depression and Anxiety Group (SADAG) 9% of all teen deaths are caused by suicide. SADAG points to a major link between depression and suicide, particularly where the signs of depression are not recognised and treated.
World Health Organization data further shows that:
Depression is the fourth leading cause of illness and disability among adolescents aged 15 to 19 while anxiety is the ninth leading cause. Suicide is the third leading cause of death in this age group
90% of adolescent suicides take place in the world's low- or middle-income countries.
"This year, our focus needs to be on mitigating any damage to adolescents' mental health because of the pandemic and broader stressors. Achieving that starts with acknowledging the challenge at hand," says Dr Nematswerani. "Promoting psychological wellbeing and supporting adolescent mental health will positively impact their potential to thrive during adolescence and into adulthood. The fact is that there is no physical health without good mental health. Both are fundamental to children and adolescents developing the resilience they need to cope with life and develop as well-rounded, healthy adults."
The Mental Health Care Programme from Discovery
Actively manage major depression with the Mental Health Care Programme, together with your Premier Plus GP. This programme gives you and your Premier Plus GP access to tools and benefits to monitor and manage your condition, ensuring you get high quality and coordinated.